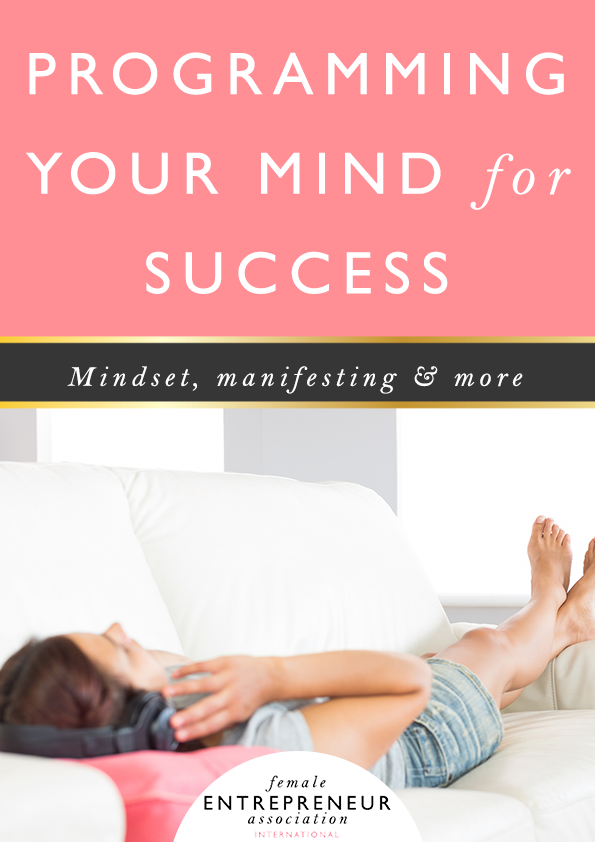 It has been long said that our minds are built for success, but programmed for failure.
We all have so much power and potential locked inside of our minds, but the vast majority of us never learn how to unlock it. So many people are constantly programming themselves for failure day in, day out… I can't do it, I'm not good enough, people like me can't make it happen, it's too difficult, I don't have the time, I don't have the money.
I don't, I can't, I won't.
Here is the truth: success is no accident. You have to do it on purpose.
So if you want to be successful, you have to intentionally make it happen and you can do it.
To help you along your journey, we've put together some videos and posts that will help you to get the mindset for success and thrive!

Click on the links below to access:
PROGRAMMING YOUR MIND FOR SUCCESS
4 Steps to Programming Your Mind for Success
How I Programmed My Mind For Success
A Tool For Programming Your Mind For Success
3 Things You Need To Do To Set Up Your Day For Success
7 Signs That You're Going to be a Success
Act as though you already have what you want 
FINDING YOUR PURPOSE GOAL SETTING & VISUALISATION
Take 10 Minutes Today to Have a Goal Review Session
What to do when you don't know HOW
A strategy for business success (& how to use it ON PURPOSE!)
How to get to where you're trying to go
WHAT TO DO WHEN YOU FEEL STUCK, OVERWHELMED & OFF TRACK
How to deal with the naysayers and the people who don't believe you will make it happen
Oprah's secret for overcoming struggles and getting what you want
How to breakthrough & get to where you want + free success visualisation
How to overcome overwhelm & find your inner calm
When you feel stuck & confused try this…
3 Ways To Live Your Dream Life NOW
5 Things To Try When You're Struggling To Reach Your Goal
4 things to try when you've lost your motivation (& you're struggling to make it through the day!)
How To Stop Comparing Yourself To Others + What To Do Instead
It's all okay, so keep going: here's how
3 steps to take when you feel like giving up