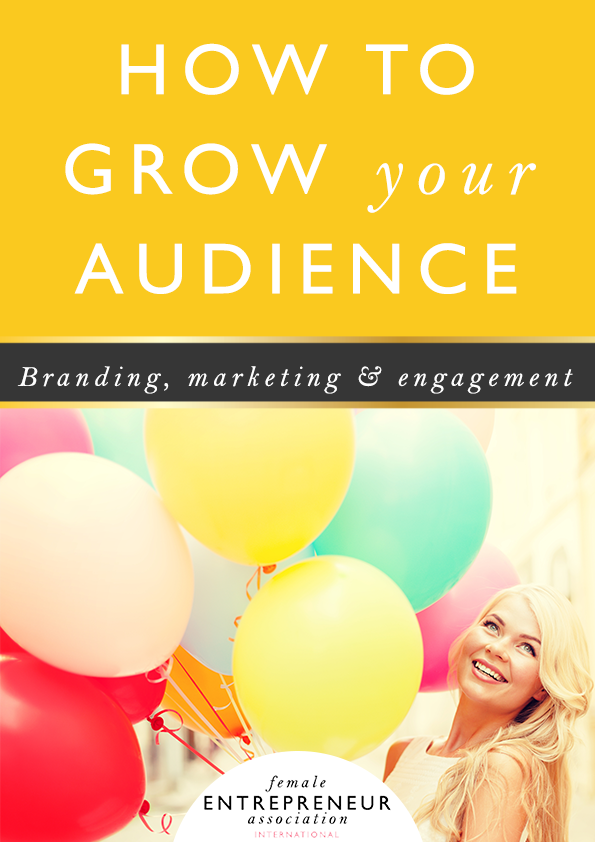 Building your audience, driving traffic, getting subscribers, making money is not the mystery it can often feel. There are no secrets to it, which is good news for all of us entrepreneurs!
Here's the fact: every single one of us can build engaged audiences, drive a ton of traffic to our websites, grow powerful email lists and make money in business. There are no exceptions, if you're doing the right things within your business.
I've highlighted the word 'your' above, because it's an important word. You have to bear in mind that your business is not the same as Nike, it's not the same as the Female Entrepreneur Association and it's not the same as Marie Forleo. So what works for others might not necessarily work for you, and what works for you might not work for others.
The key is to TEST.
Once you're onto a winner, go all out and don't stop.

Here are a series of videos and posts that will help you to grow your audience, get subscribers and build a successful business…
THE BASICS // YOUR MESSAGE, YOUR BRAND & YOUR PLAN
How to figure out your core business message
How to create a fun business manifesto
3 Steps to Getting Your Dream Clients
2 questions to help you get clear on your 'why'
Take the Brand Test and See if You Pass…
5 Steps To Help You Create A Winning Marketing Plan
3 Ways To Market Your Business More Successfully
The Best Marketing Advice EVER by Steve Jobs
GETTING SUBSCRIBERS & SALES
5 Things To Try To Convert Your Website Visitors Into Subscribers & Customers + Free Workbook
How I Got 14,547 New Email Subscribers From One Page On My Site
3 Ways To Get Your Audience To Take Action On Your Website
4 Steps To Writing An Amazing Sales Page That Converts
7-Steps to creating your marketing funnel
4 things to try to build your email list
SOCIAL MEDIA TIPS & TRICKS
How to manage your social media in 3 simple steps
3 essential things to be successful on social media
3 ways to get your content seen & heard online
SEO
4 SEO Tips to help you get your website ranked high on Google