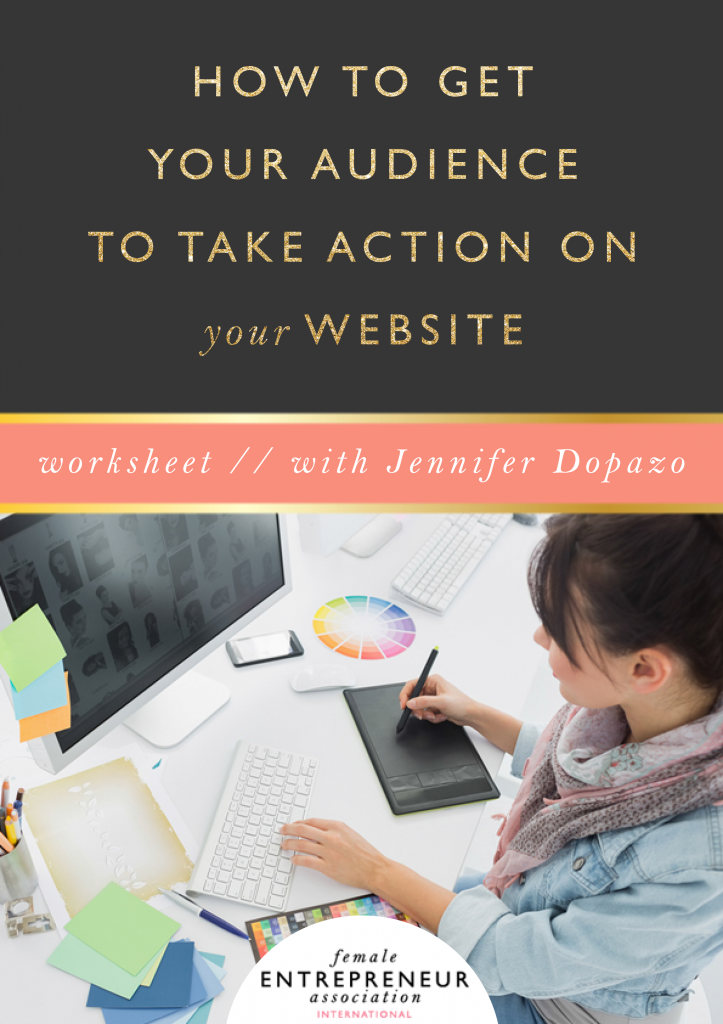 All of us have a website (or at least I hope we do!)
But not all of us have a successful website… i.e. people come to your website and then they click off it without doing any of the things you want them to do (when I say 'people', I basically mean every single person that lands on your site!). Arghhh so annoying!
There are obviously lots of reasons for this, including the fact that maybe some people may land on your site by accident and aren't remotely interested in what you have to offer, and that's totally fine.
But there are simple things we can do to turn our website into a raving success, by getting visitors to take the action that we want them to take.
So in this week's video Jen Dopazo, founder of Candelita shares 3 things you can do to create more success on your site.
Have a watch below + download the free worksheet below :)
[Tweet "@Candelitalab shares amazing tips for getting your audience to take action on your site!"]

Head on over to Jen's website and learn more about how to transform your website into a huge success…
Download Jen's free Website Planning E-book here
Website Planning & Storytelling
Everything You Should Know About Website Planning
:: DOWNLOAD THE FREE WORKSHEET BELOW ::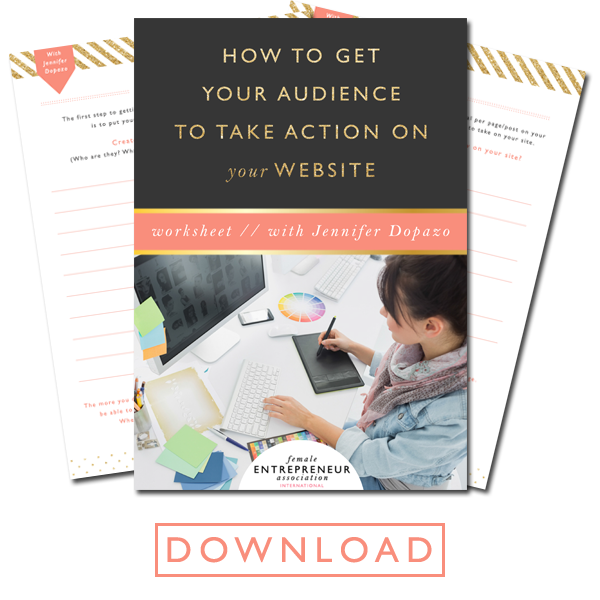 If you know anyone who would find this worksheet + video helpful, we'd love you to share it with them! Or tweet it out below:
[Tweet "An amazing video + free worksheet on how to get your website visitors to take action!"]

Leave a comment below and let us know if you struggle to get people to take action on your site? If so, has anything helped you?
See you next week!
Carrie xx
P.s. make sure you subscribe below so you don't miss what we have in store for you next week :)