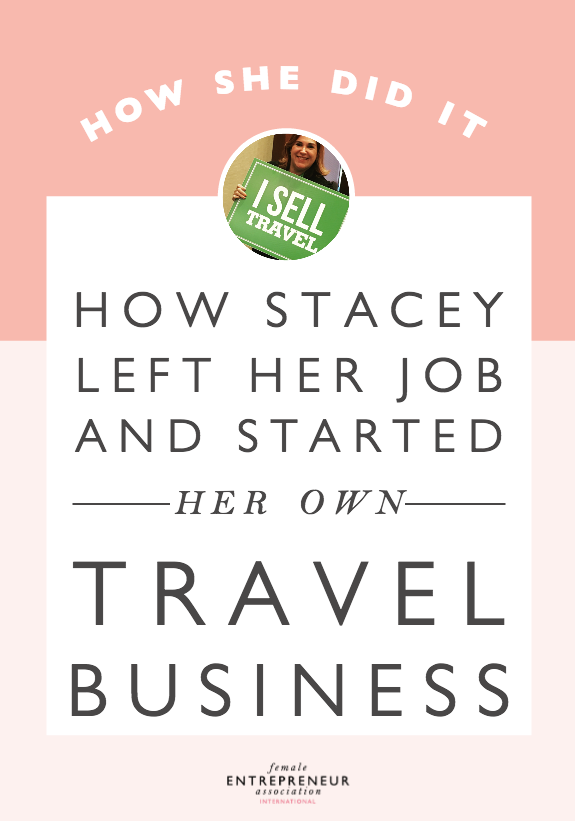 Stacy started her travel business after realizing that the company she had been working at was never going to allow her to reach her potential. Her cousin joined her as a business partner and after just 5 years, they are having their best year yet selling more in this first quarter than they did all of last year combined!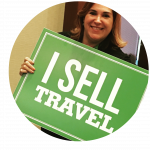 Stacey Minton // DestinationDreamz, LLC dba Cruise Planners // Travel // USA // 40s
---
What motivated & inspired you to start your business?
I had spent most of my career working with small Telecommunications companies that had a niche offering. I seemed to always start out as employee 3 or 5 and I would start out "doing the work" in the operations or provisioning departments and then I would eventually build all of the processes and procedures around the department to help the company, specifically my area, to grow.   In my last company, I started out as employee number 2. I saw them through 3 difference offices and a slew of employees. I build the operations department and then went to the sales department to try and organize them, the same way I did operations.
After 7 years, I was essentially in the same position I had started in, with even the same title. I was making more money than when I had started but not near what I was worth. I had asked my superiors for a road map. I wanted to know what it would take to get me to the next level both in title and responsibility as well as salary. I never got the roadmap. But what I did get was a harsh lesson. Sometimes no matter how hard you work or how much you contribute, it may never be worthy of recognition.
It was at that point that I decided I no longer wanted to continue to invest a lot of time in a company that wasn't going to help me grow. I was tired of pushing myself and it never being enough. I was tired of not being valued. So I gave my 3 months notice. Yes, I get that 3 months is unheard of, but I had no idea where I was going next. I didn't know what I wanted to do. I just knew I wanted out.
What steps did you take to get things going in the beginning?
It sounds weird, but I just started doing things. I researched on the internet, I talked about it with everyone, I signed up for classes. Any free or inexpensive help I could get, I was in line! Then once we had come back from training, I signed up for BNI, I drank the kool aid so to speak and met with every member, got to know them, and picked their brain about business.
What has been the most effective way of raising awareness of your business and getting new customers?
The most effective tool to growing my business is networking. 2 weeks after I got home from training, I joined Business Networking International. Hands down, this is where 80% of my business comes from. I have a trusted network of professionals that act as my sales force and are always sending me referrals. If I am away and I miss a week, I feel like I am missing something major. BNI is about more than referrals and sales though. My network has thousands of years of business experience between them and the advice, objectivity, encouragement, and support I have gotten from them is priceless.
What challenges have you faced and how did you overcome them?
There have been a few struggles for sure, probably more than I like to remember. I had left my full-time job and then started my business, but in sales, you don't get paid till the service goes in or the product gets delivered. My product is my clients, so I don't get paid until after my clients come back from their trip. It's hard to pay your mortgage on promises. I got scared I was going to lose my house so I went back to my telecom job as a contractor. The 30 hour a week commitment quickly turned into 70+ hours per week and I booked travel in between. There were many nights with next to no sleep and lots of multitasking. But I knew that eventually I needed to just invest 100% of myself into my business and know that this was what I was meant to do.
Can you tell us about any habits you have/things you do, which set up success every day?
Every morning I get up and write in my journal affirmations. I learned to do this from You Are a Badass, by Jen Sincero as well As She Means Business by Carrie Green. The impact it has had on my business for the last month is just amazing. In my journal, I remind myself of who I am as well as who I want to be. I also write about what I want my day to look like and what I am grateful for. I also have a running to do list. This is something that I have always had in business no matter what my position. I work well from lists. So every day I rewrite my list so it is fresh and get to work.
What advice would you give to other entrepreneurs?
Follow your gut, it never steers your wrong. Write down all of your big hairy audacious goals and start taking any action you can towards accomplishing them.
When I face a big challenge, I…
Freak out, so I get it out of the way, then I try and break it down into manageable parts.
The most courageous thing I've ever done as an entrepreneur is…
Quit my full time job and go all in on my business and more importantly myself.
If I could go back in time to when I started my business I would tell myself…
Stick with it, don't give up and don't go back to that job!
The best piece of advice I've ever been given is…
Be Afraid BIG
My favorite business tool/resource/book/podcast is…
My favorite quote is…
"Your most unhappy customers are your greatest source of learning." Bill Gates