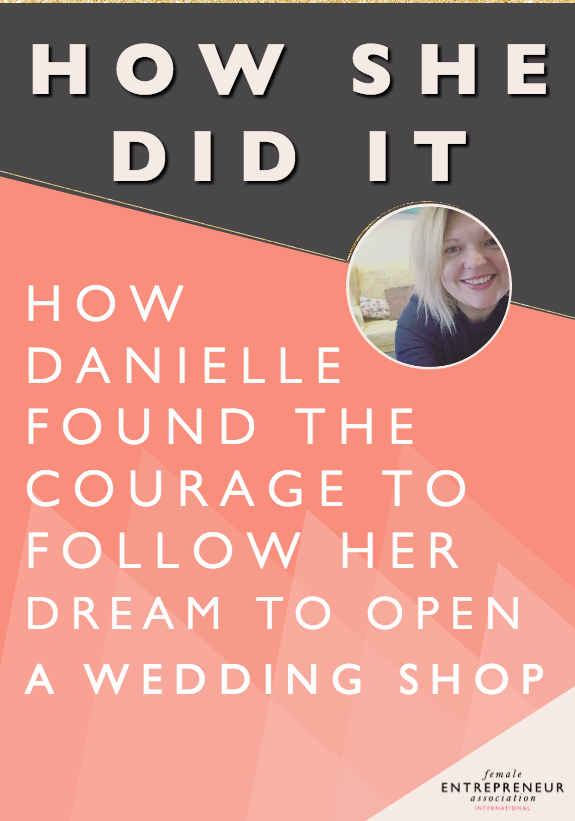 Although Danielle has had a really successful wedding stationery business (she's won three awards), for almost eight years her dream was always to have a one-stop wedding shop – a place where both suppliers and clients could go to find inspiration, encouragement and support for their ideas and talent. She made excuses for years and held off on that dream because she was so scared to fail.
She lost her sister Emma recently to brain cancer. After 18 months of helping to nurse her, she witnessed first hand how belief and determination can help you accomplish amazing things..miracles even! Sadly it was too late for Emma, but Danielle made a promise to Emma and herself that she would follow her dream, that she would do it even if it scared her! Today, Danielle has her shop and has this to say: "God am I scared but I believe now that it was just waiting for me to get my act together. I believe I manifested it at just the right time!"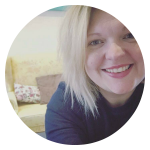 Danielle Donnelly // The Wedding Hub // Wedding // England // 30s
---
What motivated & inspired you to start your business?
My motivation and inspiration for starting my business was always my family. However, this feels like round two for me…and this time this inspiration was from my sister who was the bravest person I ever knew.
What steps did you take to get things going in the beginning?
This time around I've been very lucky to have the support and advice of fellow wedding suppliers who I've gained friendships with over the years. Thinking back now when I started my first business I was a total amateur, said yes to everyone and everything. Now I've grown and I feel like I know who I am and who I want my clients to be.
What has been the most effective way of raising awareness of your business and getting new customers?
Like many creative people, I have mostly winged it! I never had a business plan, no set guidelines just an end goal. However I am learning now that targets help, that planning isn't a dirty word! I've been very fortunate to have wonderful clients and in my years of being a stationer, most of my orders have come from the referrals of past brides and admittedly social media, mainly Facebook and recently Instagram.
What challenges have you faced and how did you overcome them?
I've faced so many similar issues to many others who struggle whilst trying to start a business..lack of money, small children to raise, a husband in the army, selfish people who just beat your ideas down! But I think my biggest problem has always been me, even more so since starting to follow the FEA. I'm so much more aware of what I'm putting out into the universe, so much more accepting that I am the one getting in my own way because everything else can be overcome if I really think about it.
Can you tell us about any habits you have/things you do, which set up success every day?
It's only in the last few months since losing my sister that I have started to journal daily and visualise. I have noticed that it's made me more positive and accepting of situations whereas before I may have let something bad stop me, I now just figure out how to overcome it or work it in my favour. Saying out loud affirmations helps to lift my spirits of a morning too!
What advice would you give to other entrepreneurs?
Don't listen to that doubting Thomas inside your head or those around you. If you have a dream, please don't be scared to reach for it. Honestly, life really is too short to let fear control your path. Failing at something won't kill you, I've failed so many times but each time I try again I feel so much prouder of what I've accomplished.
When I face a big challenge, I…
now hit it head on!
The most courageous thing I've ever done as an entrepreneur is…
start again when it would have been so much easier to just get a "proper job".
If I could go back in time to when I started my business I would tell myself…
believe in who you are and enjoy the journey instead of being so scared.
The best piece of advice I've ever been given is…
just be you!
My favourite business tool/resource/book/podcast is…
Big Magic and fast becoming FEA and She Means Business
My favourite quote is…
"Those who don't believe in magic will never find it." – Roald Dahl and "Creativity takes Courage." – Henri Mattise