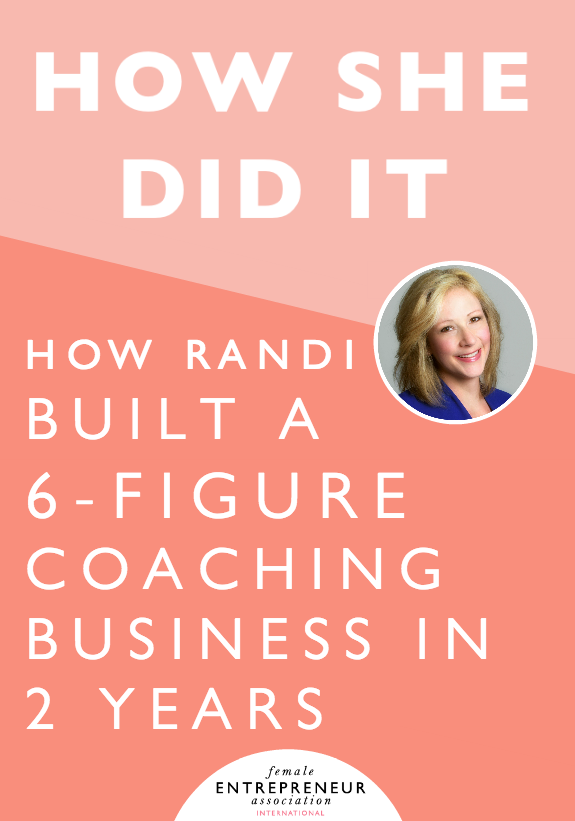 It took Randi quite a while to find her entrepreneurial groove, but once she did, things clicked really fast. From her first $5K client, she quickly went to $8K clients, then 6-figures within two years working only about 4 days per week. She learned a lot about herself (and what it means to build a business that was right for her) in those first few years.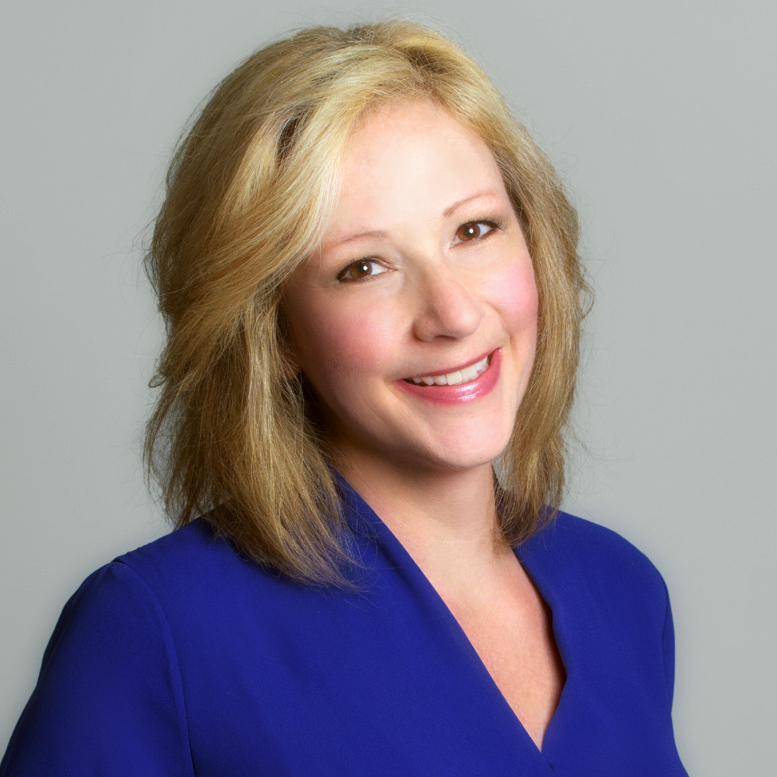 Randi Pierce // Randi Pierce // Coaching // USA // 40s
---
What motivated & inspired you to start your business?
I was born to be my own boss, so there really was no other option available for me – at least no other option that would allow me to be happy.
What steps did you take to get things going in the beginning?
In the very beginning, every breakthrough I had started with following my instincts. It took me a LONG time to learn to trust myself, but once I did, things snow-balled fast for the better. There are only TWO factors to focus on in the beginning: 1) Figuring out how to serve the people who are around you right now! Yes, I understand everyone has their vision of a 'dream client,' but if those people are not around you right now, then you're going to waste precious energy just trying to get a break & get in front of them. The key in the very beginning stages of your business is CASH-FLOW, so serve the people who are around you – right now – then create a plan to emerge into a new market 3- or 6- months down the line. And 2) Creating awesome results for your clients. If you're not committed to all but guaranteeing that your clients will see welcome results, your business will never survive. Clients are your lifeline, it's imperative that you know how to set up your business & offerings in a way that helps your clients create rockstar results.
What has been the most effective way of raising awareness of your business and getting new customers?
#1: I've always excelled at effortlessly attracting clients, so that's where I focus a lot of my energy. I actually have a client-attracting visualization exercise that I've done for years & I'm not sure if that's why I've always been able to effortlessly attract high-end private clients, but I'm certainly not going to stop doing it now ;) #2: You have to get the word out in a way that it works best for you. There are a million-and-one ways to grow your business, but if you try to do it in a way that works against your true nature & your natural strengths, growing your business will be a long, hard uphill battle. This is something I work on very intimately with my clients – finding their most natural method of communication & channeling that in the most impactful way for the best results. #3: Doing it all alone will be exhausting. Creating strategic partnerships with other high-vibe women & community members will expand your market reach & increase your revenue faster than you can do it all alone. *But do this is in a way that works for you.
What challenges have you faced and how did you overcome them?
This can be the most frustrating part of being an entrepreneur…any obstacle that comes up is merely a reflection of what's going on inside you. It can be a hard pill to swallow – especially when it's your own stuff that you run up against ;) – but if you can nail this process, you will be unstoppable. The other thing I'll say is to never give up. Never quit. Rest… that's okay, but then get right back up & get back at it. You will succeed if you remember these two things. It HAS to work :)
Can you tell us about any habits you have/things you do, which set up success every day?
I get bored easily, so I switch up my daily routine to maintain inspiration, freedom & accomplish 3 Main Goals: 1) Maintain a sense of high-vibration & inspiration. It's important to remember what I'm working toward & who I really am on a divine level — 2) Inspiring my community & clients. I want them to be happy & inspired…to remember what's possible when they believe in themselves & their bigger purpose. — 3) Cash-Flow. If my business isn't making money, I can't share my purpose or live my life to its fullest potential. Cash-flow is key.
What advice would you give to other entrepreneurs?
Know who you are & know what you want. Then know what you have to do in your business to support those two things. :)
When I face a big challenge, I…
know there is already a soul-ution. The answer, the result I desire, is right in front of me. What's the quickest, easiest way there?
The most courageous thing I've ever done as an entrepreneur is…
created my own rules. It's amazing just how long it took me to gain the courage to simply do what I wanted – and succeed.
If I could go back in time to when I started my business I would tell myself…
don't quit. I gave up way too easily in the beginning…
The best piece of advice I've ever been given is…
do more than you think you can.
My favorite business tool/resource/book/podcast is…
the internet :)
My favorite quote is…
"The key to abundance is meeting limited circumstances with unlimited thoughts." ~ Marianne Williamson