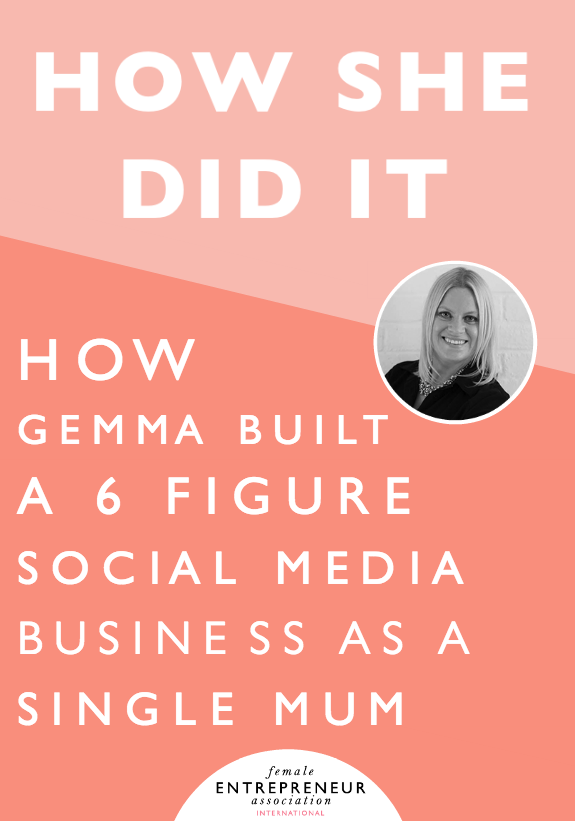 From working one or two days a week when her boy was 6 months old to working 5 days a week now that he's 3, Gemma has grown a successful business that easily brings in over 6 figures. Also, she's met the man of her dreams and they live in her dream home (seriously, it's the home that was on her vision board)! Gemma's story of How She Did It shows what's possible when you choose to be your own hero.
Gemma Went // Gemma Went Ltd //Digital Marketing Consultancy & Online Business Coaching // United Kingdom // 40s
---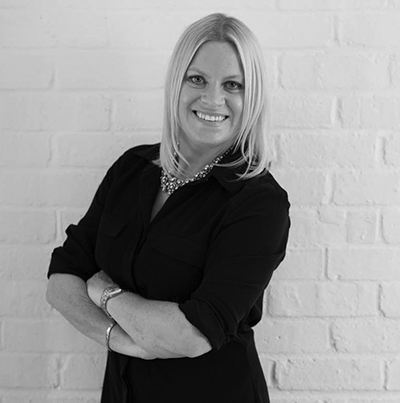 What motivated & inspired you to start your business?
I was 7 months pregnant and a planned single mum. But I was jobless. It was a hugely scary time. I had the choice of being a victim or a survivor. Thankfully I choose the latter and created my new consultancy, got the website ready before baby brain kicked in and got everything in place to earn the money I needed to give my little boy and me the life we deserved.
What steps did you take to get things going in the beginning?
At the beginning, I set the foundation. The website was up and I SEO'd the hell out of it so I could be found. I changed all online profiles to offer the new 'me' and put myself out there. Time was short, so creating easy systems and ways of working was important, as was finding the right people to support me. I'm still working on both of those things as I introduce new systems into my business and am growing Team Gem to 5.
What has been the most effective way of raising awareness of your business and getting new customers?
By far SEO was the biggest lead generator. I was number 1 on page 1 of Google for 'Social Media Consultant' within 6 months of my site going live. I had a pretty good little black book and lots of experience, so reaching out to people and explaining what I was doing brought in a few new clients. I found, and still find, it quite hard to allow time for my own marketing. But over the years I've got better. Planning and consistency are key, as is treating yourself as a client rather than a piece of work that can be put down when a client needs you.
Although my offer has moved on from purely social media, I still get an awful lot of people reaching me through my SEO. Delivering value before making any kind of sell is my focus, so my team and I spend a lot of time on content creation. As you would expect in my line of work, I'm all over social media and am currently getting great results from Facebook. This year my new webinar channel with BrightTalk and my new Podcast is the focus to push myself out there and create visibility.
What challenges have you faced and how did you overcome them?
My biggest struggles at the start was pure overwhelm. I was a new mum, in a new home with a new business and very little support. Working out what I could do and where I needed help was key. I needed to be kind to myself and focus on self-care as much as doing the work and that really helped. As soon as I had regular childcare sorted, I was flying! Well, that and some awesome systems.
Can you tell us about any habits you have/things you do, which set up success every day?
Morning rituals are key! I write in my journal, do EFT and plan my day. I have a Trello planning system that I live by and at the start of the week, I set my intentions. These are things that I will have achieved by the end of the week and I write them as if they have already happened, e.g. I have easily earned £10,000 this week. I then set my goals for each day, the things I need to actually do, and schedule that time in my diary. This tends to keep me on the straight and narrow.
What advice would you give to other entrepreneurs?
My advice is to get your mindset sorted FIRST. Believe in yourself and know that you can achieve anything you want. Once that's done, plan like a demon. Look ahead 1/3/5 years, where do you want to be? Dream big. Once you have those goals, break it down. What do you need to get done to achieve them? What products do you need to sell? How many of them? How will you do that? Identify your skill gaps and think about who you need to take on to fill them (my first was my accountant). Above all, enjoy it.
When I face a big challenge, I…
break it down into smaller, achievable chunks and work like hell on my mindset.
The most courageous thing I've ever done as an entrepreneur is…
set up a new business as a single mum with a new baby with no money or support.
If I could go back in time to when I started my business I would tell myself…
You've got this baby!
The best piece of advice I've ever been given is…
get a good accountant.
My favorite business tool/resource/book/podcast is…
Lucky Bitch Bootcamp and, of course, this Members Club.
My favorite quote is…
Everyone is fighting a battle you know nothing about. Be kind always.