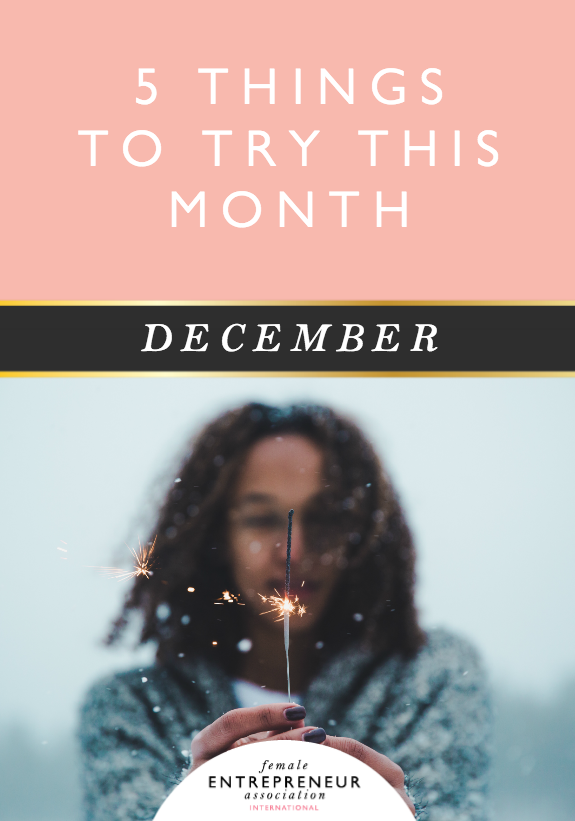 This month, the lovely ladies in the Members' Club are sharing their tips to help you take your life and business to the next level. We hope you have an amazing December and don't forget to leave a comment letting us know which tip you'd like to try!

MAKE A JAR OF MINI GOALS AND TREATS
Write down some little goals and some little treats for yourself on slips of paper and each day pick one at random and then either treat yourself to that hot chocolate with cream or to 30 minutes curling up with a book or time spent achieving one of your mini goals to move your business forward.
Clare Murchison // Refreshing Minds

EXPAND YOUR NETWORKING ARENA TO MAXIMIZE RESULTS
I've found that my greatest leads come from networking. It's a great way to assess the competition, practice your pitch and get more comfortable with marketing your personal brand. Try to attend a new virtual or in-person group. Make it one that is outside of your normal field of expertise. If your specialty is being a personal chef, don't just attend foodie type events. Visit networking groups outside your scope such as attorney groups, religious groups, children groups…everyone needs to eat and I bet they hold at least one event per quarter. The point is we tend to stick to just our own little corners of the world, branch out, take a risk and meet a new networking group. You might just be surprised.
Gwendolen Wilder // Gwendolen Wilder Author

TAKE A HALF-DAY OFF
As entrepreneurs we usually work all the time, sometimes even when we are with family. Give yourself half a day to pamper yourself, do dinner with friends, have a movie night with your family. It gives you new perspective and helps you smile more often.
Vilma Figueroa // Think Hr pr

TRY THE THINK UP APP
Try the "Think Up" App. It allows you to record your voice and personal or business affirmations to a background of music to keep yourself on track with your dreams. A few minutes a day can change your mindset.
Dailey Little // Healing Heart Reiki

SEGMENT YOUR CUSTOMER DATABASE
Are you sending out the same messages to all of your customers? If so, it's time to get specific! What are your individual customer's interests and preferences? How can you tap into these to persuade them to spend with you?
Niki Hutchison // Step It Up Dance