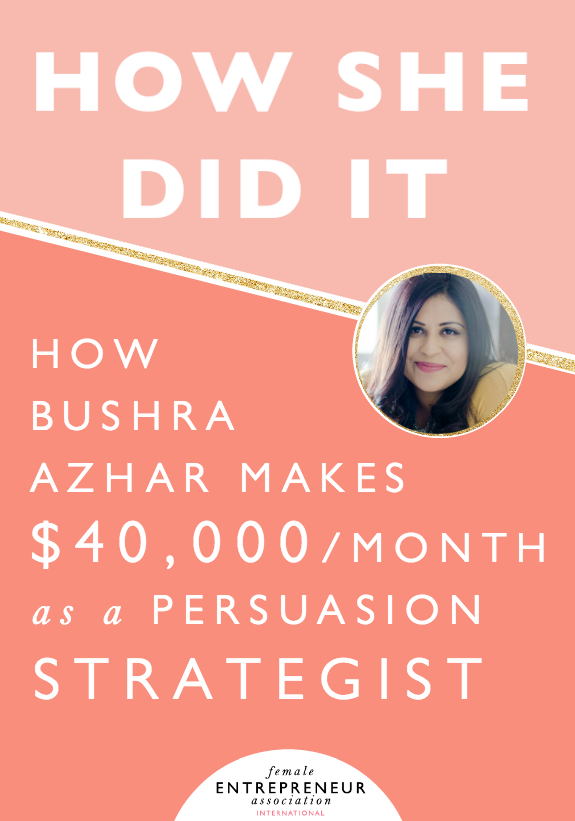 Bushra Azhar started her business in July 2014 and in less than two years, she has created a business that brings in $40,000 per month and it's still her part-time gig. Her conversions are off-the charts. She has an email open rate that is as high as 87% and a subscribers to buyers conversion rate of 22%.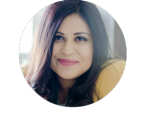 Bushra Azhar // The Persuasion Revolution // Online Persuasion // Saudi Arabia // 30s
---
What motivated & inspired you to start your business?
I am a management consultant based in the Middle East and even though I make a pretty decent consulting income, I have always been intrigued by the idea of online businesses and the freedom it offers. I have been in the online world since 2009 and run a successful corporate blog (related to my consulting niche) that gets me lots of local client leads and has been HUGE in establishing credibility (but has no products and nothing for sale). My biggest dilemma was "how do I go from a consultant who has been featured in Forbes & Fast Company to a newbie online entrepreneur without losing my credibility?" My biggest fear was that I would be seen as fickle and stupid if I jumped onto the "online biz" bandwagon and it would wreak havoc on my personal brand. I was already making a six figure income, it was the lure of freedom and the challenge of something new and exciting that was pulling me.
---
What steps did you take to get things going in the beginning?
I managed to reach 2,000+ paid clients and 10,000+ subscribers in 18 months of starting my business while only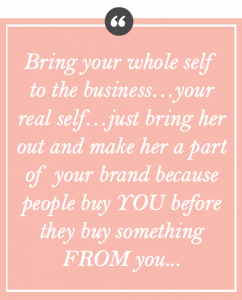 working part time. When I started, I decided to create an army…not a tribe but an army of raving, gushing fans who will buy anything I put forward and tell everyone about me. This meant reaching as many people as possible and in as many ways as possible (affordable pricing and many different delivery models) and basically casting a wider net than most people would. Also, you absolutely NEED to take that army of raving fans and make it automatic for them to pay you every month – AKA monthly subscription membership sites. I keep reminding myself of the above on a daily basis. If I thought they would disappear after the first purchase, I would worry about squeezing every last dollar from them, BUT because I know they are in for the long haul, I treat them with respect and make it easy for them to say yes…once I get the first yes, I know they are a part of the army.
What has been the most effective way of raising awareness of your business and getting new customers?
When I started, I used every single list building & marketing trick out there, but the two that got me the most leverage were guest posting and Facebook ad funnels that not only grow my list quickly, but also served as a passive income source. I recommend two types of funnels typically (and 2 sets of FB ads to go with it):
Marketing Funnel – FB ads to get people to get on your list can be as low as $5/day and then sell them to your entry level program (The $47 one) through email autoresponders. Those who buy will get autoresponders up selling them to the higher package.
Promotion Funnel – FB ads retargeting those who hit a sales page and don't buy. Since this is a smaller number, budget can be low too – $10-15 is enough per day. Just remind them why they should go back and buy.
I spend about $25/day on FB ads and make 5K+ from my entry level offer completely hands off.
What challenges have you faced and how did you overcome them?
The below sums up some of the challenges I faced and am still facing, I don't have a team (unless you count my 6 year old playing with Canva). I don't have an office (thank God for big closets). I have zero design sense (why is comic sans not an acceptable font again?) I don't have a VA or a tech team, I am a single woman army…I am just a mom…learning new things, trying shit and failing often… THIS is the beautiful, unglamorous, gratifying reality of a multitasking mumpreneur, and I feel lucky and blessed to be able to play.
Can you tell us about any habits you have/things you do, which set up success every day?
The only way I can get so much done is by dividing my day into themes:
Posting Theme: 10 minutes chunk 2 times a day…don't overthink it…just pick one from my repository of posts and GO!
Responding Theme: 5 minute chunks 5 times a day…respond to emails, comments & inboxes.
Consuming Theme (read): 30-45 minutes once a day some of my favorite blogs etc.
Consuming Theme (listen): 1-2 hours while on school run, cooking, working out etc.
Assimilating Theme: Take 10 minutes every day to write down wisdom bombs from the day's consumption and/ or thinking/problem solving.
What advice would you give to other entrepreneurs?
Bring your whole self to the business…your real self… the one that hides behind the fancy clothes and the 6 inch heels…whether you are a hairy ogre or a prissy princess, a potty-mouth or a soft-spoken angel…just bring her out and make her a part of your brand because people buy YOU before they buy something FROM you and if YOU are not really you, it shows…trust me it does!
When I face a big challenge, I…
Take a break. Work, even work that you love, gets under your skin if you don't break up with it for a while. It's like a cute-loving-psycho-obsessive-compassionate boyfriend who's a great cook…but is also psycho.
The most courageous thing I've ever done as an entrepreneur is…
Not choosing a niche. You don't have to "choose" your niche and then follow it like a mad woman, you can make choices as you go and even when you make wrong choices, you won't break anything, nothing is irreversible (except death) and as long as you are moving ahead, you are gold!
If I could go back in time to when I started my business I would tell myself…
To start where you are, use what you have, do what you can.
The best piece of advice I'ver ever been given is…
"If you sell yourself cheap, trust me the world will not raise your price…The world likes cheap."
My favourite business tool/resource/book/podcast is…
Made to Stick by Chip and Dan Heath.
My favourite quote is…
"It never ceases to amaze me the precious time we spend chasing the squirrels around our brains, playing out our dramas, worrying about unwanted facial hair, seeking adoration, justifying our actions, complaining about slow Internet connections, dissecting the lives of idiots, when we are sitting in the middle of a full-blown miracle that is happening right here, right now."