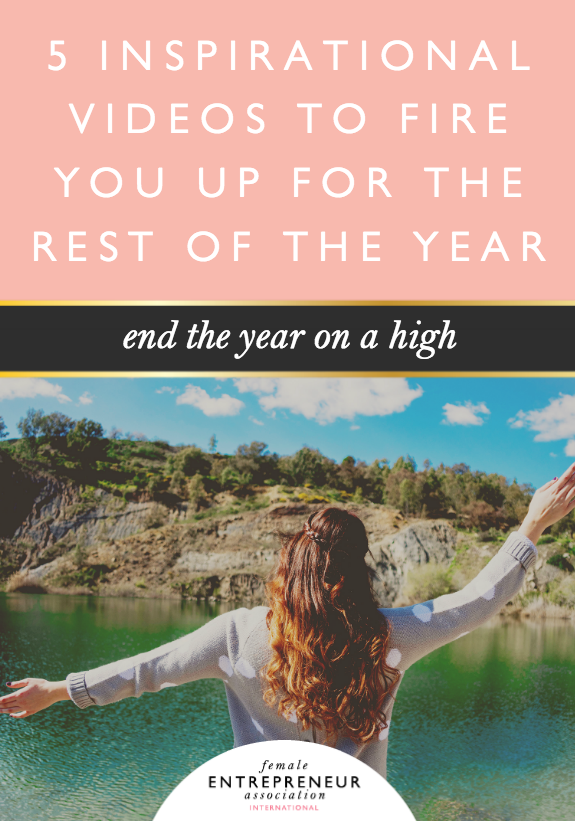 A thought keeps popping into my head at the moment, "I can't believe it's already September!!!"
It never fails to surprise me how fast time whizzes by! I'll be completely honest, I often get to this time in the year and feel a massive sense of urgency to step things up, so I can achieve all I hoped to achieve by the end of the year.
I feel this new energy kicking in that makes me feel like I have a fresh start to get myself inspired and focused to end the year on a high.
I thought to myself that you might be feeling exactly the same way as me (us entrepreneurs are on the same wavelength ;-)), so I made a quick video to give you a pep talk and let you know that…
I BELIEVE IN YOU.
I know you can achieve so much over the next few months, in the video I'll tell you why, so have a watch below.
Leave a comment below if you have ANY questions whatsoever that you'd love help with in order to grow your business over the next few months – we're here for you!
the

playlist

JIM CARREY'S SECRET OF LIFE
Often fear gets in our way when we're trying to achieve our goals. This video will help you to choose love instead of fear. It gives me tingles.

YOU HAVE GREATNESS WITH YOU
I love Les Brown and in this short video his words fire me up and make me realise I CAN DO IT.

RISE & SHINE
Listen to the voice that tells you you can.

THE PATH THAT LEADS TO AWESOME
This is an amazing pep talk. I've watched this video so many times and it always fires me up.

ACT AS THOUGH YOU ALREADY HAVE WHAT YOU WANT
Amazing words of wisdom from Oprah.
~
Believe that your goals are a done deal and have the courage to make it happen. You can do it! 
the

giveaway
Comment to WIN a FREE 6 Month Members' Club Pass 
One lucky winner will win a FREE 6 Month FEA Membership! This offer is open to current members too :)
To Be Entered to Win: Leave a comment below and let us know what your favourite motivational video is and if you have any business questions, ask away below too – we're here for you!
See you next week!
Carrie xx
P.S. If you're not already a subscriber, sign up below so you don't miss next week's video…