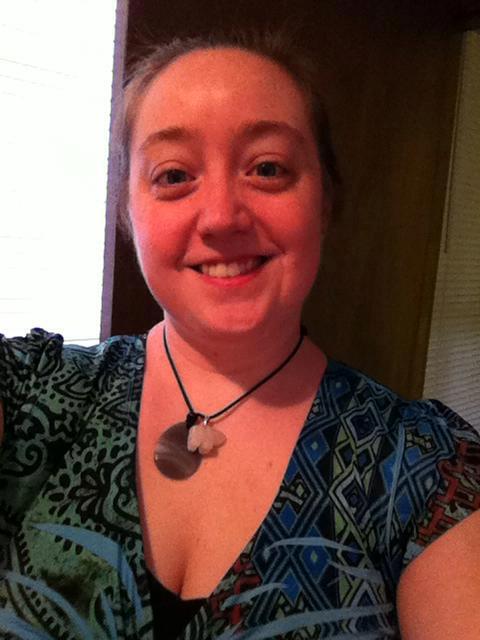 Clarissa experienced an event that led her to realize that she simply couldn't continue to do work that made her miserable. A few months later, she launched an energy healing business. Now she gets to do work that allows her to operate in her zone of genius. Read how she did it below…
Clarissa Wilson // Clarissa Wilson Healing Institute // Energy Healing, Accounting, Coaching // 20s
---
WHAT MOTIVATED & INSPIRED YOU TO START YOUR BUSINESS?
In September 2013, I was woken up in the middle of the night because I just had that feeling that something was wrong. Well, there was a fire in the apartment next door and not a single smoke alarm had gone off in the entire building, but I just woke up on my own. I sat on the sidewalk for the next 3 hours watching what was happening. This was the biggest wake up call of my life. And it also made me realize that working in a dead end job that made me miserable was just not the route I wanted to continue to live. So the idea of starting my own business as an energy healer was in the back of my mind for the next few months. I was continuously nudged by the universe to just do it, but it took me a good 6 months to really take the leap and go for it. The literal and figurative wake up call of that fire changed so much in me and made me live the most amazing life I've ever lived.
TELL US ABOUT YOUR BUSINESS…
I had originally started my business as an energy healer because that is what makes me so happy – helping others heal their lives and souls. But then I realized that my real Zone of Genius is teaching, so I've decided to offer opportunities to learn with me in courses and other attunements to become an energy healer yourself. And the universe really wants me in the accounting field, as this is where my college education has taken me, so I created a DIY course for solopreneurs for handling their own personal business finances and my most creative offer yet – Psychic Bookkeeping – where I include energy healing work for your business with bookkeeping work.
WHAT WERE THE FIRST FEW STEPS YOU TOOK TO GET YOUR BUSINESS UP AND RUNNING?
The first few steps I took were to create a website and start blogging about my journey with energy healing and how I've learned so much on this journey! Then I just started working on content and course creation to put it out there.
WHAT HAS BEEN THE MOST EFFECTIVE WAY OF RAISING AWARENESS OF YOUR BUSINESS AND GETTING NEW CUSTOMERS?
The most effective way of raising awareness of my business has been posting on my Facebook business page about the freebies that I have available for my clients.
WHAT HAVE BEEN YOUR BIGGEST CHALLENGES SO FAR WITH RUNNING YOUR BUSINESS?
My biggest challenge has been learning the ropes of marketing and really getting connected when I do anything with marketing. I am a numbers girl and always have been, so marketing and really being connected was a huge challenge for me. The other challenge I ran into with running was my business was setting boundaries for myself instead of allowing everyone to walk all over me and get so much more than I was offering.
HOW DID YOU OVERCOME THESE CHALLENGES?
The way I overcame my marketing challenge was to hire a business coach who taught me how to get into my soul essence before writing any post, email or message for my potential clients and always show up as a leader. I overcame the boundaries challenge by setting actual office hours, stopping the email notifications that show up in the bottom corner of my computer screen, and becoming a real leader so that my actual offers are what my clients are getting and nothing more, nothing less.
WHAT DO YOU LOVE ABOUT RUNNING YOUR OWN BUSINESS?
I love the freedom – the freedom to be able to take a day off whenever I feel like it; the freedom to do exactly what I want; the freedom to not have someone looking over my shoulder; the freedom to create and offer what I want to do in my business; and the freedom to just be me and not hold back on my opinions and thoughts.
WHAT ADVICE WOULD YOU GIVE TO OTHER ENTREPRENEURS?
Find someone, whether it be a coach you hire or a semi-competitor who has been in the business for a little while longer than you, and learn the processes of running your own business through what this person can teach you. You don't have to limit it to one person, the more you can learn faster, the better you will be and the faster your business will grow.
HOW DO YOU KEEP MOTIVATED THROUGH DIFFICULT TIMES?
I have an accountability partner that I report to regularly, but also am able to discuss what happens with the difficulties, to help with releasing the lack of motivation so that I can get back into content creation. The best way for me to get through anything difficult is to talk it through with someone else, so I have the best support team behind me on a regular basis and we always keep up with each other and support whoever needs it most at that moment in time.
DO YOU HAVE A BUSINESS PHILOSOPHY?
My business philosophy is freedom and fun. Have fun and be free.
When I face a big challenge I…
like to go outside and get fully connected to my soul and Mother Nature to see a way around the challenge and the best way to tackle the challenge head on.
My greatest fear is…
creating something and losing everything.
The most courageous thing I've ever done is…
take the leap of faith, jump in with both feet, and start my business with very little money but full faith that everything was exactly the way it should be.
If I could go back in time to when I was 20 I would tell myself…
to always have faith and believe that everything is exactly the way it should be at every moment in time no matter how easy or difficult it is.
I believe…
that everything happens for a reason and there are no coincidences.
The biggest lesson I have ever learned is…
to listen to the universe when it gives me services to offer in my business and just trust that it is absolutely perfect just the way it's given to me. I have the skills and ability to handle exactly what I'm being given.
My favourite business tool or resource is…
being able to fully connect with the soul of my business to get guidance when I need it most
---