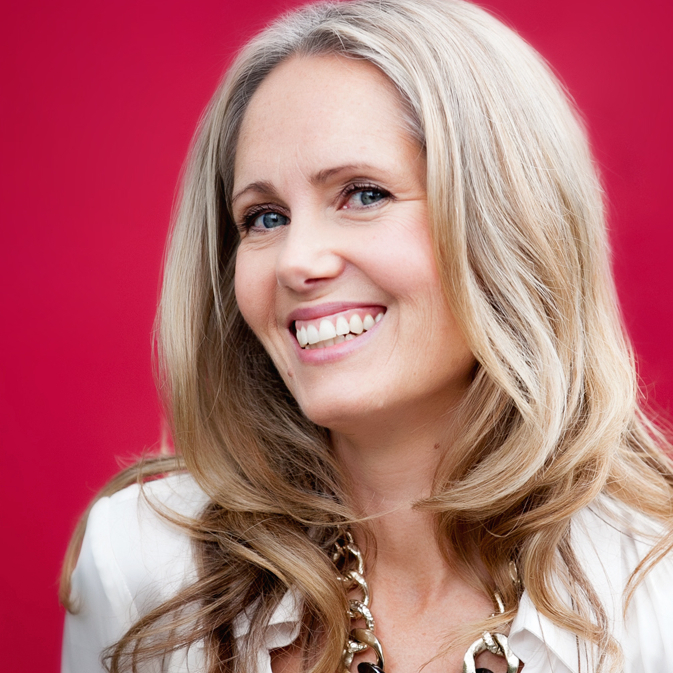 Johannah took what she had learned at her job and created a business with the knowledge and experience she already had. Her story is a great reminder that we all have knowledge that can benefit others and be the foundation of something amazing. Johanna's business – Confetti Design – is all about offering people affordable website packages and business coaching. Read how she did it below…
Johannah Barton // Confetti Design // Web Design & Business Coaching // Australia // 40s
---
WHAT MOTIVATED & INSPIRED YOU TO START YOUR BUSINESS?
I was inspired after reading Malcolm Gladwell's book, Now, Discover Your Strengths, to consider starting my own business. I realised that after 15 years in corporate life, I had acquired a wealth of knowledge and experience that could help other women with their business. Confetti Design gives me an opportunity to use both my creative talents and coaching abilities.
TELL US ABOUT YOUR BUSINESS…
Confetti Design is based in Bayside Melbourne, Australia and offers affordable website packages and business coaching. We help women in small business build their dreams! Confetti Design takes care of everything to get your website up and running; from registering the domain name, hosting the site, organising logo and brand identity, photography, to engaging a copywriter. My goal is to make the process of delivering a dream website as straightforward and as easy as possible. I look to create beautiful websites that will attract and enthrall your perfect customer.  Once you have launched, I can support you with business coaching to ensure you grow your business.
WHAT WERE THE FIRST FEW STEPS YOU TOOK TO GET YOUR BUSINESS UP AND RUNNING?
I created a detailed marketing plan then began actioning it step by step. These included understanding what my big "why" for starting was, researching others already successful in the industry, identifying my customer and service offering and designing a website and creating content for it.
WHAT HAS BEEN THE MOST EFFECTIVE WAY OF RAISING AWARENESS OF YOUR BUSINESS AND GETTING NEW CUSTOMERS?
Word of mouth to date has been the way I have gotten most of my customers. People I know or customers have recommended me. I have also commenced networking and using social media to raise awareness of myself and my business.
WHAT HAVE BEEN YOUR BIGGEST CHALLENGES SO FAR WITH RUNNING YOUR BUSINESS?
Adjusting to being in a home office alone has certainly been a challenge. I love collaboration and miss being in an office where there are people to bounce to ideas off of.
HOW DID YOU OVERCOME THESE CHALLENGES?
I network regularly to connect with like-minded business owners. I am involved with several Mastermind groups that allow me to share my ideas and contribute to their businesses as well.
WHAT DO YOU LOVE ABOUT RUNNING YOUR OWN BUSINESS?
I love running my own business because of the flexibility, accountability and autonomy if offers.  I am in charge of my destiny and get to make all the decisions, I love that freedom.
WHAT ADVICE WOULD YOU GIVE TO OTHER ENTREPRENEURS?
My advice would be to think about your customer in every touch-point within your business. Our products and services are a representation of our skills, passions, talents and perspective but that is where "we" end. Everything after that needs to be about the value our customer experiences.  I wrote an article here about how to actually achieve this.
HOW DO YOU KEEP MOTIVATED THROUGH DIFFICULT TIMES?
To stay motivated, I use affirmations and meditation to focus my mind on what is positive in any given situation. Even though I might have a time-poor day or deadlines to meet, these practices allow me to still appreciate what is great in that day. From experience, I know that nothing stays the same, so just as thrilling days pass, so too do hard days.
DO YOU HAVE A BUSINESS PHILOSOPHY?            
To help others achieve their dreams in order to achieve mine – inspired by Les Brown.
When I face a big challenge I…
pause and ask for inspiration or guidance.
My greatest fear is…
that one day I might listen to my self-defeating voice and believe it.
The most courageous thing I've ever done is…
to surrender to the belief that I do not need to know everything.
If I could go back in time to when I was 20 I would tell myself…
you are amazing exactly the way you are, be brave and trust your intuition. This is your life to live not someone else's.
I believe…
that there is a lesson in everything if I am willing to see it.
The biggest lesson I have ever learned is…
not everyone is going to be my customer, nor should they be.
My favourite business tool or resource is…
my macbook pro.
My favourite quote is…
"You are the universe in ecstatic motion."
– Rumi
---