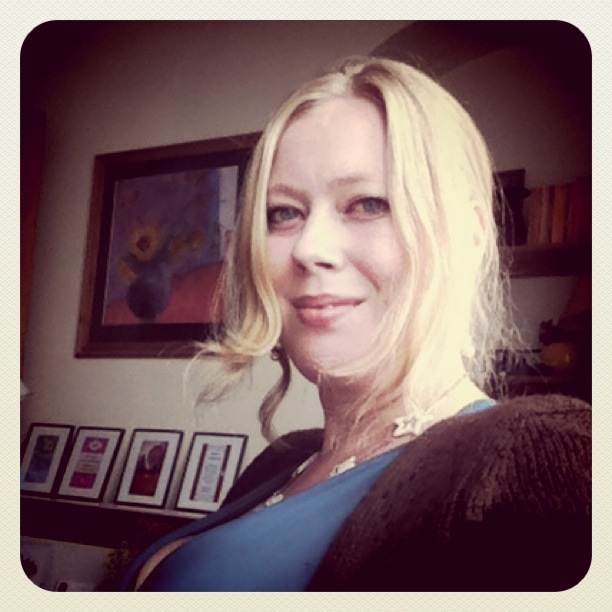 Eli's entrepreneurial journey started with a book that inspired her to live her life on her own terms. Now she gets paid to do what she loves – illustration work. Read how she did it below…
Eli Trier // Eli Trier Art, Illustration and Design // Art, illustration & design // England // 30s
---
WHAT MOTIVATED & INSPIRED YOU TO START YOUR BUSINESS?
I read a book by Barbara Winter called Making A Living Without A Job, and it really spoke to me. I'm extremely introverted as well as being an HSP and had been struggling with conventional employment for years. Her wonderful book showed me that there was another way to live and earn money. I left my "proper" job shortly after to strike out on my own. I wasn't entirely sure what I wanted to do but I knew I needed to be free. I started out doing copywriting and VA work, moved into marketing consultancy (my professional background) and now I work primarily as an illustrator.
TELL US ABOUT YOUR BUSINESS…
I'm an artist, illustrator and designer. My primary income stream is illustration work – because I have a marketing background I specialise in marketing & advertising illustrations for entrepreneurs. I sell prints of my artwork as well as products such as iPhone cases, throw pillows and tote bags featuring my art. I love my job so much and I can't believe I get paid to draw pictures!
WHAT WERE THE FIRST FEW STEPS YOU TOOK TO GET YOUR BUSINESS UP AND RUNNING?
Networking, networking, networking!! I was in a brand new city when I first started my business and I didn't know a soul, so I made a point of going to every single event I could find. Mostly business networking groups but also special interest meet-up groups and anything I thought my target market might attend. That alone got me earning enough to support myself within three months.
WHAT HAS BEEN THE MOST EFFECTIVE WAY OF RAISING AWARENESS OF YOUR BUSINESS AND GETTING NEW CUSTOMERS?
Networking, without a doubt. Nearly all of the business I have had has come through word of mouth, or from people I've met. I try to meet at least five new people a month, and I make it a point to try and help them in some way – sometimes it's an introduction to someone they need to meet, or perhaps a handful of marketing ideas. Whatever they need, I try and help out in some way.
WHAT HAVE BEEN YOUR BIGGEST CHALLENGES SO FAR WITH RUNNING YOUR BUSINESS?
I've had endless struggles with my confidence and (not unrelated) money issues. I've had to work extremely hard to divorce my sense of self from my work and come to terms with the fact that whether people like me and my work or not is none of my business. My job is to do the best work I can do and send it out into the world. What happens next has nothing to do with me. My money mindset needs constant attention as well. My family was bone-grindingly poor when I was a child and I've struggled my whole life to get my head above water financially. It's been an epic journey!
HOW DID YOU OVERCOME THESE CHALLENGES?
Asking for help. It's been another big lesson for me and took me a long time to take on board, but if I'm struggling, I ask for help. There's nothing like self-employment to bring up all your issues!
WHAT DO YOU LOVE ABOUT RUNNING YOUR OWN BUSINESS?
Everything! One of my highest values is freedom, and running my own business offers me the opportunity to live life completely on my terms. It's not always easy but I'm always the one calling the shots. Plus, I get to spend my day drawing pictures which I can't believe I'm lucky enough to get paid for!
WHAT ADVICE WOULD YOU GIVE TO OTHER ENTREPRENEURS?
Get really, really crystal clear on what you do and who for. This is the most important task you can do in your whole business! Also, stay in love with what you do – keep checking in and change direction if you need to to keep your offering fresh, exciting and innovative.
HOW DO YOU KEEP MOTIVATED THROUGH DIFFICULT TIMES?
It can be really tough sometimes. I find that getting out of the house and meeting up with other entrepreneurs really helps. People who are brave enough to strike out on their own and build their lives and businesses on their own terms are endlessly fascinating and inspiring to me. A coffee with one of these amazing people never fails to keep me going when times get tough.
DO YOU HAVE A BUSINESS PHILOSOPHY?
Yes – treat everyone with respect. Be helpful. Look for ways to be of service. Love what you do. Ask for help. Don't be afraid to change direction.
When I face a big challenge I…
deal with it and learn from it.
My greatest fear is…
not fulfilling my potential.
The most courageous thing I've ever done is…
leaving my job and my husband and moving to a city where I knew no one to set up my business.
If I could go back in time to when I was 20 I would tell myself…
every thing's going to be okay.
I believe…
one person can make a difference.
The biggest lesson I have ever learned is…
greatness is a decision.
My favourite business tool or resource is…
other people.
My favourite quote is:
"When I get a little money I buy books.  And if there is any left over, I buy food."
– Erasmus
---