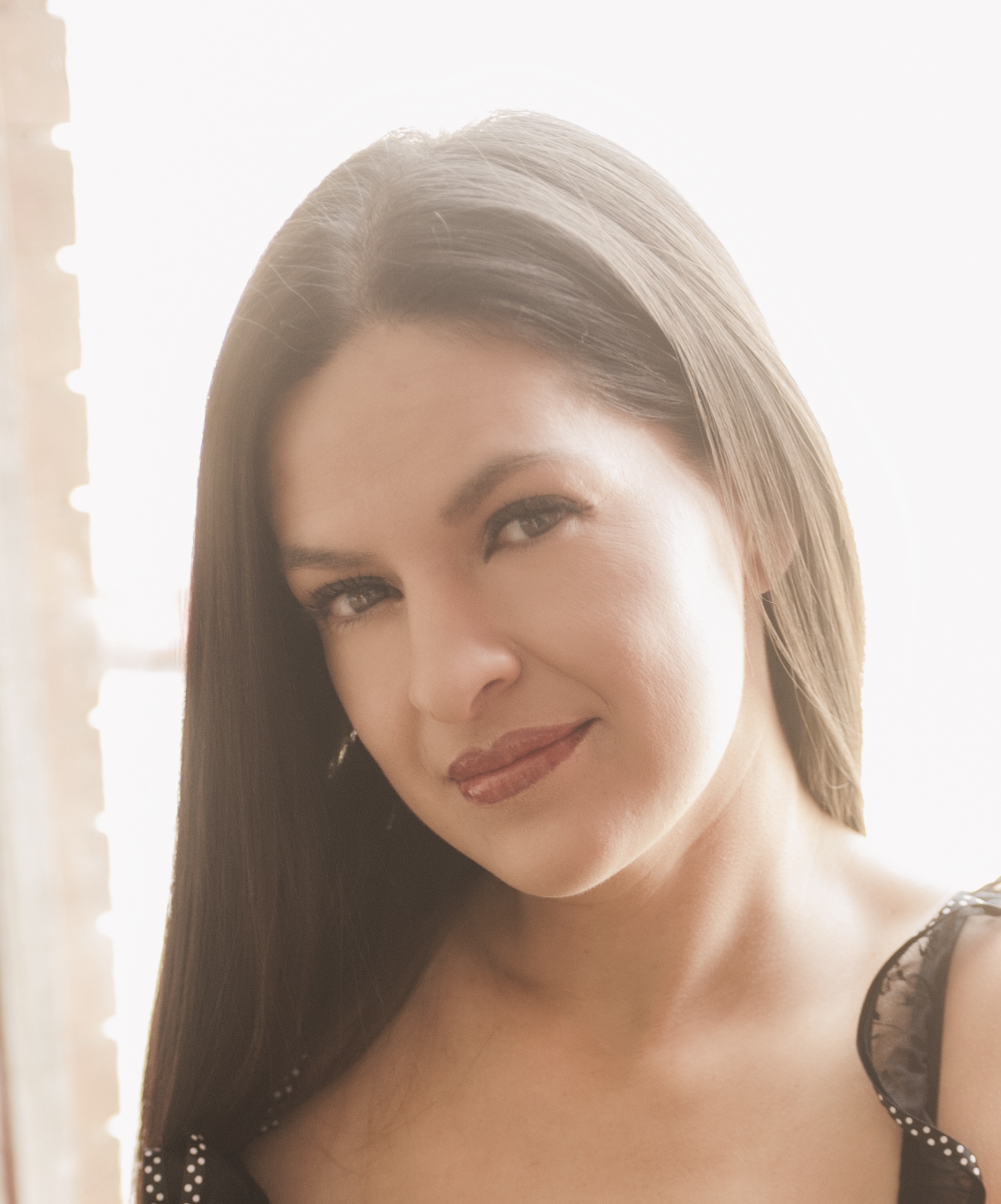 Luisa has a remarkable story that starts with learning that she had cancer right before she was about to leave for a year studying abroad. Her attitude and faith got her through it and now she serves others as a professional lifehacker, helping female entrepreneurs harmonize their lives and businesses. Read how she did it below…
Luisa Frias // Lulu Sync LLC // Women Empowerment – Success Training // USA // 30s
---
WHAT MOTIVATED & INSPIRED YOU TO START YOUR BUSINESS?
There are multiple points in my life that I would consider "defining." This moment was one of them. There were reasons that I delayed my final doctor checkups prior to boarding my impending flight to study abroad for almost a year. Although not very good reasons, there were reasons. I rarely got sick and I just never considered going to the doctor for preventative care as a starving student's priority. Silly me.
Part of the prerequisites that the Study Abroad Office required (in addition to Visas, Passports, and shots) were these pesky doctors' visits. Don't get me wrong, I didn't dread them, I just was too busy running on full steam to consider any (so I thought) unnecessary distractions.
In two weeks prior to takeoff, I squeezed in my mandatory doctors' visits. I was pretty proud of myself getting all the checkmarks of preparedness knocked out. I was set to see the world and was unflappable. I was on a momentous trajectory until my phone rang three days prior to take off. "Hello, this is Nurse So and So from Dr. X's office." "Yes?" I answered. "You ran lab tests on your latest visit?" the nurse confirmed. "Hmm?" I agreed. "You need to come in as soon as possible, your lab cells are considered abnormal," she coldly replied. There it was—the formal request. "Um? I'm sorry that's not happening, I leave out of the country in three days," I said hurriedly. "Ma'am, you have cancer." I hung up. I told absolutely no one. Not one soul. Why? I didn't want anyone to worry about me.
I was in a dismal state for those three days where my meditation and comfort in my faith took over my mind and my heart to a place that I finally came to understand as inner peace. I had never known what it was like to stare at something with such magnifying precision until then. I had never known a love of life such as I did then at that moment when I asked God, "Why me?" I never got angry at Him, but I stood resolutely in the comfort that He gave me one more day. In that gift, I could change everything, in how I chose to live, in the ways I could touch others' lives and how to love life and everything about it. I will never forget that day. That day will live forever in my memory as the catalyst to live every single day to the utmost. That day, the very worst day of my life, suddenly became the very best day of my life. It changed my fabric. It ingrained in me the ability to express gratitude for one more breath and one more memory to make.
I did not take this new responsibility lightly, I took this as a serious mission to love my life and leave a legacy. If He needed to take me, I would not feel sorry for myself and I would imagine others would say "She relished every second she got to be alive." I left for almost a year with a renewed purpose to forge the best life imaginable. It was the most sensational year spent, with memories even Hollywood couldn't remake. Fast forward to a return to the States almost a year later from the best year of my life to finally talk to the doctor. When I finally braved the phone call, I lost my breath but stood firmly in the challenge to face my fear. My fear was not the cancer, but telling the ones who loved me about it. My voice quivered as I asked about going to see the doctor about um, my situation. What came as a response will forever be known as my miracle. "Ma'am, we have absolutely no record of anything suggesting abnormal results about your lab work. I'm sorry to say, but we may have had the wrong number?" Life is for living. This inspired me to savor all the indulgence life offers including propelling me to teach others to live a harmonious life filled with passion and success.
TELL US ABOUT YOUR BUSINESS…
I am a professional lifehacker. I teach individuals and businesses to harmonize their lives using proprietary training that has continued to show results. I used to do this for others in the corporate/education field until I realized the power of launching my own vision and crafting it to serve a very specific group that I adore…women entrepreneurs.
WHAT WERE THE FIRST FEW STEPS YOU TOOK TO GET YOUR BUSINESS UP AND RUNNING?
Make sure you have a clear plan on paper, not just a business plan, but an ideal dream compass – which is something I teach.
WHAT HAS BEEN THE MOST EFFECTIVE WAY OF RAISING AWARENESS OF YOUR BUSINESS AND GETTING NEW CUSTOMERS?
I jumped in full force, since Day 1, obsessed with service. Small but consistent actions have let me be featured in books, articles, podcasts, stages and now on a networked show (coming soon). This would not have not been possible had I not been extremely clear and passionate about my message. I love to light up fires within individuals to harness a tangible trajectory towards success.
WHAT HAVE BEEN YOUR BIGGEST CHALLENGES SO FAR WITH RUNNING YOUR BUSINESS?
Explaining what a lifehacker is has been my biggest hurdle, but when I show WHAT I do and how I do it, results ensue and speak for themselves. Raves that continue to surprise me are the ones I least expect, including men!
HOW DID YOU OVERCOME THESE CHALLENGES?
Each opportunity to present what I do is an initial challenge but the programs and systems I have in place take my clients to clarity and space to flourish.
WHAT DO YOU LOVE ABOUT RUNNING YOUR OWN BUSINESS?
I jump out of bed everyday in search of opportunities to serve; there is always an opportunity to help others. This philosophy has blown doors open for me in a way that I cannot explain. When you are known for consistent, dependable, wildly-over-the-top service, you tend to be remembered. I pinch myself that I GET to do this! It is truly an honor I do not take lightly to be a part of launching others.
WHAT ADVICE WOULD YOU GIVE TO OTHER ENTREPRENEURS?
Nourish yourself (in mind, body, spirit and soul) so you can be absolutely present and ready to serve when you are in business.
HOW DO YOU KEEP MOTIVATED THROUGH DIFFICULT TIMES?
Remember your why. Simon Sinek does a spectacular TED talk on this.
DO YOU HAVE A BUSINESS PHILOSOPHY?
When you love what you do, fervently and passionately, and you are present to serve a current need or problem, you will never work a day in your life. It is an extraordinary life you get to live – indulge.
When I face a big challenge I…
see it as an opportunity. By deconstructing and reverse-engineering solutions, not only do I learn but I get to see the intricacies of the solution intimately.
My greatest fear is…
losing my curiosity.
The most courageous thing I've ever done is…
taken a chance on my dream.
If I could go back in time to when I was 20 I would tell myself…
do it.
I believe…
there are boundless opportunities to make a mark in this world, by giving and serving others, the rewards are magnified and you have no choice but to succeed. I am where I am now because others pioneered the route for me.
The biggest lesson I have ever learned is…
be on the quest to grow and learn. Do not take criticism personally.
My favourite business tool or resource is…
Trello, a product management system for my many ongoing deadlines and projects.
My favourite quote is…
"You are not a drop in the ocean, you are the ocean in a drop"
– Rumi.
If everyone really understood their magnificence, what a world we would live in!
---