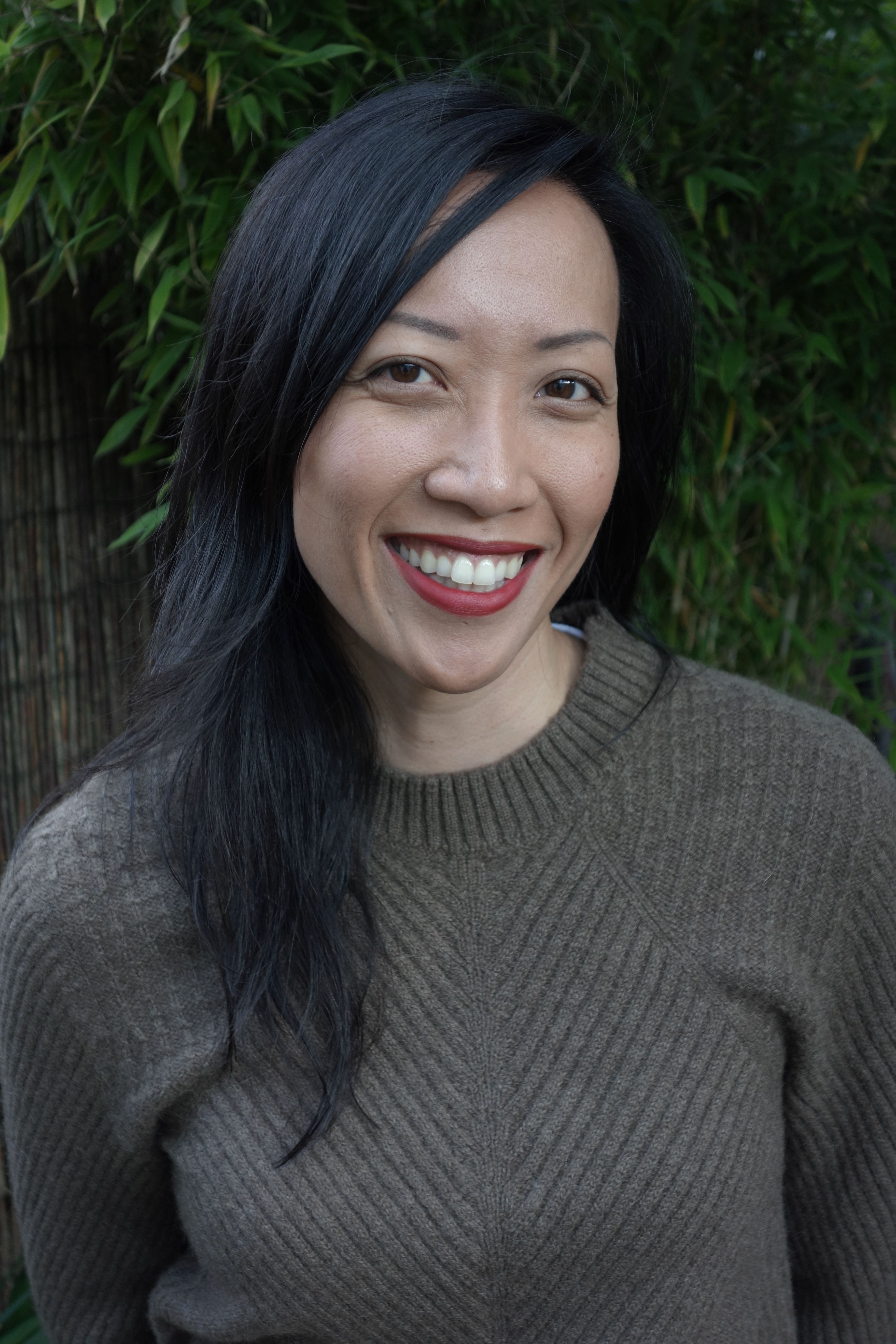 Nancy carried a dream with her for many years to be a part of life in Mongolia and make a difference there. She has achieved this through her business Tengri – a British fashion label that aspires to bring Mongolian yak wool to the forefront of the fashion and textile industry. Read how she did it below…
Nancy Johnston // Tengri // Fashion // UK // 30s
---
WHAT MOTIVATED & INSPIRED YOU TO START YOUR BUSINESS?
When I was 16, I saw a feature about Mongolia in a brochure promoting the Peace Corps, an international volunteer service organisation. I was too young to go at the time, but the images stayed with me – vast open landscapes, the herding way of life, the strength and self-reliance of nomadic herders to live off the land and animals in such a remote and isolated place. This drew me to Mongolia. To be able to go there now and experience what I saw in those images 20 years ago is amazing. Starting a business that encompasses a sustainable way of life for the herders, and one that could financially empower the community through its natural resources, is tremendously exciting.
TELL US ABOUT YOUR BUSINESS…
Tengri is a British fashion label that aspires to bring Mongolian yak wool to the forefront of the fashion and textile industry. As a collective, it's a planet-, animal- and people-centric business powered by passion and collaborative working. We aim to preserve the Mongolian landscape and support the nomadic herders' way of life, which is threatened by rapid industrialisation and land degradation. Tengri garments are designed and made in the UK using 100% natural undyed and hand-combed Mongolian yak wool. We want to bring the unique qualities of this fibre to the forefront of the fashion industry through sustainable, eco-friendly and fairshare business.
WHAT WERE THE FIRST FEW STEPS YOU TOOK TO GET YOUR BUSINESS UP AND RUNNING?
I did the usual things such as market research, registered my business and refined my business model, but I was short of two very key ingredients: a team that consisted of a knitwear designer to create the garments, and an art director to create the look and feel of the brand. I wanted to share the business with people who would uphold the company values and be sympathetic to its core objectives of helping the nomadic herders and preserving the Mongolian environment, so I asked my network of friends for help. One of my rock-climbing friends introduced me to Carlo Volpi, an award-winning Italian knitwear designer. Carlo is designing Tengri's debut clothing collection, which launches in September. My friend Winnie Lee is an art director and brand specialist and she agreed to design the company logo and brand style. We were so taken by the logo's ingenuity that we entered it in a competition run by UnderConsideration, a graphic design enterprise, and it won the 2013 International Brand New award, literally within weeks of its creation.
WHAT HAS BEEN THE MOST EFFECTIVE WAY OF RAISING AWARENESS OF YOUR BUSINESS AND GETTING NEW CUSTOMERS?
Relentless optimism, enthusiasm and evangelism, and asking for help every step of the way. I asked for help from my personal and extended networks to spread the message through word of mouth. We set up a website and developed a multi-channel and integrated marketing strategy that involves media and PR, printed marketing material and social media. We also selected tradeshows for face-to-face engagement with consumers and people from the industry. I really like the fact that we are able to engage in a dialogue with all our customers and supporters of the business.
WHAT HAVE BEEN THE BIGGEST CHALLENGES SO FAR WITH RUNNING YOUR BUSINESS?
Working with nomadic herder families and cooperatives halfway around the world, differences in language, culture, time zones and business practices have all been challenging. And the usual start-up challenges, such as cost, capacity and resource, and learning about design, fashion and manufacturing.
HOW DID YOU OVERCOME THESE CHALLENGES?
I've had to learn to be culturally aware and sensitive, plus flexible in my approach to business. I've also got used to very early starts to accommodate my Mongolian business partners operating seven hours ahead, and learnt to be very creative in coming up with solutions to make the most of my time, develop my own capacity and manage costs. Working with experts is essential – Winnie and Carlo are outstanding and we work very closely as a team. Being new to business and creating something from scratch means every moment presents a challenge and I had a steep learning curve to overcome every day.
WHAT DO YOU LOVE ABOUT RUNNING OWN BUSINESS?
I love the fact the that Tengri is more than just a fashion label and that we operate as a collective movement that brings together design, fashion, ethics, business, environmental activism and individual consumer choice to do good. Our yak wool garments represent the sheer hard work of the Mongolian herders and the dedication and craftsmanship of British designers and manufacturers who have been such an important part of creating and launching Tengri. Yak wool is as soft as cashmere and warmer than merino wool, and I'm proud that every garment is beautifully designed, made with passion and purpose. Every purchase will help support land-preservation, empower a community and preserve Mongolia's nomadic culture.
WHAT ADVICE WOULD YOU GIVE TO OTHER ENTREPRENEURS?
Find your inner compass. Be guided by passion and work with purpose.
HOW DO YOU KEEP MOTIVATED THROUGH DIFFICULT TIMES?
Everything in life is temporary, so I try not to waste my energy fighting difficult times that I have no control over. Instead I put my energies into creating and achieving positive outcomes.
DO YOU HAVE A BUSINESS PHILOSOPHY?
Tengri is built on a commitment to craftsmanship, collective action and challenging the status quo of the fashion and textile industries. We are driven by long-term thinking about the ecology, economy, people and spirit of Mongolia, with respect for the balance between human nature and the environment. We act with raw integrity, and present nothing but the unadulterated truth. That means empowering consumers with information to make more eco-friendly choices. We champion Mongolian yak wool and support the nomadic way of life by purchasing the wool direct from yak herders. We also champion emerging British designers and celebrate British craftsmanship – our products are designed and made in the UK. We lead multicultural events where the starting point of the dialogue is the preservation of Mongolia's nomadic heritage, animals and iconic landscapes.
When I face a big challenge I…
dive straight in. Better to get it over with sooner rather than later.
My greatest fear is…
letting down the 616 families who believe in and support what I am trying to do with Tengri.
The most courageous thing I've ever done is…
exhaust my life savings to start Tengri and having nothing to fall back on.
If I could go back in time to when I was 20 I would tell myself…
you'll make it to Mongolia one day!
I believe…
there's a time and a place for everything.
The biggest lesson I have ever learned is…
trust your gut instinct, it's there for a reason.
My favourite business tool or resource is…
my smartphone. There's an app on there for everything.
My favourite quote is…
"You should never let your fears prevent you from doing what you know is right."
–  Aung San Suu Kyi
---