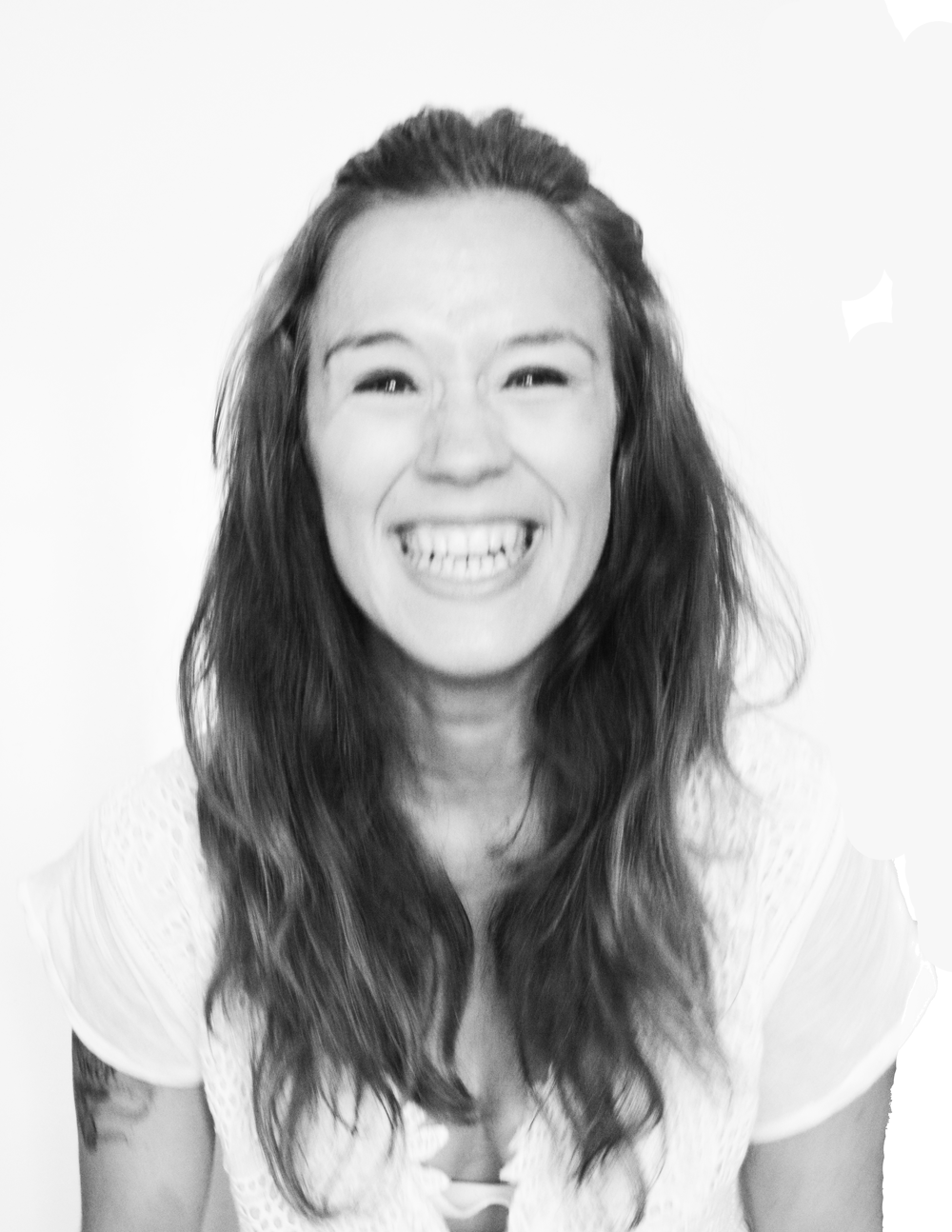 Fab's story shows that if you want to build a successful business, you have to understand what success means to you and be authentic in who you are. She has achieved that with her business, The Passion Junkie, through which she provides coaching for wellness entrepreneurs. Read how she did it below…
Fab Giovanetti // The Passion Junkie // Marketing and Business Coaching // UK // 20s
---
WHAT MOTIVATED & INSPIRED YOU TO START YOUR BUSINESS…
I was one of those people who started planning in advance, waiting for the right time to arise. As I discovered pretty quickly, it's never going to be "the right time." I was forced to make a choice, and I decided to take the leap first and foremost to heal myself, and give back to people by helping them with the skills that I developed.
TELL US ABOUT YOUR BUSINESS…
My business is a really intricate net, I'll be completely honest. It's been developing so quickly, I can barely keep up. The bare bones is marketing and business cheerleading (I know, right?) for wellness entrepreneurs. Yoga teachers, nutritionists, health coaches, healers and raw chefs – just to name a few. I offer 1:1, classes, and intensive business mentoring. On top of that, I am the founder of the UK Health Bloggers community, which is a  real blessing for me.
WHAT WERE THE FIRST FEW STEPS YOU TOOK TO GET YOUR BUSINESS UP AND RUNNING?
I started freelancing on the side (about 4 months) to create the reputation and get enough feedback, and I took a business class in order to have a solid foundation of how to evolve and maintain a sustainable business. I also am really strong on having a pretty SEXY branding, so that's definitely a step a lot of people set aside.
WHAT HAS BEEN THE MOST EFFECTIVE WAY OF RAISING AWARENESS OF YOUR BUSINESS AND GETTING NEW CUSTOMERS?
Being actively engaging with the community of people I am willing to serve, and being a bit of a sharing junkie. I love to inspire people, and motivate them to take the leap + challenge themselves in their business every day. I am big on self-development, so I am happy to share lessons I learnt along the way (whether is guest-blogging or webinars, I really don't mind).
WHAT HAVE BEEN YOUR BIGGEST CHALLENGES SO FAR WITH RUNNING YOUR BUSINESS?
Finding the structure to do it all and not feeling overwhelmed. Plus, the time vs money trap, which is a big one, especially when you are starting out.
HOW DID YOU OVERCOME THESE CHALLENGES?
Well, can I say I am still working on the first one? It's a really hard one, especially when you are like me and you have the 'Wonder Woman' syndrome. I am imposing myself mini breaks of 2/3 days after I finish a project or a launch is done. I am also working towards financial freedom thanks to an amazing group of gals that I am in, plus creating streams of passive income. I want to build a future for me and people around me that is not based on fear and uncertainty, and having the time to do what I love the most.
WHAT DO YOU LOVE ABOUT RUNNING YOUR BUSINESS?
The fact that I can finish things that I started! I know it sounds quite obvious, but in the 9 to 5 jobs I was in, I felt like a good half of my efforts would not bring to any concrete result. Plus, helping others by doing what I actually love and I am absolutely great at. It makes me sparkle from the inside out.
WHAT ADVICE WOULD YOU GIVE TO OTHER ENTREPRENEURS?
Be authentic. If this means being professional and prosaic, please do so. If this involves being energetic and slightly hyperactive like yours Truly, than be my guest. Please are looking less and less at your social proof (e.g. testimonials, certifications, awards) and more at how you resonate with them as a human being. Don't fake it, or they'll get you pretty damn soon.
HOW DO YOU KEEP MOTIVATED THROUGH DIFFICULT TIMES?
You will fail once you set yourself up to fail. You will succeed once you redefine what success is to you. To me success is inspiring as little as one person a day. The love and the support I receive back is enough to keep me going.
DO YOU HAVE A BUSINESS PHILOSOPHY?
Be authentic, be rad, and be generous. Remember that there is enough of work / clients / value for all of us, and the more you attract this into your life, the more you'll be able to reap the benefits.
When I face a big challenge I…
cry loudly, then put on some music and dance it off.
My greatest fear is…
to be trapped in fears and worries.
The most courageous thing I've ever done is…
 leaving my job with no plan B.
If I could go back in time to when I was 20 I would tell myself…
you are awesome, and I am so proud of you little lady.
I believe…
that the only limit is the sky, and I am happy to prove myself wrong.
The biggest lesson I have ever learned is…
that breaks and mindfulness are not a treat, but a necessity.
My favourite business tool or resource is…
too many! I guess Evernote, I literally have about 100 notes in there.
My favourite quote is…
Before you can be successful, you have to DECIDE to be successful.
---