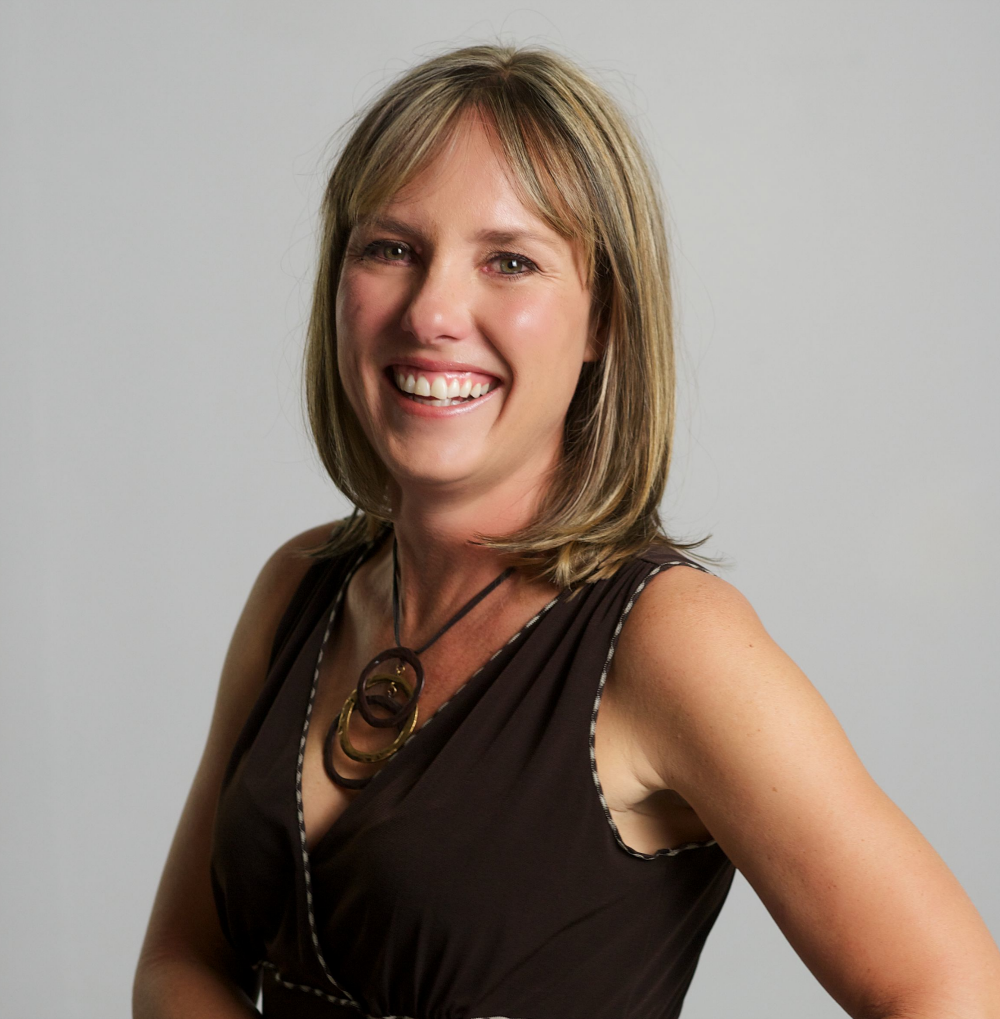 Sandy started her project with a bold dream – transform the lives of the women entrepreneurs of Zimbabwe. Through creativity and persistence, she's found a unique way to provide these women with the resources and education that they need in order to build their own businesses and live their dream lives. Read how she did it below…
Sandy Salle // Give Movement Journey // Travel // USA // 40s
---
WHAT MOTIVATED & INSPIRED YOU TO START YOUR BUSINESS?
I founded Hills of Africa Travel, a company specializing in planning luxury safari vacations to Africa, a little over 11 years ago. But it wasn't until about four years ago that I ventured out and started the Give Movement Journey… an annual trip to Africa that changes lives. Although Hills of Africa Travel works only with accommodations and tour operators that support sustainable and fair trade business practices, I was inspired to do even more to help the women of Africa.
As a woman who founded and built my own business from scratch, I know how difficult it can be to turn a dream into a lucrative business. I was growing a family, was not wealthy, didn't know a whole lot about business, and was spending 80+ hours a week, working on growing my business. That was hard enough. But imagine being a woman, living in Zimbabwe, who doesn't have a single resource at her disposal to grow her own business. There are many resources here in the United States and abroad for blossoming entrepreneurs, including networking events, funding programs, scholarships, and non-profit incubator programs—and of course, the amazing Female Entrepreneur Association! But for the women of Zimbabwe, none of this exists.
With this thought in mind, I was armed with the passion and conviction to help transform the lives of the women entrepreneurs of Zimbabwe with the resources and education they needed to live their dream lives. So, approximately four years ago, I partnered with my dear friend, Suzanne Evans, to create the very first Give Movement Journey to Africa.
TELL US ABOUT YOUR BUSINESS…
The Give Movement Journey is more of a movement and less of a business actually. In fact, it is a non-profit annual trip.
Through giving back to Africa's women artists and entrepreneurs and providing suitable and sustainable housing for some of the least fortunate, Give Movement Journey transforms the lives of all those who participate.
Give Movement Journey participants often include business owners, entrepreneurs, and philanthropists who are eager to interact and network with other innovative leaders from around the world in a highly creative atmosphere, and give back to the local communities through business development brainstorms and Habitat for Humanity projects.
These transformational journeys include the opportunity to work as a collective in building a Habitat for Humanity house in Zambia AND collaborate with local Zimbabwean women to help them build their own businesses.
WHAT WERE THE FIRST FEW STEPS YOU TOOK TO GET YOUR BUSINESS UP AND RUNNING?
I'll admit, it was not easy at first! I knew I wanted to do something to give back to the women of my home country, Zimbabwe, but wasn't sure exactly how I would do it and how I would get people to participate in this life-changing journey. I connected with non-profit organizations in the United States and in Africa that worked with African female entrepreneurs and shared my ideas on starting a trip that could provide these women with business-growing resources. I then collaborated with other entrepreneurs here in the United States, and raised awareness for my mission by promoting the trip on social media, contacting local publications, and spreading the word through entrepreneur support organizations.
I am also a part of a business coaching program where I have the opportunity to connect with dozens upon dozens of like-minded entrepreneurs who are also eager to give back to others. The trip started out pretty small, with 11 entrepreneurs the first year, 13 the second year, and hopefully, this year, we will have close to 18 join us!
WHAT HAS BEEN THE MOST EFFECTIVE WAY OF RAISING AWARENESS OF YOUR BUSINESS AND GETTING NEW CUSTOMERS?
Firstly, a positive attitude and outlook has been essential for me to raise awareness for the Give Movement Journey and get more participants on board. Another key element was getting in front of the right people and continuing to discuss the Give Movement Journey with entrepreneurs across the web, at networking events, and in business coaching programs that I've been a part of. I've also reached out to countless publications and news stations to feature the story and although I've received a good deal of "no's" or simply people ignoring me, that hasn't stopped me from moving forward and reaching out to others.
WHAT HAVE BEEN YOUR BIGGEST CHALLENGES SO FAR WITH RUNNING YOUR BUSINESS?
The biggest challenges have been brining together leaders, philanthropists, innovators, and entrepreneurs to take part in this trip. I've heard dozens of objections, including, "I don't have the time" or "I don't have the money right now to pay for a trip." And, yes, it has been discouraging and highly exhausting at times. But I have never given up and this persistence has paid off.
HOW DID YOU OVERCOME THESE CHALLENGES?
I nurture my prospects and reach out to them on a regular basis, asking what they need from me to make this trip possible for them. I also try to address their concerns ahead of time, offer payment plans, and share details on just how much this trip can change their lives and the lives of others. And, of course, I never give up. I always talk to people about the Give Movement Journey, I continue to reach out to publications, both local and international ones, and try to connect with as many people as possible!
WHAT DO YOU LOVE ABOUT RUNNING YOUR OWN BUSINESS?
I LOVE seeing the genuine smiles, tears of joy, and RESULTS we see from the women we help in Zimbabwe and Zambia. I know that we are making such an incredible difference in the lives of so many women and that alone keeps me going. I believe that business is a vehicle for change, and if I can help other women grow their own businesses, then we can change the local economic climate of Zimbabwe and beyond.
WHAT ADVICE WOULD YOU GIVE TO OTHER ENTREPRENEURS?
Don't ever give up and always believe in yourself – even if you only hear "no's" for a while. We are given challenges and obstacles for a reason and it's the people who look past these obstacles who are the most successful ones.
HOW DO YOU KEEP MOTIVATED THROUGH DIFFICULT TIMES?
For me, I look through pictures of past Give Movement Journeys and remember just how grateful the women we were helping were and how much we have changed their lives. I get my butt into gear as soon as I take that little trip down memory lane! I've realized over the years that feeling sorry for myself – and even feeling sorry for the women of Zimbabwe – isn't going to change anything. I need to take ACTION if I want to see the change.
DO YOU HAVE A BUSINESS PHILOSOPHY?
Entrepreneurs and leaders can use their skills and resources to educate those in need and empower them to change the world.
When I face a big challenge I…
always visualize my end goal and talk through a solution with other like-minded entrepreneurs.
My greatest fear is…
not being able to help others.
The most courageous thing I've ever done is…
go shark cage diving!
If I could go back in time to when I was 20 I would tell myself…
don't sweat the small stuff.
I believe…
that education is the key to change.
The biggest lesson I have ever learned is…
when you've reached the point of giving up, hold on, because success is at your fingertips and pushing through this critical time is essential to see your success.
My favourite business tool or resource is…
my fellow entrepreneurs in my business coaching group. They inspire me and help me to continue moving forward.
My favourite quote is…
"Action is the foundational key to all success."
 – Pablo Picasso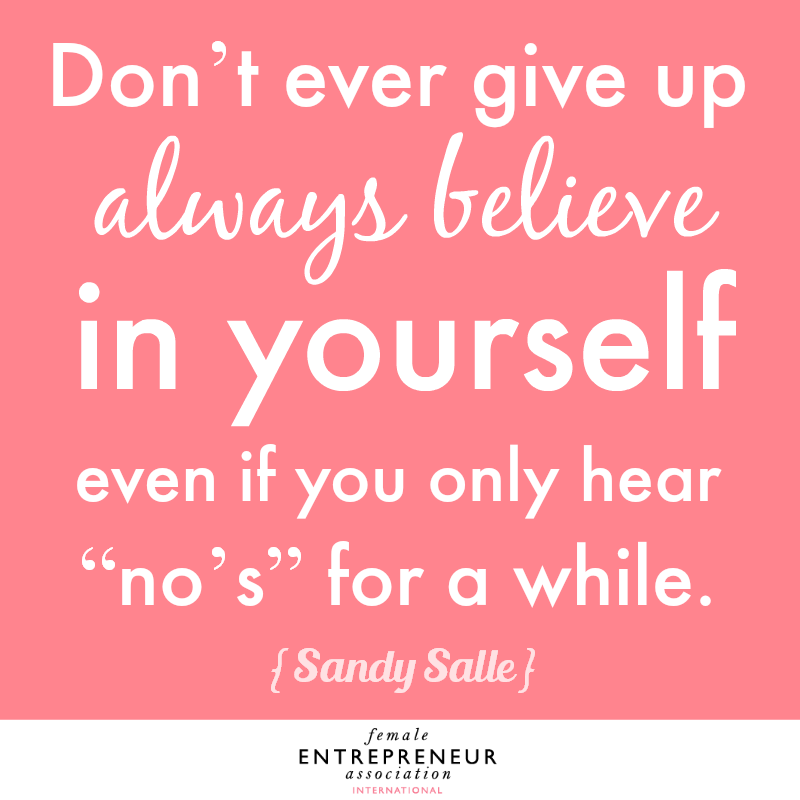 ---