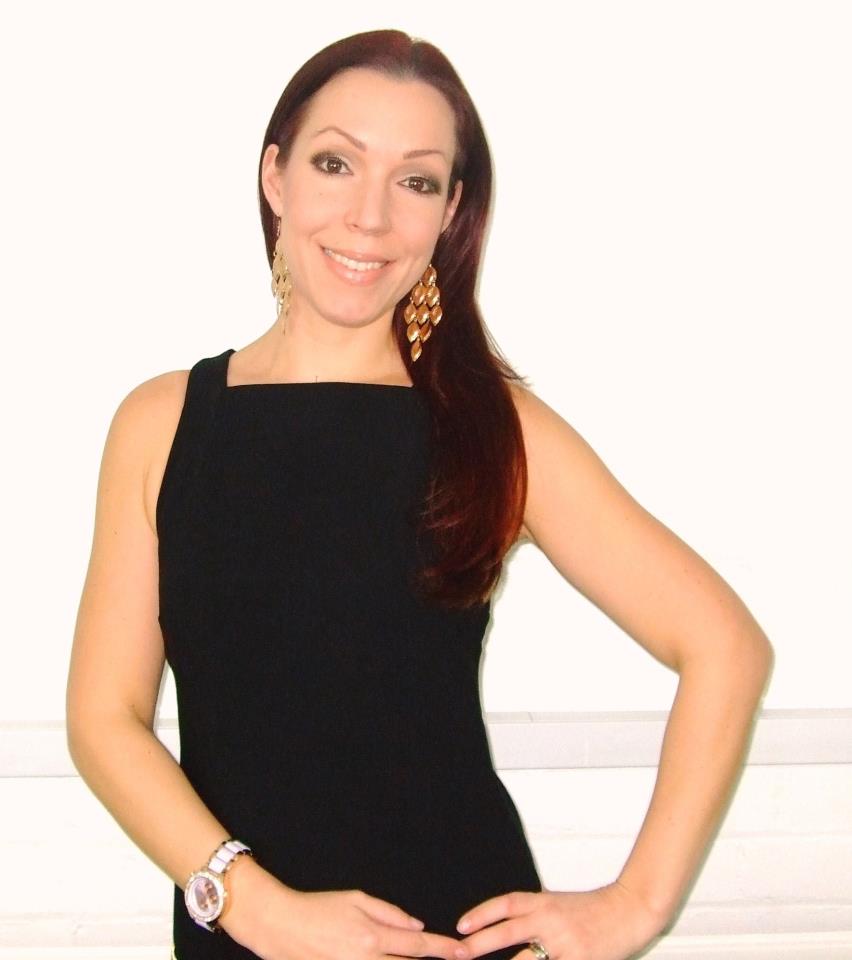 Saija's story shows great insight into the the everyday life of an entrepreneur. Having grown up in a family of entrepreneurs, she's able to see that the constant ups and downs of owning a business are completely normal and that new opportunities are always on their way. Step by step, she's grown her digital marketing company and stayed true to her principle of dreaming big while staying grounded in proper planning.  Read how she did it below…
Saija Mahon // Mahon Digital Marketing Ltd. // Online marketing // UK // 30s
---
WHAT MOTIVATED & INSPIRED YOU TO START YOUR BUSINESS?
I'm from a family of entrepreneurs and watched my father build his business up from scratch after the recession back in the 1990's hit my home country, Finland. He has always loved to do his own thing, and despite the route of entrepreneurship not being the easiest, he's always shown me that you can reach your dreams and do whatever you want to do, if you have persistence, ambition and passion to do it. The anomalies of owning your own business, the ups and down – became a normality in my eyes from a very young age.
Once I fell pregnant with my daughter and stayed home on maternity leave, it acted as a cue for me to start something of my own too. My company, Mahon Digital Marketing was born. I've been working in the digital marketing industry for over 10 years, so I knew this was something I would know how to do well and I was confident enough to start on my own as my dad had shown me the way already. My biggest inspiration for starting up in business was my dad and my own daughter. I wanted my family to see me creating something great from the ground up.
TELL US ABOUT YOUR BUSINESS…
My company, Mahon Digital Marketing, specialises in online marketing and advertising. We help companies to achieve success via the multiple online platforms and channels we face today. Our main areas of expertise are website optimisation, SEO (search engine optimisation), PPC (pay per click or Google Adwords) and SMO (social media optimisation). We believe that the high street is dying to some extent. Your website is your new shop window, and Google is the new high street. We help your potential customers walk through, or shall I say, 'click through' your shop window.
WHAT WERE THE FIRST FEW STEPS YOU TOOK TO GET YOUR BUSINESS UP AND RUNNING?
First steps to get my business up and running was to think of a suitable brand name! Trust me, I spent countless hours on this and could not come up with a very good one, until I realised that perhaps I should just keep it simple and relevant. Therefore Mahon Digital Marketing. My name and what we do! Pretty simple in the end. After the initial search for name, I moved onto buying my website domain name, getting a hosting in place and somehow managed to even build my own (fairly basic I might add!) website. After this it was all about getting leads in, meeting with potential clients and trying to do all the accounting, paperwork and processes simultaneously. When you start a business on your own, from scratch, there is a lot to think about! I did it all on my own. Looking back now, I think it would have been good if I had some support to help me with all of the paperwork and so on, but then again, I really value my experience and can now help others to set up (easier than I had it!).
WHAT HAS BEEN THE MOST EFFECTIVE WAY OF RAISING AWARENESS OF YOUR BUSINESS AND GETTING NEW CUSTOMERS?
Networking physically and networking online. Meet people, create conversations, go out there and put yourself out there! You have to be active and really go the extra mile in terms of making the effort to shout about your business and do it with confidence. Don't hold back. I will always be the biggest spokeswoman when it comes to networking and the benefits of it, I can't speak more highly of it.
WHAT HAVE BEEN YOUR BIGGEST CHALLENGES SO FAR WITH RUNNING YOUR BUSINESS?
The biggest challenge so far I would say has been financing growth. And by that I mean I've always been adamant to not bring in angel investors or other investors, as I've always kept Mahon Digital as 'my own baby' and worked on a principle that we grow when we can afford it. The challenge is, that I always have a bigger vision or bigger hurry to grow fast! So I need to learn to pace myself, pace my plans to grow and focus on delivering my principles and growing the company sensibly. I want to ensure my company will always be a secure place to work in and that I can always provide a safe and stable financial future for myself, my family and our employees.
HOW DID YOU OVERCOME THESE CHALLENGES?
We have always hired new team members once we could cover the salary. I only moved into an office when I could pay the rent comfortably. I only expanded to Scandinavia with a second office when I could afford it and when we already had clients in that market. So the approach to challenges like this has always been carefully thought out and considered. Don't get me wrong, I always encourage anyone to have big dreams and go for them, however you have to have your feet on the ground while doing it.
WHAT DO YOU LOVE ABOUT RUNNING YOUR OWN BUSINESS?
My team and the digital world. The team that I've found for myself is incredible, they are so enthusiastic, like energy bombs and share my passion for digital marketing. I love it. We speak the same language and we all drive this company forward and I really love to wake up in the morning knowing that I get to work with this great bunch of people again today. I love Mondays too! For the same very reason.
WHAT ADVICE WOULD YOU GIVE TO OTHER ENTREPRENEURS?
Think big, dream big and then go for it! Plan carefully (but not too carefully!), have a business strategy in place and ensure you surround yourself with a strong network of skilled people who can help you build and grow your business for many years to come. Don't be afraid of failure, be persistent and believe in yourself and your vision. It really will pay off!
HOW DO YOU KEEP MOTIVATED THROUGH DIFFICULT TIMES?
Yes, there are the good times and then there are some bad times too. The life of an entrepreneur can be very volatile, however I think that's why I am one, I love challenges and solving them. When I feel that the world is against me, usually what keeps me motivated is my family and Richard Branson! I want my husband and daughter to be proud of me, and as Richard Branson says: "Opportunities are like buses, there's always the next one coming." So if something does not go to plan, the next chance is already on it's way. I truly believe in this and I see it happen all the time anyhow! It's the every day life of a business owner. I would not have it any other way.
DO YOU HAVE A BUSINESS PHILOSOPHY?
We are ethical, resourceful and innovative professionals who will always have the best interest of our clients at our hearts. We take care of each other and we take care of our clients. This is the way we will continue to succeed and continue to be happy at work, at Mahon Digital Marketing.
When I face a big challenge I…
tackle it head on! I love challenges. They make me think outside the box.
My greatest fear is…
that I will sleep walk out of a hotel room naked one day.
The most courageous thing I've ever done is…
delivering my daughter into this world.
If I could go back in time to when I was 20 I would tell myself…
don't worry, you will find a husband one day!
I believe…
that you can achieve anything if you work hard enough to get it.
The biggest lesson I have ever learned is…
that you don't have to please everyone.
My favourite business tool or resource is…
Google Insights and Google trends
My favourite quote is…
"Because you think anyway, think big!"
---