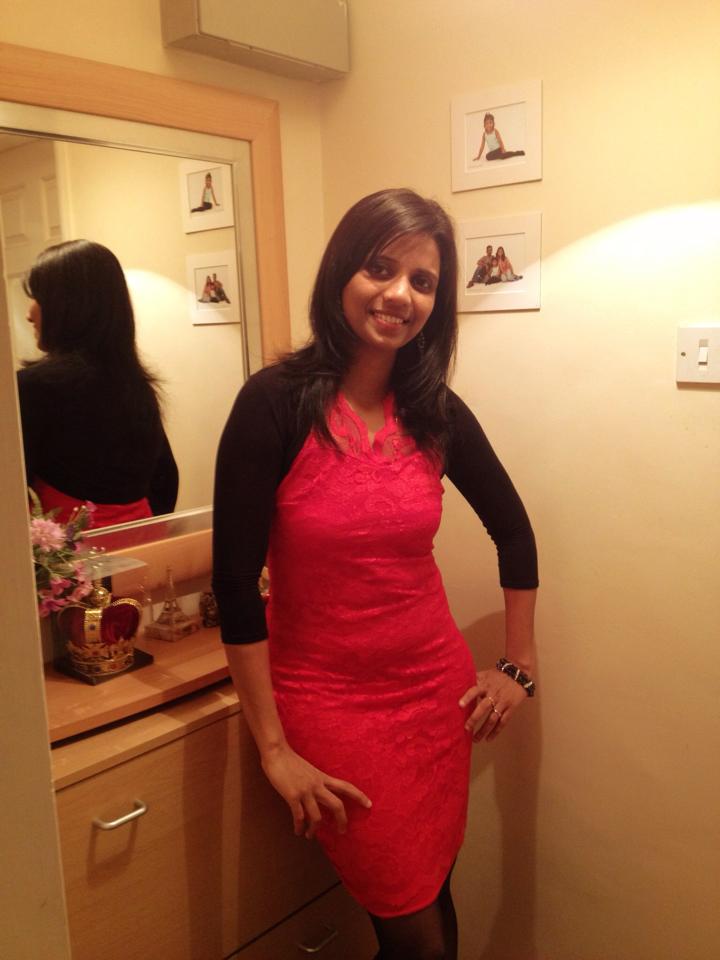 In this story, Lavanya shares the steps she took to start her technology company. Her business is brand new and even though she has to deal with the challenges of having a start-up and being a one man show, Lavanya knows how to keep her motivation high. Read how she did it below…
Lavanya Madras Purushothaman // ATS Solutions Limited // Information Technology // UK // 30s
---
WHAT MOTIVATED & INSPIRED YOU TO START YOUR BUSINESS…
I always wanted to start my own business and be my own boss.  Doing what you love and working for yourself is the ultimate satisfaction that one could gain.  The confidence I gained and the appreciation I received for delivering outstanding work and solutions motivated me to start my own business.
TELL US ABOUT YOUR BUSINESS…
ATS Solutions is a UK based company established in January 2014.  It is a company that focus on technology and data.  We offer software development services like programming, design and consulting to a wide range of industries and business areas with proven methodologies for IT services, design and implementation.
WHAT WERE THE FIRST FEW STEPS YOU TOOK TO GET YOUR BUSINESS UP AND RUNNING?
The first step I took was to carefully analyse and decide on want area of technology I would be focusing on, what varied solutions I could offer, who my clients would be and how best we could serve our customers' needs. Then I worked on how much investment I would need and what people I would involve at the starting stage. I registered my new company name, ATS Solutions, and found an accountant to file returns.  Next I created a company webpage and insured my business.  Finally, I set up my home office and signed contracts with a few clients.
WHAT HAS BEEN THE MOST EFFECTIVE WAY OF RAISING AWARENESS OF YOUR BUSINESS AND GETTING NEW CUSTOMERS?
The most effective way was developing my profile and portfolio.  Because it's a fairly new business and more of a one man show, I need to prove myself to my clients by showcasing my experience and sharing ideas.  Having good references and feedback from previous clients always helps.
WHAT HAVE BEEN YOUR BIGGEST CHALLENGES SO FAR WITH RUNNING YOUR BUSINESS?
As a start-up company and because I work alone, I often need to oversee all the aspects of the business. This includes having telephone conversations with clients, negotiating on projects and budgets, time management, technical development, finance, marketing, preparing contract agreements, etc.  Managing it all has been the biggest challenge so far with running my business.
HOW DID YOU OVERCOME THESE CHALLENGES?
The first thing I realised is that while business gives you practical knowledge, it is also good to have some hands-on knowledge on other subjects such as finance, economics, marketing and operations, etc. So I enrolled myself into doing my MBA with Warwick Business School.  Doing my MBA has given me more subject knowledge and helped me understand the economy, my finances, and business management in a much better sense.
WHAT DO YOU LOVE ABOUT RUNNING YOUR OWN BUSINESS?
I love being my own boss!  I love the freedom to think, actively take up more challenges, job satisfaction, meeting new people, thinking innovatively, and being a great leader.
WHAT ADVICE WOULD YOU GIVE TO OTHER ENTREPRENEURS?
Keep trying. The beginning is always hard.  And never give up.  Always remember: "If you can't do it, then who else can?" = Delegate.
HOW DO YOU KEEP MOTIVATED THROUGH DIFFICULT TIMES?
Whenever difficult times come up, we sometimes feel put down and unworthy.  But when I'm in difficult times, I keep saying to myself that "if you don't do it today or if you say no, then this day would cross your life like any other day. But if you keep taking up the challenge and stay ready to face difficulties, then you can make history."
On top of it all, my family is my greatest motivation.  When my 8 year old daughter looks at me and says, "Don't worry, mama. You are the best and you will win," that is the greatest motivation of all.
DO YOU HAVE A BUSINESS PHILOSOPHY?
"Wrapped up with innovation."
When I face a big challenge I…
get stronger and thrive to succeed.
My greatest fear is…
that we have only 24 hours a day.
The most courageous thing I've ever done is…
stand up for my dreams and decide to start my own business.
If I could go back in time to when I was 20 I would tell myself…
enjoy every moment of your life; you deserve it.
I believe…
being trustworthy is the best qualification for any business.
The biggest lesson I have ever learned is…
it's never too late.
My favourite business tool or resource is…
Dropbox, Skype, Linkedin, Microsoft Office and WordPress.
My favourite quote is…
"Don't tell me the sky is the limit. There are footprints on the moon."
---