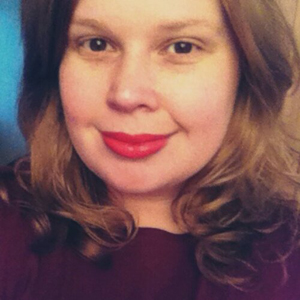 Shauna was blogging about her fears around running when a coach reached out to her and helped her run a 5K race. From there, they became a team and went on to build an online business that helps people all over the world find their inner athlete. Read how she did it below…
Shauna Reid // Up & Running // Online Coaching for Runners // Australian expat in the UK // 30s
---
WHAT MOTIVATED & INSPIRED YOU TO START YOUR BUSINESS?
I never set out to start a business; it happened almost accidentally. I'd authored a blog and book called The Amazing Adventures of Diet Girl. I'd written about my burning secret urge to try running and my fears about actually trying it… running was only for svelte chicks with bouncy ponytails, right? But then I got an email from Julia Jones, an American running coach living in Italy. She said she could make my running dream a reality. "Yeah right," I thought, but eight weeks and dozens of angsty emails later, I ran a 5K race! We were firm friends after that.
Five years later, she had the brainwave of offering online group coaching and thought we'd make a great team. "Yeah right," I thought again. Who was I to start a business? I loved writing and hiding behind my computer! But the idea got under my skin; I loved the thought of helping other people experience that runners' high. So I decided to give it a go and see what happened.
TELL US ABOUT YOUR BUSINESS…
At Up & Running, we offer running e-courses and training plans for women, from walkers through to 5K and all the way up to the marathon level. The courses have step-by-step training plans, video tutorials, support forums, plus, no matter what your level ,you have access to Julia's coaching expertise. I'm the Community Manager so my mission is to provide technical, practical and moral support to make sure everyone crosses the finish line! We launched January 2011 with our 5K Beginners Course. It was a hit and I was instantly hooked on watching all these women from around the world find their inner athlete.
WHAT WERE THE FIRST FEW STEPS YOU TOOK TO GET YOUR BUSINESS UP AND RUNNING?
It started unglamourously with a shared Google Doc called 'Wild And Crazy Ideas'. We spewed out all our thoughts with no regard for practicalities or expense (this is how we start all projects now; it really gets the ideas buzzing). We narrowed our focus to creating the 5K Beginners Course. After three months, it was almost written, but we were still stumped for a business name. Finally one evening Julia said to me, "We have got to get this bloody thing up and running!" Cue dramatic pause as we realised we'd finally found it!
WHAT HAS BEEN THE MOST EFFECTIVE WAY OF RAISING AWARENESS OF YOUR BUSINESS AND GETTING NEW CUSTOMERS?
Word of mouth is our biggest helper. When our runners feel the rush of reaching their running goals, they're often busting to get their friends and family to experience that feeling, too. We're so grateful to them for spreading the word. Packing our blog with inspiring and useful content for both super-new and seasoned runners helps people find us via Google. Guest posting on like-minded blogs has been great too.
WHAT HAVE BEEN YOUR BIGGEST CHALLENGES SO FAR WITH RUNNING YOUR BUSINESS?
Firstly, choosing what to focus on, when we have a long wish list of ideas that we'd love to do right now! But there are only two of us, so we need to plan carefully to make sure we strike the balance between helping our current runners and creating new things.
Secondly, the dreaded M word. We shrivelled up at the idea of marketing for a long time. We passionately believed in what we'd created, but we were rubbish and awkward when telling people about it. You know, we kinda have this running thing, on the Internet?
These two things combined meant sometimes getting overwhelmed by our To Do list and how to divvy up our time.
HOW DID YOU OVERCOME THESE CHALLENGES?
I think this will always be a work in progress, but it helps to step back on a regular basis to make sure we're on track. We have a great spreadsheet that has both the long-term view and the granular detail of what we need to do next. Working with a business coach has also been a fantastic investment. Halley Gray of Evolve & Succeed helps us calm down and get to work.
WHAT DO YOU LOVE ABOUT RUNNING YOUR OWN BUSINESS?
I love that for all your planning, you never know which direction your business might go in. That one e-course has evolved into four more courses, a book deal, a runners' retreat in Italy and all sorts of goodness. Also, after that first 5K course, it went from being a little Julia & Shauna project to a real community of runners. I've made treasured friends. We meet up for races (or tea and cake). We support each other on the Forum. I get excited each season when we open course registrations, wondering who I'll get to meet next. I also love that running a business gets all corners of the brain firing. I get to write, help people and nerd out with my budget spreadsheets. Having multiple skills and passions is an asset… I used to think it just meant I was indecisive!
WHAT ADVICE WOULD YOU GIVE TO OTHER ENTREPRENEURS?
If you're feeling overwhelmed, get help from a neutral party, whether that's a coach or a fellow entrepreneur. The perspective of fresh eyes is gold!
HOW DO YOU KEEP MOTIVATED THROUGH DIFFICULT TIMES?
Regular chats with Julia. With her in Modena and me in the Scottish Highlands, face time is crucial for keeping us energised. Whether that's a bleary-eyed morning Skype or an occasional meet up in a European city, seeing each other's faces keeps us connected.
DO YOU HAVE A BUSINESS PHILOSOPHY?
When deciding what offering to create next, make sure it hits that sweet spot of making you excited to start, but also being something your clients are crying out for.
When I face a big challenge I…
run around like a headless chook for awhile. Then make a cup of tea and write a To Do list.
My greatest fear is…
that I'm doing it all wrong.
The most courageous thing I've ever done is…
saying "yes" to Julia's idea.
If I could go back in time to when I was 20 I would tell myself…
keep writing. You're a lost and cranky git when you don't!
I believe…
a clear mind is only ever a long walk away.
The biggest lesson I have ever learned is…
knowing the difference between red-flag run-for-the-hills scary, and only-because-it's-new-and-challenging good scary.
My favourite business tool or resource is…
Google Docs. My whole life is up there!
My favourite quote is…
"Don't be afraid to go out on a limb. It's where all the fruit is."
– Shirley MacLaine
---