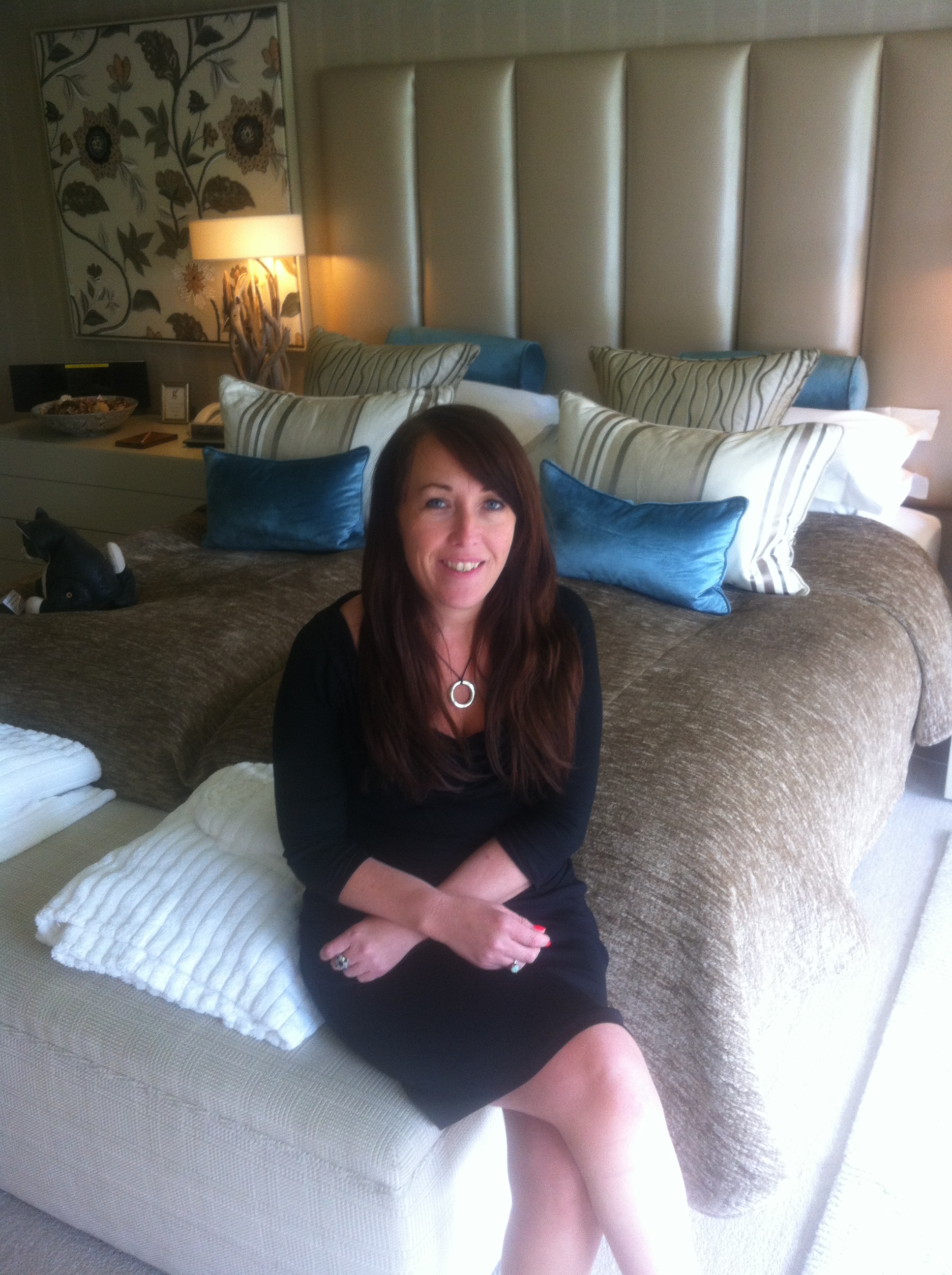 Zoe started a UK travel website called Crisp White Sheets. She connects unique hotels to people with unique tastes and her team provides the service of giving a personal recommendation. Zoe talks about the value of talking about your business more to others and taking a risk on an idea even if it's been "done before." Read how she did it below…
Zoe Cole // Crisp White Sheets // UK Luxury Travel // England // 30s
---
WHAT MOTIVATED & INSPIRED YOU TO START YOUR OWN BUSINESS?
I first started in business back in 2007 with a Virtual PA business. To gain work for this, I attended many business networking events, where I discovered a real gap in the market, which is where the idea for my second business came. I launched a relaxed entrepreneur network called No Suits, which I held in Lancashire, Yorkshire & Cheshire.
As a Mother of two, I would often search for nice places to take the children in the UK. However, I also wanted the standard of a hotel to be equal to a romantic break or a boutique weekend away. This combination was difficult to find and I also saw a lack of website catering for all types of high end hotels. I then came up with the concept of Crisp White Sheets and the business went live in September 2011. Business has always been in my blood, as my father used to say owning your own business is the only way. I always knew that at some point I would try it and since venturing out in 2007, I have never looked back.
TELL US ABOUT YOUR BUSINESS…
CrispWhiteSheets.com is a UK travel website working only with unique, quirky and high end hotels. Each and every hotel that we take on board needs to have something unique about it. We have amazing castles in Scotland, small coastal places with a handful of rooms and large spa retreats. I believe that we have one of the best collections in the UK now and can find somewhere that suits every taste. We also have different categories, from child friendly, adult only, pet friendly, spa breaks and more. Our office is full of experienced staff members who can help customers find that perfect stay, as we try and test each and every hotel that we work with.
WHAT WERE THE FIRST FEW STEPS YOU TOOK TO GET YOUR BUSINESS UP AND RUNNING?
One of the first things that needed to be covered was the brand name. We had much debate about this area and Crisp White Sheets just seemed to be a common denominator in each hotel and was also quirky just like our hotels. Thankfully, the hotels really liked it and it seemed to represent something fresh and exciting in the marketplace. I really believe that our brand name has really helped us gain attention in the marketplace. With our industry being so competitive, having a number of really big players, we needed some backing/investment or help to get there as fast as we wanted. The next step was then finding this and gaining a partnership/investor.
WHAT HAS BEEN THE MOST EFFECTIVE WAY OF RAISING AWARENESS OF YOUR BUSINESS AND GETTING NEW CUSTOMERS?
I spend an awful lot of time working on PR for the business, which has gained us exposure in many national magazines, both trade and consumer. I feel that PR is very important for brand awareness and exposure of a new business.. Social Media has also been really good, however mainly for business to business and hotels finding out who we are. I believe in talking to as many people as possible, networking & sharing ideas. If you don't tell people about your business, how will they know about it? Don't be afraid to be proud of your idea and to shout about it.
WHAT HAVE BEEN YOUR BIGGEST CHALLENGES SO FAR WITH RUNNING YOUR BUSINESS?
One of my biggest challenges so far has been growing at the right rate. When profits start to roll in, it is hard to then give this up and invest in new members of the team. At one point, I waited too long to recruit new staff, which held us back slightly, however I won't be making that mistake again. Another big challenge was convincing some of the finest hotels in the UK to work with a new and unheard of concept. It was a real challenge for the first year, however we now work with over 100 amazing hotels and our brand is now fairly well known in the industry.
HOW DID YOU OVERCOME THESE CHALLENGES?
I had to speculate to accumulate with staff. It is hard to take that step sometimes; however it is the only way to grow. With hotels I was simply genuine and passionate about my brand, which helped to enthuse hoteliers and get them to buy into Crisp White Sheets.
WHAT DO YOU LOVE ABOUT RUNNING YOUR OWN BUSINESS?
I love creating a nice and exciting place for people to work. I like knowing that my staff enjoy their job and I love hearing them pitch the concept and hearing the passion in their voices. As a mother, running my own business also gives me the flexibility to have a great work life balance.
WHAT ADVICE WOULD YOU GIVE TO TO OTHER ENTREPRENEURS?
Don't be afraid to take a risk. Just because someone else has a similar concept, it doesn't mean that they are doing it better than you can. There is always room for a fresh idea.
HOW DO YOU KEEP MOTIVATED THROUGH DIFFICULT TIMES?
Keeping motivated is hard sometimes when it is only you who does the motivating. I try and spend some time with our investor company sharing ideas and brainstorming. I feel that surrounding myself with like-minded people and being open to ideas always helps in challenging times. I feel that being open to some outside ideas can be great in bringing something new to the table. My husband is also in business and he is very supportive.
DO YOU HAVE A BUSINESS PHILOSOPHY?
Be the best that you can be. Empower your employees and give them responsibility. Create a positive space in which to work. Be honest.
When I face a big challenge I…
get excited.
My greatest fear is…
dying before my children are grown up.
The most courageous thing I've ever done is…
hand my notice in and start a business as a single parent with no financial support.
If I could go back in time to when I was 20 I would tell myself…
to travel and experience life a little before you settle down. Then start in business as early as possible.
I believe…
that if you really want something, then you can make it happen.
The biggest lesson I have ever learned is…
to just do it and not to listen to negative comments about what you can't do.
My favourite business tool or resource is…
PR, social media and my precious database.
My favourite quote is…
Life is short, so live it.
---