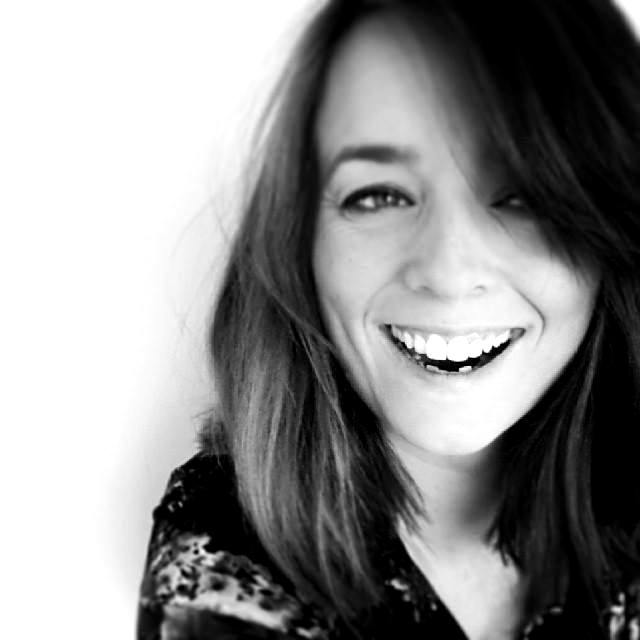 Abigail overcame a troubled past and has embraced a life of GIVING. Blending psychology with soul, she helps women use their personal stories to light a fire to their purpose and "bounce back". Read how she did it below…
Abigail Eaton-Masters // Abigail Eaton-Masters // Women's Self Help // United Kingdom // 30s
---
WHAT MOTIVATED & INSPIRED YOU TO START YOUR BUSINESS?
There was a trend which I had noticed within my practice since about 2006, that more and more women were wanting more; they wanted to move beyond their stories and they wanted to use them as the fire to their purpose.  It just so happened that I began to notice that I wanted to GIVE more too.
As a pure psychotherapist, I was ethically and legally bound by ethics and red tape, as I had been involved within a charity sector as a psychotherapist since 2006.  The feeling of giving more just would not leave me, and I knew that the tamed life as a regular 'ole' therapist was limiting for me, and the potential of helping others.
In essence, I was playing small. I had lead a life of bouncing back from many adversities, such as; childhood sexual abuse, domestic violence, having a toxic relationship with myself, food and money and much more.  It was that knowing, that there was something else for me, something BIG, that just had to be acted on.  It filled my mind and consumed my dreams of the future.  So I took the big leap and began my exploration of female entrepreneurship.
TELL US ABOUT YOUR BUSINESS…
It is a huge blessing for me to work with many other female entrepreneurs, usually millennial women who feel that they need to bounce back from something.  It could either be in their personal or in their business.  I use a blended approach of psychology and soul, seeing each woman as individual, and address any issues that arise using bespoke methods.  The female entrepreneurs who work with me, get results which blow both our minds, which they are then able to implement immediately into their lives, or  creating their next biz project!
WHAT WERE THE FIRST FEW STEPS YOU TOOK TO GET YOUR BUSINESS UP AND RUNNING?
In the early days, I nudged my existing clients who wanted that something more, to come along for a ride!  It was important for me to feel authentic as I developed my own style of coaching.  As well as developing my own style, I put high value on investing in myself and got in the best mentors I could afford, to assist with my own change.
WHAT HAS BEEN THE MOST EFFECTIVE WAY OF RAISING AWARENESS OF YOUR BUSINESS AND GETTING NEW CUSTOMERS?
Getting your message as perfectly aligned with YOU is essential.  At times I would try and search for that elusive thing that I couldn't find outside of myself, thinking that I wasn't ready or quite perfect yet.  I did not realise for a while that I already had all the experience and resources I needed.  When you are clear on your message, you get clear on who you want as your ideal client.  It makes all the difference when it comes to marketing and interacting with potential clients. Let your motto be "Give, Give and Give!" Give great content, and give great feedback, give great service.  If you know what you're talking about, you're seen as the go-to expert in your field.  Not to mention, you make suitable connections which you can later use to collaborate on projects.
WHAT HAVE BEEN YOUR BIGGEST CHALLENGES SO FAR WITH RUNNING YOUR BUSINESS?
Being a mother with two children certainly has its own challenges, especially when I'm in the middle of a huge creative flow which captures all of my attention!  This would leave me feeling frustrated at times; frustrated that I wasn't being a 'good-enough-mother' but also frustrated that I wasn't being quick enough on serving the world with my purpose.  I did for a while seek that fantasy of work-life-balance but realised it was probably a myth.
HOW DID YOU OVERCOME THESE CHALLENGES?
At some point, I realised that I couldn't possibly do everything on my own and learnt to ask for help from my husband, family and friends.  I notice that female entrepreneurs also have the superwoman complex, which eases when you state your needs earlier rather than later! Being organised by scheduling social media posts and syncing your calendar on all your electronic devices is a God-send!  It's really important to maintain personal interaction on social media but having some posts like blogs and articles scheduled saves valuable time.  I used to believe that living by the calendar was a form of control but without scheduling, I was prone to procrastination and a messy desk.
WHAT DO YOU LOVE ABOUT RUNNING YOUR OWN BUSINESS?
Besides watching amazing women bloom wide open into glory? It would be freedom to take my business anywhere in the world, the joy of working when or when I want to but most of, living with ease – which I would not get by being employed.
WHAT ADVICE WOULD YOU GIVE TO OTHER ENTREPRENEURS?
Your imperfection is perfect for right now.  Act on your impulses and your desires today. as the world needs that unique gift of yours. Keep going, remember to 'lean in' on your awesome ideas rather than putting them out there and shying away from them.  Potential clients need reminding of your brilliance. In fact, it is said that people need to see a product seven times before they make a sale. So keep going!
HOW DO YOU KEEP MOTIVATED THROUGH DIFFICULT TIMES?
I use my bounce back story to keep me motivated; holding onto that 'knowing' that everything is for a reason, even if I can't quite figure it out. Other than that I choose low moods and difficult times as sign for a break. I use it as an opportunity to step away from the laptop and to catch up on my most important investment; ME.
DO YOU HAVE A BUSINESS PHILOSOPHY?
Let your heart be your compass – it never lets you down!
When I face a big challenge I…
first acknowledge how I feel about it, and talk it through where applicable with my mentor or mastermind group.
My greatest fear is…
not living on purpose.
The most courageous thing I've ever done is…
publicly speak about the old secrets, that were once kept in the shadows.
If I could go back in time to when I was 20 I would tell myself…
that your story is there to serve you, speak your truth!
I believe…
you are the greatest expert on you. Seek answers inside of yourself.
The biggest lesson I have ever learned is…
let your heart be your compass.
My favourite business tool or resource is…
my mastermind group.
My favourite quote is…
It's an equal tie between:
"Our deepest fear is not that we are inadequate. Our deepest fear is that we are powerful beyond measure."
– Marianne Williamson
and
"The greatest glory in living lies not in never falling, but in rising every time we fall."
– Nelson Mandela
---