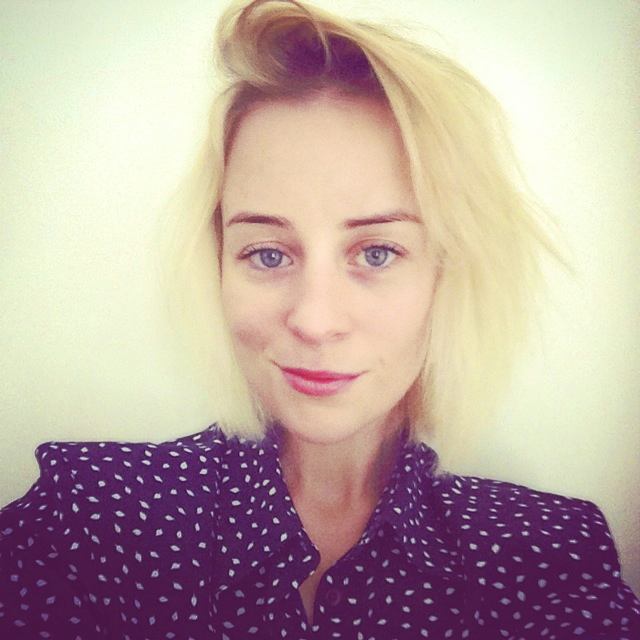 When Jamie couldn't find many options for organic, vegan places to eat, she created one – ORAWGI – a charming cafe in Brisbane, Australia. Read how she did it below…
Jamie Louise // ORAWGI // Hospitality and Wellness // Australia // 20s
---
WHAT MOTIVATED & INSPIRED YOU TO START YOUR BUSINESS?
Moving from Melbourne to Brisbane in late 2011, I found myself very frustrated with the lack of organic gluten-free and raw vegan food on offer in Brisbane. I grew tired of complaining and decided to take the words from my favourite quote and "be the change I wish to see in the world" and put them into action. I knew that my experience must be shared with others and the food I loved to make in my own home was nowhere to be seen in restaurants or cafes around Brisbane.
TELL US ABOUT YOUR BUSINESS…
ORAWGI is an acronym for 'Organic Raw low GI' and it initially started out as a staff cafe inside my fiancés solar power company in Woolloongabba, Brisbane. Within a few weeks, we had public pouring in once they found out we were here. ORAWGI offers gluten free, organic, raw and vegan cuisine. We have just completed the fit out for a second cafe on the North side of Brisbane and are moving into a commercial kitchen space this week to keep up with the demand we have for catering, meal plans and we have also started to develop our own range of raw gluten free and certified organic products that will be on sale at our cafes and health food stores across Australia.
WHAT WERE THE FIRST FEW STEPS YOU TOOK TO GET YOUR BUSINESS UP AND RUNNING?
I am a big believer in authentic experiences. I travelled to both Bali and California to gain raw food chef certifications in the lead up to opening and expanding ORAWGI. I travelled the world to visit raw, vegan and interesting food businesses to see who was doing what and to build my idea of what I wanted ORAWGI to be. This is still a concept that is growing daily. I was lucky enough to be given a great opportunity to start the business within the safety of BioSolar which gave me an instant customer base.
WHAT HAS BEEN THE MOST EFFECTIVE WAY OF RAISING AWARENESS OF YOUR BUSINESS AND GETTING NEW CUSTOMERS?
Social media and word of mouth have been the biggest driving force behind the growth of our business. We have also been really lucky to have so many wonderful publications, bloggers and educators introducing us to their networks and readers.
WHAT HAVE BEEN YOUR BIGGEST CHALLENGES SO FAR WITH RUNNING YOUR BUSINESS?
Growth. Demand. Overheads. Personalities.
As the business grows we are being challenged to continuously meet the demand of a growing customer base, some new and so many regulars. My presence is not as hands-on in the day to day running of the business at the moment as I am wearing so many caps, which means I am doing a lot in the background. I can sometimes feel a disconnect from my customers and their experience but iI have a great team that work really hard to assist with growth and are inspired and creative.
Managing a team of very creative and strong personalities has been a steep learning curve for me but it's about understanding what is the driving force and offer incentives that motivate and show I appreciate their contribution. I really am so lucky to have such a dynamic and committed team.
Being an organic cafe means our food costs can sometimes be more than 3 times the price of what most food business are paying. It is our passion and our core values to serve the safest and healthiest food we possibly can, so it's not an option to serve anything other then organic and spray-free foods. The challenge here is that, although rare. we have came up against criticism from customers about our pricing, however its all a part of the education process of what we do – and we love being able to educate and have a wealth of knowledge between us and really just want to support local farmers who are doing something amazing for the earth and for our health.
WHAT DO YOU LOVE ABOUT RUNNING YOUR OWN BUSINESS?
Every single day I wake up knowing that there is something out there that I have created that is creating positive change in the world. It makes people feel good and that makes me so happy. It may just be a cafe right now, but it's the only one like it and every day I get to build my dream and improve on the day before. Its my purpose.
DO YOU HAVE A BUSINESS PHILOSOPHY?
If it doesn't feel right, it's not. Be courteous and elegant even in the face of criticism and stress. Look after your health. Always do the numbers and partner with people who you know can support you through any situation.
When I face a big challenge I…
breathe and remember that it is only temporary. Whatever happens, I will be ok. So I try to enjoy the process.
If I could go back in time to when I was 20 I would tell myself…
You're wild, but wonderful. Stop doubting yourself, you got this.
I believe…
nourishing your body with good food is the highest form of self love.
My favourite quote is…
"Be the change you wish to see in the world."
---