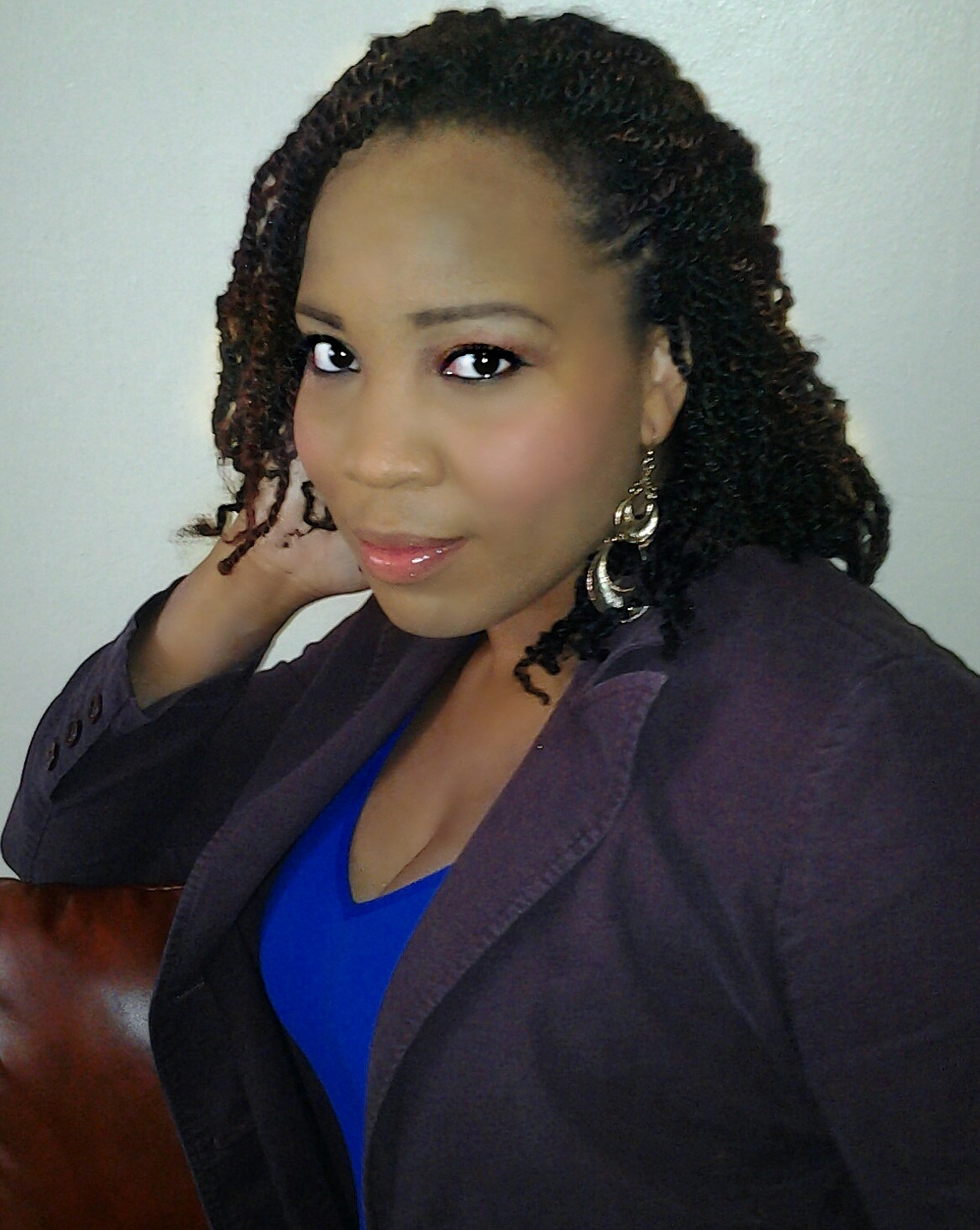 Learning how to build a brand and a blog gave Nicole the tools to reinvent her life while she was confined to her hospital bed during a high risk pregnancy. Through her business, she helps women who are looking for a makeover for their own life, career, or business. Most of all, Nicole enjoys the freedom to be a stay at home mom for her daughters while building a successful lifestyle brand.
Nicole Williams // NicoleWilliamsPR.com // Beauty, Fashion & Lifestyle // USA //30s
---
WHAT MOTIVATED & INSPIRED YOU TO START YOUR BUSINESS?
I am originally from the island of Jamaica, where my major in high school was clothing and textiles. I graduated at the age of 16 but wasn't yet sure what I wanted to do, so naturally I did my hustle sewing for people in my community. When I later arrived in the US, I enrolled in college and quickly got myself a job to pay for school, while I developed a side hustle. I just didn't know where it would lead me. Fast forward to 2012, I was pregnant with my now 18 month old daughter and confined to a hospital bed due to my pregnancy being high-risk. So with nothing else to do, I started reinventing my life and personal brand – I started soaking up everything that would help me build a successful brand like a sponge, while speaking my truth through my blog which would become an integral part of my business.
TELL US ABOUT YOUR BUSINESS…
I like to call myself a lifestyle entrepreneur who styles lives. I am a lifestyle concierge providing image consulting, PR & marketing, event and wedding planning, and consulting services. I am also the beauty, fashion and lifestyle blogger behind Nicole's Lifestyle Lounge. My services are geared towards highly-motivated women like myself who love lifestyle and are seeking more meaning and purpose to makeover their, life, career and or business.
WHAT WERE THE FIRST FEW STEPS YOU TOOK TO GET YOUR BUSINESS UP AND RUNNING?
Honestly, to get my business up and running, the first thing I can remember doing was just getting out there and doing it. I was just figuring it out as I went along. I learnt how to get the basics done and just went full force ahead and never looked back.
WHAT HAS BEEN THE MOST EFFECTIVE WAY OF RAISING AWARENESS OF YOUR BUSINESS AND GETTING NEW CUSTOMERS?
The most effective way to create awareness for my business has been via on and offline networking. I am fortunate enough to do something I love and get paid for it, so I share it with everyone I meet. I am a firm believer in being proactive… ask and you shall receive. I also build and nurture strategic alliances that will in turn become ambassadors of my brand and services.
WHAT HAVE BEEN YOUR BIGGEST CHALLENGES SO FAR WITH RUNNING YOUR BUSINESS?
My biggest challenge so far is being a solopreneur wearing many hats.  I started out by myself, then I formed a partnership which didn't work out; which left me right where I started.
HOW DID YOU OVERCOME THESE CHALLENGES?
To overcome this challenge, I made the decision to take on a virtual assistant who I now delegate tasks to. I've also been working with an event planning intern, as well as building more strategic partnerships. Now I  have the ability to service more clients and focus on the cash cow tasks.
WHAT DO YOU LOVE ABOUT RUNNING YOUR OWN BUSINESS?
Running my own business gives me the ability to be there for my daughters. I get to be a SAHM and WAHM to my girls without abandoning my own career aspirations, but instead it became the fuel that my brand thrives on.
WHAT ADVICE WOULD YOU GIVE TO OTHER ENTREPRENEURS?
I would like to say to all the aspiring entrepreneurs, momtrepreneurs, and solopreneurs, believe in yourself, keep your dreams in front of you at all times and remember…success is always under construction!
HOW DO YOU KEEP MOTIVATED THROUGH DIFFICULT TIMES?
Everyone has their ups and downs and I'm no different. When times get difficult, I tend to work harder, however I keep fuelled by surrounding myself with people who pull me closer to my goals. I have a handful of women who are accomplished in their own right, and whom I can go to for counsel on everything personal to business.
DO YOU HAVE A BUSINESS PHILOSOPHY?
Be intentional in all that you do.
When I face a big challenge I…
I always go with my instincts.
My greatest fear is…
failure.
The most courageous thing I've ever done is…
stand in my convictions and followed my passion.
If I could go back in time to when I was 20 I would tell myself…
maximize every opportunity.
I believe…
success is always under construction.
The biggest lesson I have ever learned is…
if I'm pleasing everyone around me, then there is no room to please myself.
My favourite business tool or resource is…
Evernote, Hootsuite, and, more importantly, my blog.
My favourite quote is…
"Build the brand first and the success will follow."
---