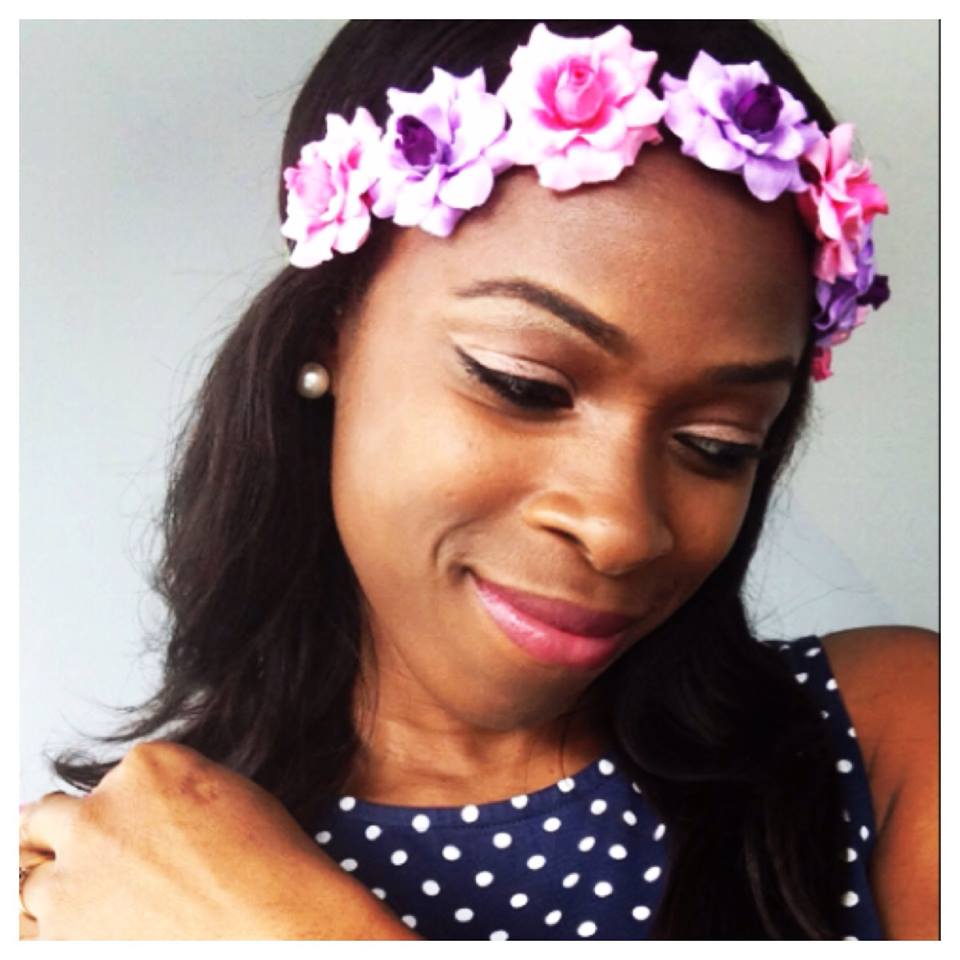 Tola decided to become a full-fledged jewelry designer after 4 years of feeling unfulfilled at her job. She took one step at a time, cutting down her hours at her job from full-time to part-time so that she could work on her business and fund it with her own money. Read how she did it below…
Tola Awolesi // Taro Collection // Fashion/Jewelry // UK // 20s
---
WHAT MOTIVATED & INSPIRED YOU TO START YOUR BUSINESS?
After graduation from the university, I could not find a job on time. I became bored and I wanted to keep myself busy. I have always made jewelry at a younger age, so I started making jewelry for friends and family to keep me busy while looking for a job.
Along the process I eventually got a Job, but after four years of working, I began to feel that my job was not fulfilling. I was only doing it for the money and not the passion. Support from some friends and family and an abundance of positive responses to my jewelry pieces I had already made for them helped me decide that it was time to take the leap and become a jewelry designer.
I decided to follow my heart in a field I was internally drawn to. I changed my job from full-time to per time so that I can start my business Taro Collection and also get some money from the job to fund it.
TELL US ABOUT YOUR BUSINESS…
The name of my business is www.shoptarocollection.com.  It's a jewelry and fashion line for women. Our aim is to provide affordable fashion jewelry items, with something to appeal to every customer's sense of style and budget. Our products are meant to accent who you are.
WHAT WERE THE FIRST FEW STEPS YOU TOOK TO GET YOUR BUSINESS UP AND RUNNING?
I got a job. I needed the money to start. I don't like borrowing money. I prefer to use my own money.
WHAT HAS BEEN THE MOST EFFECTIVE WAY OF RAISING AWARENESS OF YOUR BUSINESS AND GETTING NEW CUSTOMERS?
I raise awareness by promoting my products on social networking sites such as Instagram, Facebook, twitter, and my blog. I also wear my products.
WHAT HAVE BEEN YOUR BIGGEST CHALLENGES SO FAR WITH RUNNING YOUR BUSINESS?
My biggest challenge has been marketing my products and funding my business.
HOW DID YOU OVERCOME THESE CHALLENGES?
I had to work full time for a while to get some money to fund my business. I do not like the idea of borrowing money, I had a budget and I worked with that. For the marketing, I was not very confident when I first started my business but with the help of various workshops that I attended, I was able to overcome the fear of marketing my products.
WHAT DO YOU LOVE ABOUT RUNNING YOUR OWN BUSINESS?
The passion – I enjoy what I do. The more I designed my products, the more it felt like the right thing for me to be doing.
I believe that following my dreams helps me connect to the world, bring to the world and inspire women. I create jewelry to be worn as an expression of one's authenticity. I want women who wear my products to have the same wholeness and self-expression.
WHAT ADVICE WOULD YOU GIVE TO OTHER ENTREPRENEURS?
Being a business owner can be very, very challenging. It can be a lonely path.  Have a mentor or make friends with other business owners, join an entrepreneurial support group. Every business needs some amount of outside support, and the best way to fill the void is by making new friends who believe in your same ideals and share similar goals.
HOW DO YOU KEEP MOTIVATED THROUGH DIFFICULT TIMES?
I read lots of positive quotes and ask for business advice from experts. Being positive, believing in yourself and being happy is very important to function as an individual and a business owner.
DO YOU HAVE A BUSINESS PHILOSOPHY?
"You can't do today's job with yesterday's methods and be in business tomorrow."
When I face a big challenge I…
have a positive mindset to tackle the problem.
My greatest fear is…
failing.
The most courageous thing I've ever done is…
public speaking.
If I could go back in time to when I was 20 I would tell myself…
to not give up and be positive.
I believe…
the sky is the limit.
The biggest lesson I have ever learned is…
never give up because for the period of time that you gave up, you could have learnt something.
My favourite business tool or resource is…
Linkedin, Haro, Mailchimp, and Google Analytics.
My favourite quote is…
"If you don't like something, change it; if you can't change it, change your attitude." – Maya Angelou
---