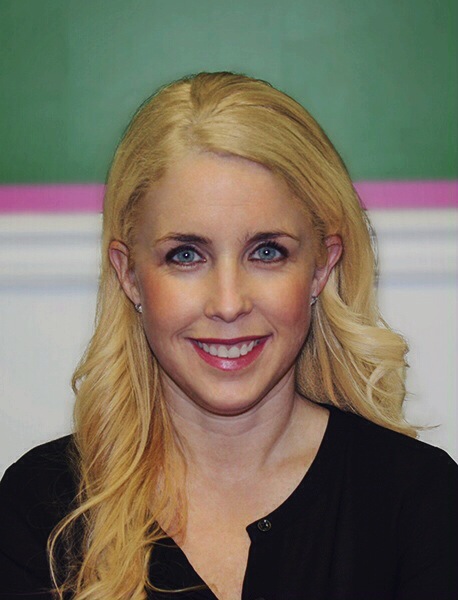 Allison noticed that women were being left behind when it came to having options for stylish golf clothing. So she started a business that is now successfully filling that need and more. Read how she did it below…
Allison Dorst // Pinks and Greens // Retail // USA // 30s
---
WHAT MOTIVATED & INSPIRED YOU TO START YOUR BUSINESS?
I started Pinks and Greens because I was growing frustrated with my inability to find stylish golf clothing. Men always seemed to have plenty of options, from the big-box stores to pro-shops and even online; yet, women seemed to be left behind. Seeing this gap in the industry, I jumped at the opportunity to create a business that would fill the gap and change the sports apparel game.
TELL US ABOUT YOUR BUSINESS…
Pinks and Greens, (www.pinksandgreens.com), is an online retailer of stylish women's sports and activewear for Golf, Tennis and Fitness.  We carry over 100 designer brands and combine department store convenience with a boutique experience.   We are transforming the industry because we speak to the average American woman – not the tiny size zero, 20-something exercise fiend who is hyper fit.  We offer women, of every shape, size and age, high quality, fashionable apparel paired with excellent customer service. We believe that all women should be able to play well and look even better.
WHAT WERE THE FIRST FEW STEPS YOU TOOK TO GET YOUR BUSINESS UP AND RUNNING?       
I made sure to research all of my potential competitors because I wanted to confirm that the void I saw in the industry was actually there.  Once I confirmed this, I researched all vendors in the industry to see what kind of product offerings already existed and whether I could curate a site that would deliver on my mission.  It's easy to have a "great" idea but you have to make sure you do the research to identify both the opportunities AND the challenges.  This is something we continue to do and is a major factor that I point to in our success.
WHAT HAS BEEN THE MOST EFFECTIVE WAY OF RAISING AWARENESS OF YOUR BUSINESS AND GETTING NEW CUSTOMERS?   
From the start, our word of mouth has been amazing.  I think that is largely because we offer a solution to a problem that many women share and because we do so in an enjoyable and positive way.  We work hard to create an environment both online and in our company that is not intimidating and is inclusive.  We know that once someone discovers us, they stick around so our biggest goal for the coming year is to grow our brand awareness.  Right now, one of our most effective tools is social media, especially Pinterest; however we do a good job of doing some small targeted acquisition campaigns via SEM and Facebook advertising.  Lastly, we've been doing some local pop-ups with a fitness partner that are great for awareness but not entirely scalable.
WHAT HAVE BEEN YOUR BIGGEST CHALLENGES SO FAR WITH RUNNING YOUR BUSINESS?        
Far and away, the biggest challenge I have is that there isn't enough time in the day or people to do things.  As a start-up, we have to stay lean and nimble, which is a huge advantage at the same time as it is a challenge.  There are only 24 hours in a day and there is never enough time to get everything done.
HOW DID YOU OVERCOME THESE CHALLENGES?       
The key is to be very organized with your tasks and prioritize them every morning so that you can be as efficient as possible.  Things change quickly so re-evaluating your list every morning ensures that as little as possible slips through the cracks.  Learning to accept that not everything on my daily list will get done has definitely been my biggest struggle.
WHAT DO YOU LOVE ABOUT RUNNING YOUR OWN BUSINESS?
I love that I am building something that I can see grow every day.  There is progress every day, week, month and quarter and when I have time to think about it (which isn't as often as I like) I am often amazed to see how much has changed looking back.  When I started this business, I never envisioned it would grow to where we are now and coming to understanding it's true potential going forward has been an amazing realization.  I would also say that the nature of the business is learning something new every day and that means that you are always engaged and growing as a person.
WHAT ADVICE WOULD YOU GIVE TO OTHER ENTREPRENEURS?
My number one piece of advice would be to do a lot a research.  Learn about the industry that you want to go into and talk to as many people as you can find who work in that industry. It's important to talk about the industry as a whole and all of the pros of starting a business in it, but it is just as, if not more, important to talk about the negative aspects. Ask industry veterans what keeps them up at night, what were some of their setbacks early on and what advice they would give to get through tough moments. It is so important to ask these tough questions because the more you know before going into an industry, the better prepared you will be in your business.
HOW DO YOU KEEP MOTIVATED THROUGH DIFFICULT TIMES?  
I use my long term goal – to build a unique shopping experience for women, I want it to be a premier one-stop shop for women's active apparel – to stay motivated. By keeping my eyes on the end goal, I am able to overcome any challenge I encounter.
DO YOU HAVE A BUSINESS PHILOSOPHY?
Outwork the competition. Anything can be done with hard work.
When I face a big challenge I…
work even harder to tackle it.
My greatest fear is…
jumping out of an airplane.
The most courageous thing I've ever done is…
starting Pinks and Greens with a two month old baby.
If I could go back in time to when I was 20 I would tell myself…
listen to your gut.
I believe…
every day you should learn 10 new things.
The biggest lesson I have ever learned is…
always involve SEO experts when redesigning your website.
My favourite business tool or resource is…
any analytics or data tool like Google Analytics or Tableau.
My favourite quote is…
"Luck is when preparation meets opportunity."
---