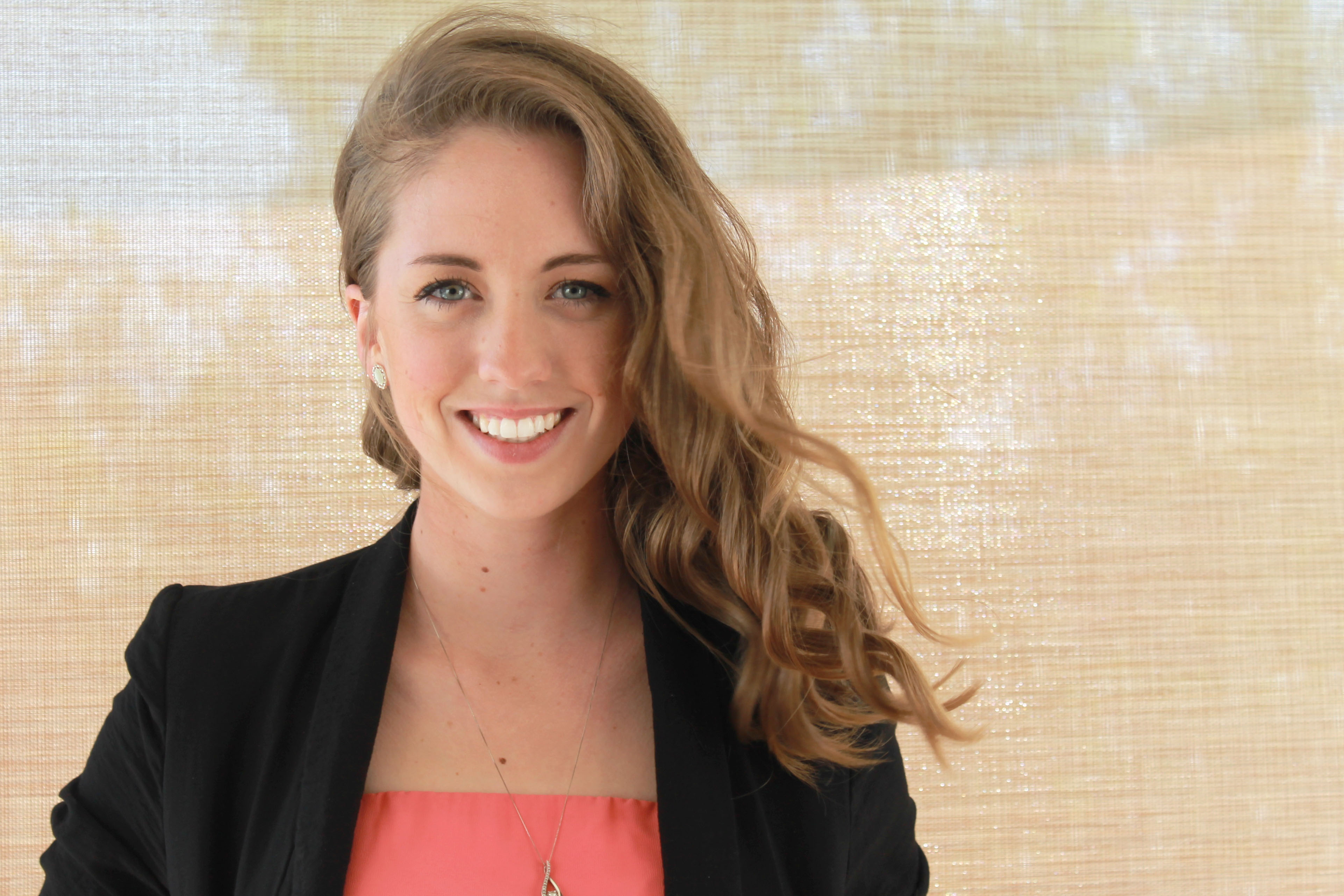 Becky started her business to help bloggers and entrepreneurs learn how to design like professionals…because "bootstrapping doesn't have to be ugly!" Read how she did it below…
Becky Kinkead // DIY Design // Graphic & Web Design // United States // 20s
---
WHAT MOTIVATED & INSPIRED YOU TO START YOUR BUSINESS?    
As a freelance graphic & web designer, most of my clients have been agencies and mid-sized companies. I also frequently receive requests from women asking me to help guide them in setting up their blog, portfolio or business sites. When I started out in my own career, I wished there was a map to help me figure it all out – there's so many components to building a successful brand & website!
As more and more women are finding freedom through their online endeavors, I want to create a workshop that helps women embrace design & technology. This workshop enables them to advance their careers, their businesses and themselves. I've realized my passion is to help ambitious women create & build their online businesses. This workshop will give them the necessary skills to do just that.
TELL US ABOUT YOUR BUSINESS…
DIY Design offers a self-paced workshop that takes you from A to Z through the branding and web design process. Women learn how to professionally design their own logo, graphics and a WordPress. Bootstrapping doesn't have to be ugly!!
WHAT WERE THE FIRST FEW STEPS YOU TOOK TO GET YOUR BUSINESS UP AND RUNNING?
I reached out to people. I asked them if they felt there was a need for and what they needed help with the most when it came to design, marketing and WordPress. When starting out, it's so important to position yourself as a leader and expert in the industry. I quickly designed my logo and website. Then, I committed myself to building a quality email list as fast as possible. I spend a lot of time in Facebook groups and forums just offering tips and advice when someone ran into a techie prob or needed constructive feedback on whatever they were working on.
WHAT HAS BEEN THE MOST EFFECTIVE WAY OF RAISING AWARENESS OF YOUR BUSINESS AND GETTING NEW CUSTOMERS?
Facebook groups and Twitter – for sure!
WHAT HAVE YOUR BIGGEST CHALLENGES SO FAR WITH RUNNING YOUR BUSINESS?
Sometimes I'm afraid no one takes me seriously because I'm in my early 20's. There's also a lot of workshops out there, competition can be intimidating!
HOW DID YOU OVERCOME THESE CHALLENGES?
With the age thing, I remind myself that I have the portfolio and skill set to set me apart from the competition. I really bank on testimonials and the "show don't tell" philosophy. I work hard to create content that proves my expertise and offer advice that women can take action on. As for competition, I just stay focused on my goals and know that I will attract the right clientele to match my business.
WHAT DO YOU LOVE ABOUT RUNNING YOUR OWN BUSINESS?
I love trying out new marketing techniques and if it doesn't work, I pivot. I love having the final say (because I'm not bossy, I'm the boss!). I also get to wake up without an alarm, which is the bomb.
WHAT ADVICE WOULD YOU GIVE TO OTHER ENTREPRENEURS?
You need people who support you both IRL (in real life) and in the online world. When it comes to real life, having someone who believes you can do it can mean everything (even if they have no idea what what you're talking about half the time!). As for the online world, it really amazes me how small it actually is. Location doesn't matter. Some of my strongest support comes from connections on the other side of the world. Online entrepreneurs understand each other. They are often your biggest cheering squad.
And one more thing, always trust your gut!!
HOW DO YOU KEEP MOTIVATED THROUGH DIFFICULT TIMES?
Whenever I'm doubting myself or hit a bump in the road, I just step away from the computer for a few hours and turn off all notifications. It does wonders to clear your mind!
DO YOU HAVE A BUSINESS PHILOSOPHY?
Sell wholeheartedly. If you believe in what you're creating for people (and create with them in mind), it's much easier to stick out the tough times and thrive in the good times. Aim to shock and awe your customers at every turn.
When I face a big challenge I…
make a list and take it one step at a time.
My greatest fear is…
missing out! (#FOMO)
The most courageous thing I've ever done is…
quit my job and take a chance on myself.
If I could go back in time to when I was 20 I would tell myself…
stop worrying about the terrible economy, everything will be ALL good.
I believe…
this is the best time to be chasing dreams. The whole world is at our fingertips!
The biggest lesson I have ever learned is…
I used to think I had it all together and just needed someone to "discover" what I'm offering. It wasn't until I realized that you have to put yourself out there and take a chance on yourself. YOU are your biggest fan.
My favourite business tool or resource is…
Google Docs & Google Calendar for staying organized. Also, I set timers while doing anything. It helps me stay focused & keeps me from wandering over to Facebook too much!
My favourite quote is…
Never let your fear decide your fate. – AWOLNation
---