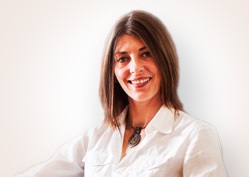 Nelize found so much joy in guiding students and graduates to success in the working world that she went on to create Shift4ward – a career lifestyle platform for young professionals. Read how she did it below…
Nelize Ernst // Shift4ward Digital // Education & Training // South Africa // 30s
---
WHAT MOTIVATED & INSPIRED YOU TO START YOUR BUSINESS?
While working in the recruitment industry a few years ago, I met hundreds of students, graduates and young professionals with great potential but they were not yet properly equipped for the working world to market and sell their personal brand of skills, knowledge, behavior, and relevant work experience.  I found myself spending more and more time coaching and preparing them for job interviews and enjoyed it so much that I decided to make a go for it on my own.
TELL US ABOUT YOUR BUSINESS…
Shift4Ward is a career lifestyle platform for Ambitious Young Professionals immersed in career growth, skills development, business and entrepreneurship.
WHAT WERE THE FIRST FEW STEPS YOU TOOK TO GET YOUR BUSINESS UP AND RUNNING?
I started off by writing a training program that helps the youth prepare for the job market and teamed up with a local college where I did a pilot project with the third year students over a couple of weeks.  It just grew from there and I ended up doing face to face training with thousands of students at various colleges across the Western Cape (South Africa).
WHAT HAS BEEN THE MOST EFFECTIVE WAY OF RAISING AWARENESS OF YOUR BUSINESS AND GETTING NEW CUSTOMERS?
Social media has been effective – such as LinkedIn, Twitter, and Facebook.  I will also be visiting colleges on a roadshow to inform students and support officers about the platform.
WHAT HAVE BEEN YOUR BIGGEST CHALLENGES SO FAR WITH RUNNING YOUR BUSINESS?
Since the training went well, I wanted to reach as many students, graduates and young professionals as possible and decided to transform the in-class training into an online platform while also launching a youth digital publication called 4ward! Magazine. Things got really difficult then as I had to learn how to do everything online and run a digital magazine.
HOW DID YOU OVERCOME THESE CHALLENGES?
I spent the first few months just asking loads of questions and learning as much as I possibly could. I was terrified of making mistakes but also knew it's the best way to learn. Having a great team of people to work with and support each other also makes a massive difference.
WHAT DO YOU LOVE ABOUT RUNNING YOUR OWN BUSINESS?
I love the fact that my day is so diverse.  I love being creative and brainstorming new projects! Also, I love figuring a way through the challenges that comes with running a business.
WHAT ADVICE WOULD YOU GIVE TO OTHER ENTREPRENEURS?
Follow your gut feeling.  Seriously, that is the best advice I can give any entrepreneur.  Don't be scared to make mistakes.  Do what scares or challenges you the most – that is really where you will find the gold nuggets, when you push through that fear!
HOW DO YOU KEEP MOTVIATED THROUGH DIFFICULT TIMES?
I recharge by taking my wolf dog for a walk in the forest and also listening to podcasts from other entrepreneurs and business owners sharing their experiences. I read or listen to business audio books, join webinars etc. My next step is to find a mastermind group.
DO YOU HAVE A BUSINESS PHILOSOPHY?
Yes, in a quote from Einstein: "One should guard against preaching to young people success in the customary form as the main aim in life. The most important motive for work in school and in life is pleasure in work, pleasure in its result and the knowledge of the value of the result to the community."
When I face a big challenge I…
take a deep breath, assess the situation, and tackle it head on.
My greatest fear is…
to run out of ideas and not give value.
The most courageous thing I've ever done is…
a weekly talk show giving advice to young professionals on a local radio station.
If I could go back in time to when I was 20 I would tell myself…
your 30's are gonna rock!
I believe…
that everything and everyone has purpose.
The biggest lesson I have ever learned is…
to always trust myself.
My favourite business tool or resource is…
LinkedIn.
My favourite quote is…
"Opportunities? They are all around us… There is power lying latent everywhere waiting for the observant eye to discover it."
– Orison Swett Marden
---