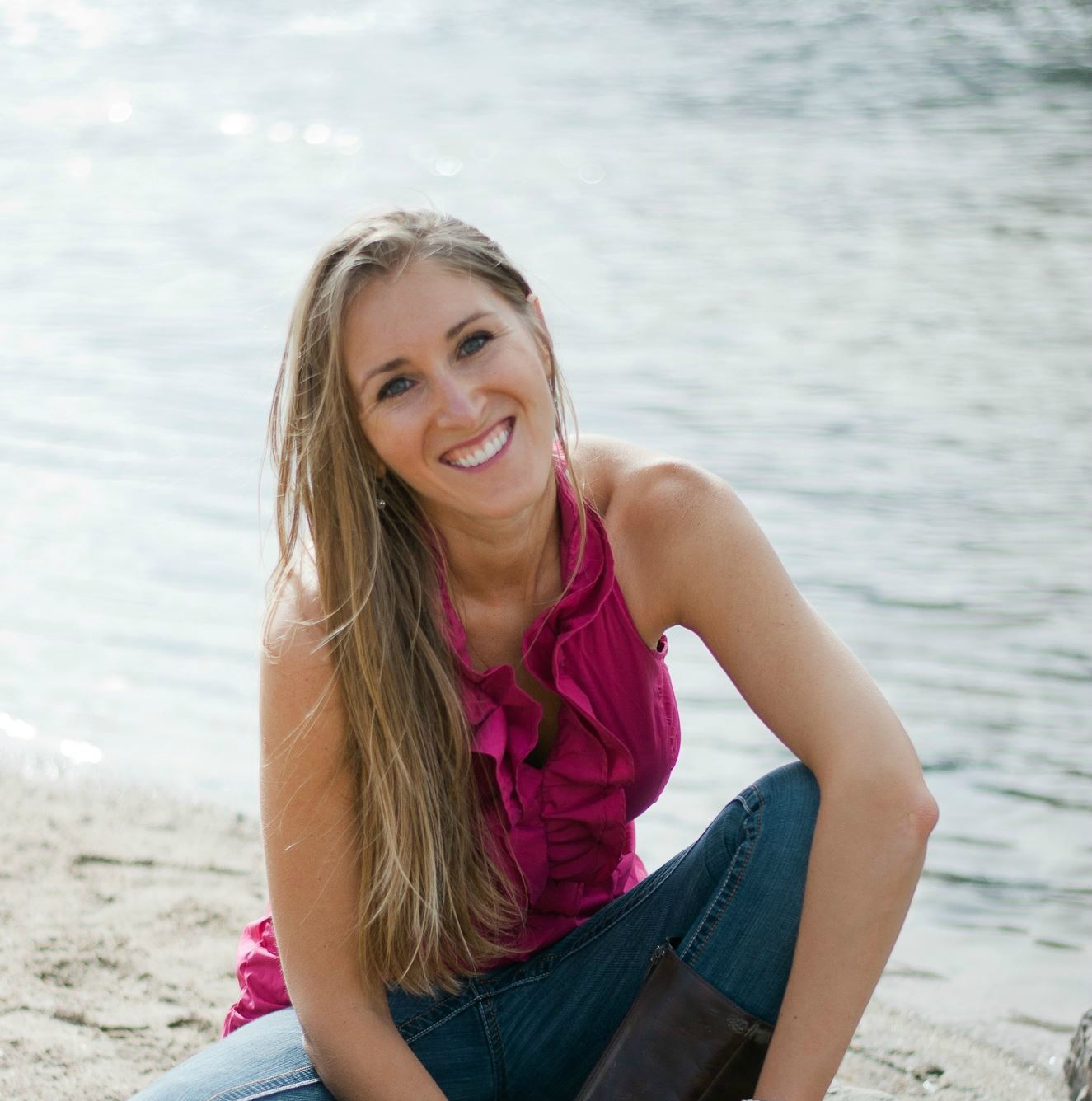 Stephanie is passionate about helping women achieve their health goals, starting right in their kitchen. She started out with a website, then self-published a cookbook, and her business continues to grow and evolve. Read how she did it below…
Stephanie Weeks // Our Wellness Revolution // Building A Lifestyle // USA // 30s
---
WHAT MOTIVATED & INSPIRED YOU TO START YOUR BUSINESS?
I wanted to help women feel like Heidi Klum strutting down the runway in New York City.  Confident. Empowered. Healthy. Beautiful in their skin.
TELL US ABOUT YOUR BUSINESS…
OurWellnessRevolution.com began as platform to share my passion for helping others achieve their health goals, starting in the kitchen. This one step sparked my self-published cookbook Skinny Girls Don't Diet: Living Well Is a Lifestyle. The business has been evolving from there and new aspects are coming soon.
WHAT WERE THE FIRST FEW STEPS YOU TOOK TO GET YOUR BUSINESS UP AND RUNNING?
Having a web presence is a must; there is a global community that is looking for the services we provide. I learned how to navigate WordPress and built a site to feature the vision I have. Finding strategic partnerships was the next thing I knew could catapult the business. We always want to focus on creating win, win situations.
WHAT HAS BEEN THE MOST EFFECITVE WAY OF RAISING AWARENESS OF YOUR BUSINESS AND GETTING NEW CUSTOMERS?
I've traveled the globe extensively visiting over 80 countries and counting. My goal is to build an international community focused on empowering entrepreneurial women. Everywhere I go, people ask what I do in casual conversation and I tell them, further building the brand.
WHAT HAVE BEEN YOUR BIGGEST CHALLENGES SO FAR WITH RUNNING YOUR BUSINESS?
It's the common tread among business owners, staying ahead of the game, what is next and managing all the intricate pieces of keeping a business running smoothly.
HOW DID YOU OVERCOME THESE CHALLENGES?
Taking a break, self-care is huge and can work miracles. Going for a walk, going out with a friend or reading can instantly revitalize the soul and put us back on track to conquer the tasks ahead of us.
WHAT DO YOU LOVE ABOUT RUNNING YOUR OWN BUSINESS?
The true freedom I have been given in the last 5 years. Money doesn't buy you happiness, however it does buy you time, time buys you freedom and freedom brings happiness. Life is really all about finding and doing what makes us happy while helping others.
WHAT ADVICE WOULD YOU GIVE TO OTHER ENTREPRENEURS?
Get control of your thoughts and the fears that may be influencing your life. Embrace love and the endless possibilities you can experience. Today's reality is simply a mirror of yesterday's thinking. You have the ability at any moment to create a new reality and perspective on life. Pursue your dreams; your inner passion is ready to bless you.
HOW DO YOU KEEP MOTIVATED THROUGH DIFFICULT TIMES?
Meditation, breath, work and plenty of fun.
DO YOU HAVE A BUSINESS PHILOSOPHY?
Living well is a lifestyle.
When I face a big challenge I…
listen to my intuition.
My greatest fear is…
I do not believe in coming from a place of fear in life. If it's a fear – then maybe that I can't fit everything into one life time, but I'm sure going to try!
The most courageous thing I've ever done is…
stepped out on my own against the odds and followed my dream.
If I could go back in time to when I was 20 I would tell myself…
everything is going to work out perfectly, don't worry.
I believe…
anything is possible. We are stronger than we give ourselves credit for.
The biggest lesson I have ever learned is…
to live in the flow, be open.
My favourite business tool or resource is…
People – they tell us what they need, what's next and are a wealth of information if we listen.
My favourite quote is…
"Nothing is impossible; the word itself says I'm Possible."
– Aubrey Hepburn
---