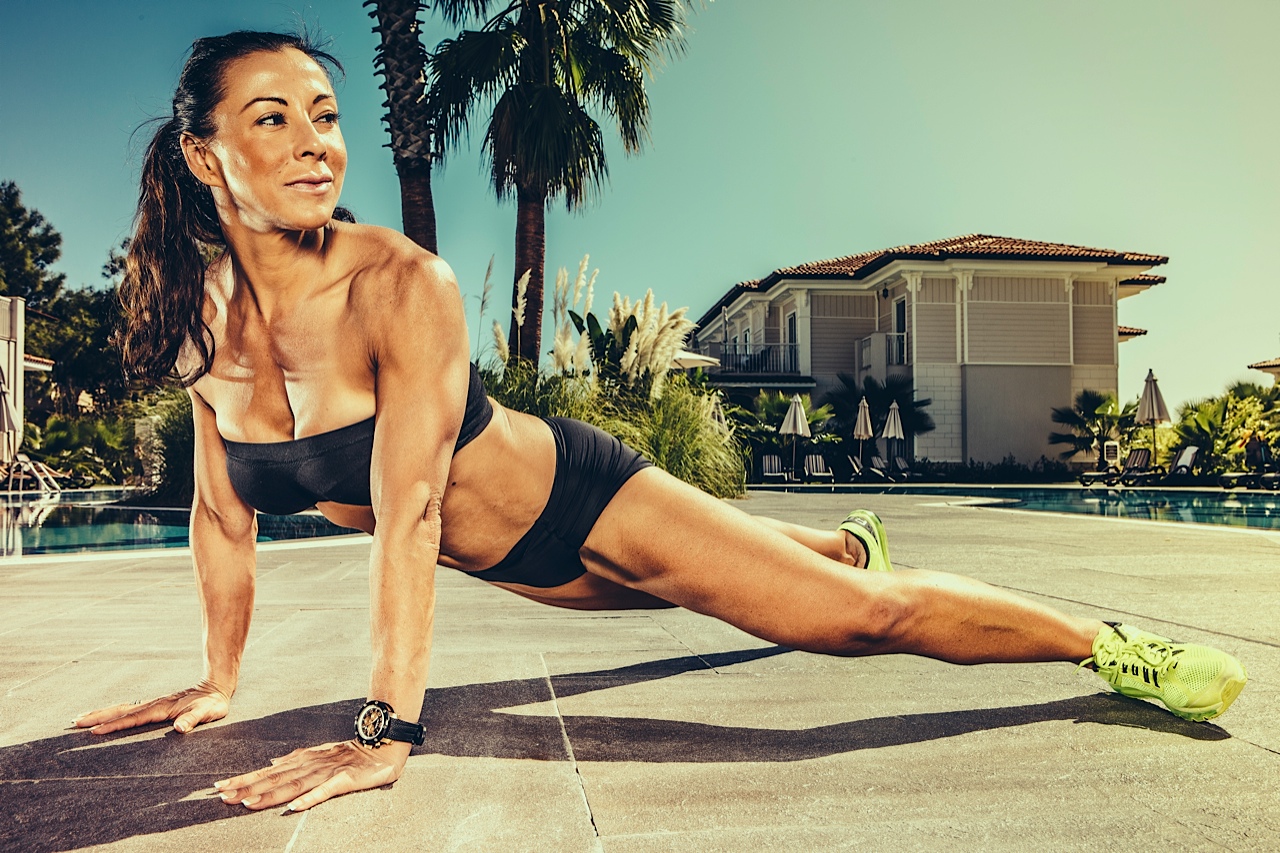 Rachel launched into the fitness profession at the age of 16. She started her own franchise and is building a fitness business that stands up to bigger companies – all with a focus on wholesome food, exercise, positive mindset, and rest. She faced a major obstacle when she almost lost her eyesight, but her story shows that anything can be figured out when you believe in yourself. Read how she did it below…
Rachel Holmes // UK // Kick Start Fat Loss // Health and Fitness
---
WHAT MOTIVATED & INSPIRED YOU TO START YOUR BUSINESS?
I've spent all of my life being an entrepreneur from the age of 16 when I first launched my fitness business with no fear and I just went for it and haven't stopped since. Until. Two years ago when I was threatened with blindness and I had to pull down my ENTIRE business and start again from scratch. At the time I was devastated, everything I'd ever worked for was about to come crashing down and for the first time in my life I felt out of control. The way it turned out though, it was the best thing that could ever have happened.
TELL US ABOUT YOUR BUSINESS…
I am now the founder of Kick Start Fat Loss – a new UK Diet, Fitness and Lifestyle Club which I have franchised out up and down the country and we have 55 centres. We are aiming to be the biggest in the country and challenge the more traditional slimming club with a new way of thinking and a new way of losing weight with NO DIET FOOD in sight, just using wholesome ingredients, exercise that works and a positive mindset and plenty of sleep too. This is the new business I built when my sight was threatened. Before that I had spent 25 years building up Choreographytogo and have 65,000 followers including fitness professionals and fitness fans. C2Go is a learning portal for instructors. I also have Fitness Pilates, Progressive Pilates Training Company and my own personal brand Rachel Holmes.
WHAT WERE THE FIRST FEW STEPS YOU TOOK TO GET YOUR BUSINESS UP AND RUNNING?
The changes had to be made rapidly as I went to the doctors with a headache and less than 24 hours later, I was having surgery for a detached retina. Then I had to have surgery on the other eye too. I built KSFL during my 6 week recovery period. See, even when in recuperation I cannot stop working. I am a born entrepreneur.
WHAT HAS BEEN THE MOST EFFECTIVE WAY OF RAISING AWARENESS OF YOUR BUSINESS AND GETTING NEW CUSTOMERS?
When I was 16, I just set up some fitness classes and went for it with NO fear. With the Kick Start Fat Loss, I had the time to plan – write the whole franchise model and then implement it. I spent years, and I mean years, on the road touring the UK doing workshops, training other fit pros, and talking at conventions. I was sponsored by Nike and Red Bull. I've worked with Kelly Holmes and Mel B. Doing all this groundwork is what has helped me shift gears when I became ill. Faced with the prospect of never being able to train again – or drive again – or losing my sight altogether, I had to come up with a new solution. I invited the Fitness Instructors on my list to work with me and build a new business – I sold KSFL using the franchise model and I love it. All the years of hard work have paid off because I know I have the best instructors in the business working with me
WHAT HAVE BEEN YOUR BIGGEST CHALLENGES SO FAR WITH RUNNING YOUR BUSINESS?
By far the biggest challenge was when my health suddenly deteriorated. I had no contingency plan for that and as a single woman it was tough, there was no back up I could call on. It was the first time in my life I felt vulnerable and scared. It made me review the whole way I do business and now I have systems in place and a whole back-up team on the ground.
HOW DID YOU OVERCOME THESE CHALLENGES?
I had to rely on my own resilience and come up with a back-up plan, plus, I have to say, some very good friends who gave me some sound business advice and lots of cuddles too. I am so fortunate in that I have made so many wonderful friends in the fitness industry and even though I didn't ask for help – they came through in abundance to help me. It was totally humbling.
WHAT DO YOU LOVE ABOUT RUNNING YOUR OWN BUSINESS?
Love love love the freedom it gives me. I often travel all over the world and can operate the business from anywhere with a wi-fi connection. I love the fact that we've taken on some big corporate giants and won. I love the fact that we are changing the way people view diets as much more than just food. There's a health and fitness revolution going on and we are pioneers. I love that.
WHAT ADVICE WOULD YOU GIVE TO OTHER ENTREPRENEURS?
Do your research carefully – hire the right people to help you – use mentors and believe in yourself.
HOW DO YOU KEEP MOTIVATED THROUGH DIFFICULT TIMES?
When times get tough, I dig deep and call on my inner strength. Since the threat to my eyesight, I have practiced daily meditation and I find that really helps me.  There are no difficult times really – just obstacles you have to overcome.
DO YOU HAVE A BUSINESS PHILOSOPHY?
Never give up.
When I face a big challenge I…
I research everything. I always do so much research before I do anything.
My greatest fear is…
Not reaching my full potential and inspiring others to do the same.
The most courageous thing I've ever done is…
Ditch toxic things, people, jobs, situations so much faster – YOU KNOW when things aren't right or aren't working. I'd wish I'd let them go faster and moved on.
If I could go back in time to when I was 20 I would tell myself…
Set up KSFL a business to rival the huge players.
I believe…
That you can build a business that truly makes a difference in the world, where you can serve and help people and be rewarded well because of the internet.
The biggest lesson I have ever learned is…
Everything can be figured out – you can learn how to do anything.
My favourite business tool or resource is…
The INTERNET.
My favourite quote is…
"Believe in yourself and anything is possible."
---