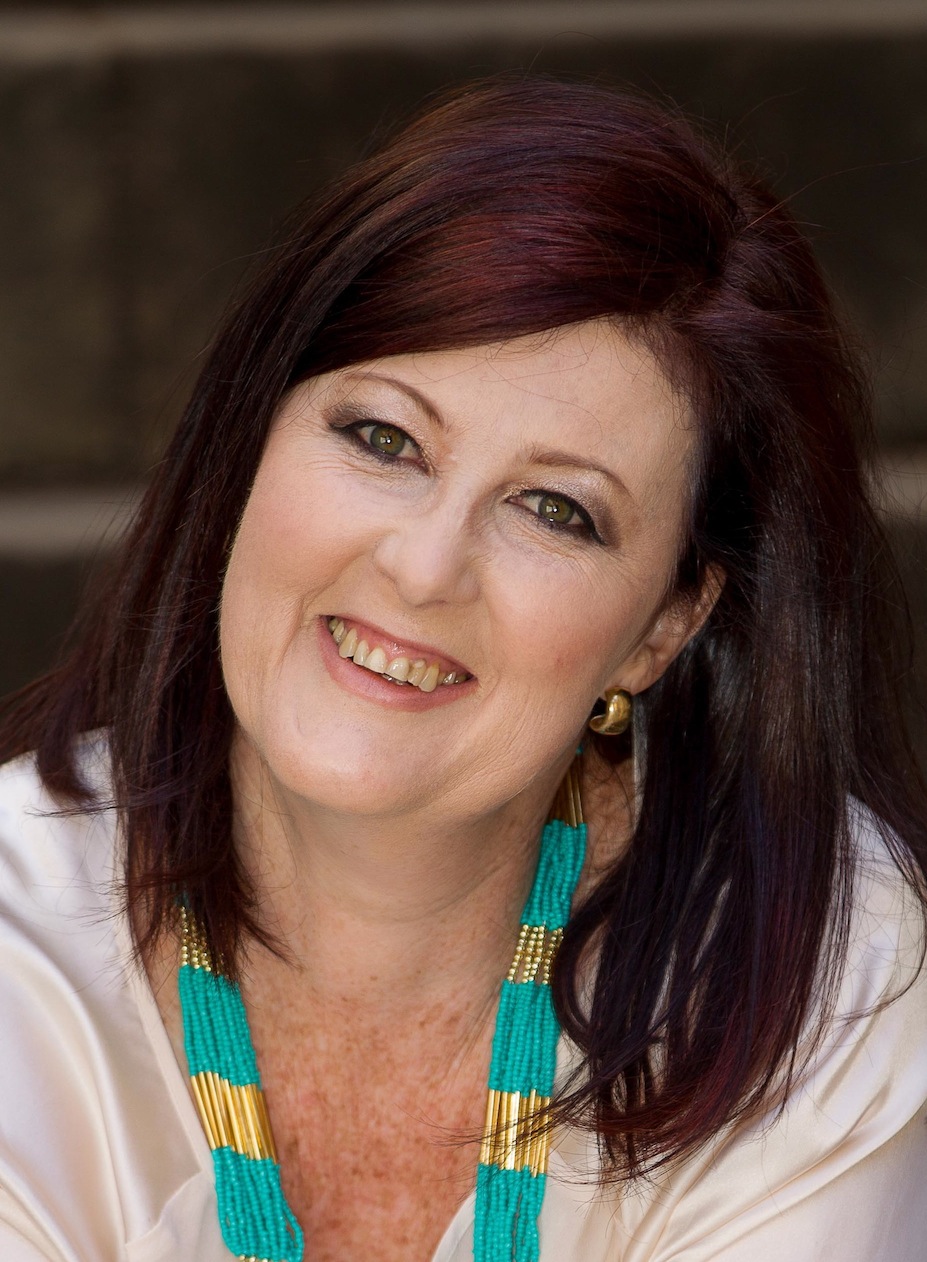 Brenda knew she couldn't put off her dream to become a life coach any longer and so she took a leap of faith and started her business to help women entrepreneurs harness their "inner brilliance." Read how she did it below…
Brenda Tsiaousis // EPI Australia Pty Ltd // Personal and Professional Development // Australia // 40s
---
WHAT MOTIVATE & INSPIRED YOU TO START YOUR BUSINESS?
You know that niggling little voice that pops up to remind you that you're not getting any younger, richer, sexier, that it's time to stop hiding and start living? Yeah, that one. :) I used to dream about becoming a motivational speaker, traveling the world and sharing big, bright ideas with everyone – inspiring, encouraging others to live their best lives, boldly and authentically. I had forgotten all about this, you know – the dream you pack away because it sounds silly or far-fetched and people who are close to you tell you it's a bad idea. Well, it was like that with me – life got in the way.
Five years ago, I moved with my family to Australia. I stayed home for the first year but coming from a Snr corporate position, I found being a stay at home mom quite challenging and needed to do something that stimulated me intellectually (hats off to mums who spend their time caring for their children – it's a big job). Needless to say, I woke up one morning feeling quite lost and out of touch with myself. I decided to enrol for a coaching program I found online – more for the need to learn more about myself and my purpose than for any other reason. In fact, it was a search for my own true identity (the one I lost working for corporate, haha). I loved it!!  Totally hooked, I returned home after the intake weekend to start my own business, conquer the world and share a message about hope, dreams and authenticity.
TELL US ABOUT YOUR BUSINESS…
I began my business 3 years ago as a life coach. This soon evolved and EPI Australia Pty Ltd t/as BrendaTsiaousis.com was registered to offer coaching, business coaching, mentoring, corporate training and speaking. I'm known as a Transformational Business Strategist, secretly I think of myself as "The Potentialist." I help female entrepreneurs harness their inner brilliance and communicate their value using social media and online marketing strategies to create a business and life they love and deserve. I do this through my coaching and mentoring programs.
WHAT WERE THE FIRST FEW STEPS YOU TOOK TO GET YOUR BUSINESS AND RUNNING?
I spent my first year soaking up and learning as much as I could about establishing a business online, techniques and online marketing strategies. I realised early on the importance of growing a business lies in the ability to engage with your audience and build a list. I purchased my first domain name and launched a very basic website. This later crashed and I lost all my data. BrendaTsiaousis.com was born and I launched a new site. I hired many mentors who guided me in various areas in the first few years and I invested heavily in my education and still do. I made sure that I purchased all the software programs I needed to leverage my time and to enable me to work on the things I am good at and enjoy doing. I also automated systems and outsourced certain activities like web development and design, graphic design, copy writing, editing etc. as soon as my budget allowed.
WHAT HAS BEEN THE MOST EFFECTIVE WAY OF RAISING AWARENESS OF YOUR BUSINESS AND GETTING NEW CUSTOMERS?
Networking, social media (Facebook especially), speaking, and word of mouth referrals. I love social media (I am a totally Facebook junkie) and if I don't watch my time, I could spend hours engaging with people in groups and on chat. That being said, it's a great way to get to know your ideal audience and add value to others before they purchase from you.
WHAT HAVE BEEN YOUR BIGGEST CHALLENGES SO FAR WITH RUNNING YOUR BUSINESS?
Ooh, there's a whole truck load full, but the biggest challenge I would say is moving beyond my own limitations (or perceived limitations) – you know, the voice in your head that says, "Are you sure?  Are you capable? This is too hard, perhaps your need to get a J.O.B." The second is overwhelm – oh yeah. Death by paralysis. Overwhelm can be quite crippling, cause procrastination and all sorts of stuff. There are a few others like feeling isolated as I work on my own, getting distracted – there are a lot of nice looking websites on the net and clicking a link can lead you quite easily from one thing to the next and the next and before you know it, 2 hours have gone by and nothing has been achieved. Aaargh. Sales – this was definitely a biggie for me, not so much anymore but initially I really struggled to ASK for the sale.
HOW DID YOU OVERCOME THESE CHALLENGES?
I don't think you ever overcome "the little voice in your head." I personally believe you just learn to manage it a lot better and you choose whether you want to believe that rubbish or not. I sat down one day and decided to identify my gaps. Doing this helped me see where I needed support and over the years, I engaged the services of many coaches to help me overcome some of these challenges i.e.:  mindset coaches, speaker coaches, sales coaches. For the sales bit, I  attended a 2 day event where we were forced to call 100 people on our list…this was SO, SO scary, but after the first 5 calls using the method taught during the 2 days (there was 40 of us in total), the room closed $152,000 in sales in 4 hours.. proof that the right strategy works. I also learnt that sales = self respect and instead of selling, see it as serving. As for the overwhelm, my suggestion is to break things into smaller chunks , stay off the internet during income producing hours and reduce your time chatting and comparing yourself to others on FB to a few minutes / hour a day.
WHAT DO YOU LOVE ABOUT RUNNING YOUR OWN BUSINESS?
Making a difference!! Supporting my clients in getting results and seeing the look of delight on their faces when they realise they've got it. I also love the freedom my business provides me. This is also one of the main reasons I chose to work for myself. But mostly, I love, love, love people. I think this ties back to me wanting to be an inspirational speaker. I just see so much potential in people. I been told I have an undying belief in human potential and have an innate ability to hone in on it.
WHAT ADVICE WOULD YOU GIVE TO OTHER ENTREPRENEURS?
Stay focused on your end goal. It's your dream. It's your God given divine purpose and it's up to you to deliver your gift to the world. Keep the momentum going – one step at a time. Don't be afraid to ASK for help. Acknowledge and express gratitude for even your small successes as these make way for bigger ones. And the last and probably the most important: Have faith – The Bible tells us that God "by his mighty power at work within us is able to do far more than we would ever dare to ask or even dream of — infinitely beyond our highest prayers, desires, thoughts, or hopes." (Ephesians 3:20 LB).
HOW DO YOU KEEP MOTIVATED THROUGH DIFFICULT TIMES?
Being anchored in my faith helps. I pray. I also read a lot or listen to music – this inspires me. I am also someone who is quite determined. I don't like to give up, so I might take a break for a while, but I keep focused on my goals, the reason (Why) I do what I do. I stay in motion, even if it is taking smaller steps, rather than give up. I just do little things that keep me moving forward.
DO YOU HAVE A BUSINESS PHILOSOPHY?
I've never really thought of it as a philosophy, but if I had to choose something I would say; Do unto others as you would have them do unto you – in other words treat people well, with love and respect. Stand for something: I stand for authenticity. I want you to feel connected and courageous with absolute clarity of purpose.  I want you to own your value and communicate it with confidence.
When I face a big challenge I…
keep on moving forward, even if it means taking smaller steps. I engage the services of a coach or mentor, dig down deep, put my nose down and forge forward.
My greatest fear is…
not fulfilling my dreams and life's purpose.
The most courageous thing I've ever done is…
leave behind everything I know and love to move 18000km with my beautiful family with only $3000 in my purse to start a new life in a different country.
If I could go back in time to when I was 20 I would tell myself…
Give yourself permission to Be You, Be Real, and Shine. Don't let others trample your dream – keep on believing.
I believe…
we all have choices. We can choose to accept things as they are or choose to change them.
The biggest lesson I have ever learned is…
my biggest mistakes are often my greatest lessons or regrets –  depending on how I choose to see them.
My favourite business tool or resource is…
My intense passion, Facebook and my website – the best place to engage and build long term amazing relationships.
My favourite quote is…
"Act as though it is impossible to fail."
– Anonymous
---