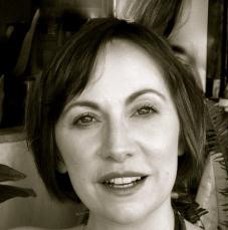 Choosing the entrepreneurial path has allowed Wendy to leave the corporate world and design a life of freedom in which her family can be her priority. By staying flexible and tenacious, Wendy has built a business that helps her clients achieve greatness by keeping things simple. Read how she did it below…
Wendy Carey Macartney // UK // Holtby Turner Ltd // Property and Construction // 30s
---
WHAT MOTIVATED & INSPIRED YOU TO START YOUR BUSINESS?
When I was at university, I set up a small business that did not make that much money, so I always knew that I would do it again more seriously. After the birth of my two children, I began to feel that there was something missing in my corporate life as I climbed the greasy pole to a senior role.  I peered over the edge of leadership and I did not like what I saw as there were too many processes and political games that stopped the business from achieving greatness. I decided enough was enough and went into partnership with a successful head hunter in London.  I now have the flexibility of working from home and working in London, which is great for my family.
TELL US ABOUT YOUR BUSINESS…
Holtby Tuner Leadership Consulting specialises in simple change management programmes that have a big impact on the behaviours of leaders and teams.  We believe that you can improve skills by keeping it simple.
WHAT WERE THE FIRST FEW STEPS YOU TOOK TO GET YOUR BUSINESS UP AND RUNNING?
I write strategy workshops for clients, so I decided to take myself through the process and wrote a 3 year strategy.  I then got as many client visits as possible and asked people what type of change programmes they would buy and I edited my strategy to accommodate their requests.
WHAT HAS BEEN THE MOST EFFECTIVE WAY OF RAISING AWARENESS OF YOUR BUSINESS AND GETTING NEW CUSTOMERS?
Tenacity, Tenacity & more Tenacity (the 3 T's). If the answer is "no," then ask "why?"  Don't give in. I met with people and I went to lots of events so that I could promote the business.  Once they saw what I could do, they bought my programmes.
WHAT HAVE BEEN YOUR BIGGEST CHALLENGES SO FAR WITH RUNNING YOUR BUSINESS?
The first 4-6 months are tough as you have lots of rejection and I have found it challenging balancing my partners needs with my own.  I am flexible in my approach and this allows me to balance many complex areas of my life.  I have also given up on having an immaculate house and, believe me, this was challenging for me.
HOW DID YOU OVERCOME THESE CHALLENGES?
I remember that people buy from people who are like them and I quite often think differently from others so not everyone is going to want to buy from me.  I kept focusing on my end goal and that has kept me going along with friends, family and mentors.
WHAT DO YOU LOVE ABOUT RUNNING YOUR OWN BUSINESS?
The freedom to choose what I want to work on is at the centre of my life.  I can go to my son's play and my daughter's karate exam and no one is commenting that I am not at the office.
WHAT ADVICE WOULD YOU GIVE TO OTHER ENTREPRENEURS?
Be clear about you want to achieve; make sure you are 100% passionate about it as this will make sales easier.  If it does not feel right, do not do it.
HOW DO YOU KEEP MOTIVATED THROUGH DIFFICULT TIMES?
I have amazing will power, so when I am having a bad day, I change my perception of the situation and I move on.  I do have days where I simply can't be bothered, so I accept that I will feel that way sometimes and move on.  I like myself for who I am and this helps.
DO YOU HAVE A BUSINESS PHILOSOPHY?
Be who you really are and let your clients' needs determine your business' focus.
When I face a big challenge I…
turn up the tenacity.
My greatest fear is…
losing my family.
The most courageous thing I've ever done is…
lost everything I ever had, started again and take big risks.
If I could go back in time to when I was 20 I would tell myself…
you are good enough and you will achieve great things by being true to yourself. Do what you love and ignore the rest.
I believe…
that you can have it all and you can shape your life the way you want it.
The biggest lesson I have ever learned is…
treat those two impostors the same: Success and Failure. Learn and move on.
My favourite business tool or resource is…
my compassion for other people and remembering to think of others when I make decision.
My favourite quote is…
"Be the change you want to see in the world."
–        Gandhi
---