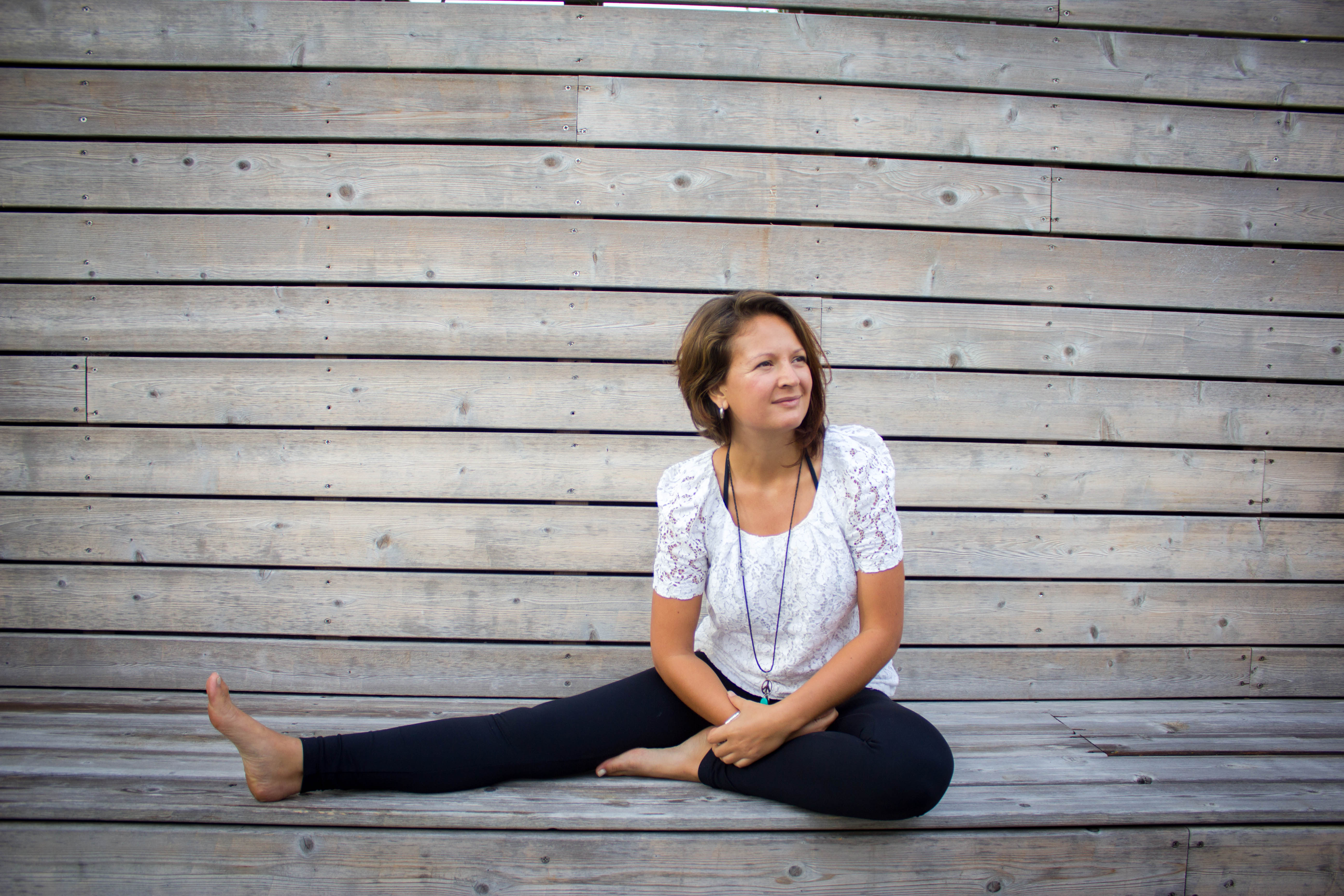 Jessica took a creative sabbatical that opened up a world of rich experiences and adventures and led to the discovery of a new business idea. She's created a community called The Shanti Space – a community that helps people create more wellbeing in their daily lives. Read how she did it below…
Jessica Brookes // UK // The Shanti Space // Wellbeing // 20s
---
WHAT MOTIVATED & INSPIRED YOU TO START YOUR BUSINESS?
In 2011, I decided to take a creative sabbatical until my savings ran out. I budgeted for a gap year and yet have been living out of a bag for 2 and a half years. In that time, I've lived with nuns in the Everest region of Nepal, studied with yoga masters in India, slept in caves, temples, boats, hammocks and couches. I launched a Himalayan recycling campaign in India, volunteered my hands for Tsunami emergency relief in Japan, sailed across the Atlantic as a galley chef, raced in the Antigua Classics Regatta and even presented online TV. My greatest joy has been from teaching and playing with lots of beautiful, yet often poor, children. Seeing first hand all the suffering in the world while overcoming my own fears of insecurity, lack and self-worth, I realised how important it is for us to create spaces devoting to healing, revealing our passions and igniting our creative spirits to make the world a better place for our children.
TELL US ABOUT YOUR BUSINESS?
The Shanti Space is a community devoted to creating events that ignite the brilliance and well-being of our guests.
WHAT WERE THE FIRST FEW STEPS YOU TOOK TO GET YOUR BUSINESS UP AND RUNNING?
The Shanti Space was dreamt up years ago while getting a massage in Bali. In a meditative state, I asked myself "What would you do if money wasn't an issue?" And my answer was to create a health retreat. Since then, I've created dream boards, learned the skills I've needed to get it started and just gone on with it. I've tried to do as much as possible myself, including creating a website, communications plan and connecting with inspiring teachers and mentors to make this dream a reality.
WHAT HAS BEEN THE MOST EFFECTIVES WAY OF RAISING AWARENESS OF YOUR BUSINESS AND GETTING NEW CUSTOMERS?
I've reached out to influential and talented people in this field, connecting and collaborating to ensure that The Shanti Space community can touch as many people possible through meaningful engagement.
WHAT HAVE BEEN YOUR BIGGEST CHALLENGES SO FAR WITH RUNNING YOUR BUSINESS?
Not having a base. I travel with the bare necessities and move from place to place. It keeps my ideas fresh, my life inspired and continually growing while allowing me the time to do good projects from the heart outside of my work. That said, not having a stable base can be challenging at times and requires me to ensure I stay grounded and focused on business.
HOW DID YOU OVERCOME THESE CHALLENGES?
I write a 'to do' list every day, ground myself through meditation practices and manage my time with commitment.
WHAT DO YOU LOVE ABOUT RUNNING YOUR OWN BUSINESS?
I love the fact that I am always learning. And that I am doing work I love with a sense of responsibility, dedication and purpose.
WHAT ADVICE WOULD YOU GIVE TO OTHER ENTREPRENUERS?
"J.F.D.I" – Just fuckin' do it. My Dad gave me this advice. It's scary to allow yourself to be so vulnerable but actually doing it, taking life by the reins and working towards something you love is a rewarding journey.
HOW DO YOU KEEP MOTIVATED THROUGH DIFFICULT TIMES?
I am so fortunate in that I have some really supportive friends and family that I can Skype/Google Hangout with when I need to reflect on something, have a moan about what's not working and get some advice. Or otherwise, I take myself on a walk through nature, chat to strangers about their culture and take photos. These are how I create my own moments of peace to allow inspiration to find creative solutions.
DO YOU HAVE A BUSINESS PHILOSOPHY?
We believe in acting for the greater good.
When I face a big challenge I…
take a deep breath and look for a creative solution.
My greatest fear is…
losing my Dad.
The most courageous thing I've ever done is…
leave a life of security including a successful, stable career and beachside apartment in Sydney to fulfil mylifelong dreams of travel.
If I could go back in time to when I was 20 I would tell myself…
You are beautiful. Don't you ever forget it!
I believe…
the power of love is the greatest force on Earth.
The biggest lesson I have ever learned is…
if you want something done, do it yourself.
My favourite business tool or resource is…
Google.
My favourite quote is…
"The journey is the destination."
---