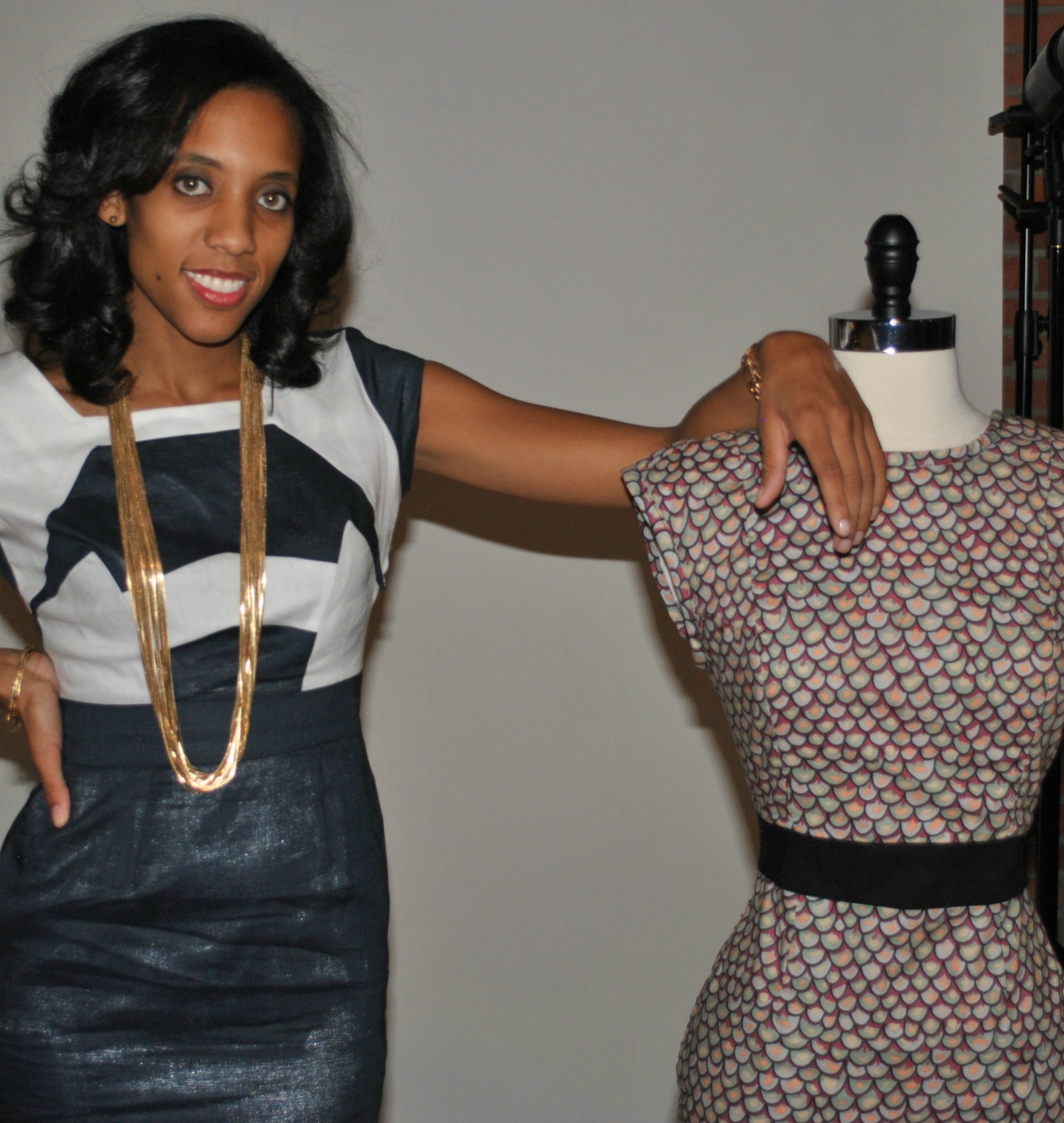 Bridgette left her practice as a lawyer and dedicated herself to a new dream – starting her own fashion line. She and her business partner found a creative way to succeed in the fashion industry. They've created a virtual runway that makes it easier for designers to get their work out into world while allowing prospective buyers the opportunity to communicate their fashion desires. Read how she did it below…
Bridgette L. Hylton // USA // ShopRagHouse // Fashion Retail // 20s
---
WHAT MOTIVATED & INSPIRED YOU TO START YOUR BUSINESS?
ShopRagHouse was actually born out of our frustration trying to break into the fashion industry. After leaving practice as a lawyer in NYC, I wanted to start my own fashion line. This proved difficult and when I reached out to  my now business partner Joana about how hard it was, she had a stroke of brilliance and suggested that we start a platform that would make it easier for designers and aspiring designers to get their work in front of the people who matter most, prospective buyers. On the other end, we want to make fashion more accessible for consumers. We want to give women more say in the clothes they buy, and that's why we encourage them to interact with our designers and us at every step of the way.
TELL US ABOUT YOUR BUSINESS…
We are a virtual Project Runway where our users get to be the judge. We produce and sell the winning designs of the competitions hosted on ShopRagHouse right on our site with the winning designer getting a cut of the profits. We are running a kickstarter right now to launch our first collection: kck.st/1bRsGS5.
WHAT WERE THE FIRST FEW STEPS YOU TOOK TO GET YOUR BUSINESS UP AND RUNNING?
The first thing we did was brainstorm for a really long time. We came up with a really extensive vision for our business (aka a business plan). It amazes me sometimes how much that while that vision has changed and evolved, our core values of democratizing the fashion industry have remained the same. We're really proud of that.
WHAT HAS BEEN THE MOST EFFECTIVE WAY OF RAISING AWARENESS OF YOUR BUSINESS AND GETTING NEW CUSTOMERS?
We use social media to stay connected with our users on several platforms – Twitter, Facebook, Instagram. Some of the designers on our site we found by searching instagram hashtags and reaching out. They were really receptive and excited to have their beautiful work recognized. We continue to make new connections on social media every day. We also never turn a press opportunity away. We've been really lucky to be featured on glamour.com and boston.com, but we always always, always take interviews from small blogs. They were some of our earliest supporters and they have avid fans!
WHAT HAVE BEEN YOUR BIGGEST CHALLENGES SO FAR WITH RUNNING YOUR BUSINESS?
Startup life can be challenging – it's not like a law firm where you have higher ups telling you if you did a good job. We have to rely solely on traction and member acquisition and feedback to measure our success.
HOW DID YOU OVERCOME THESE CHALLENGES?
One way we overcome that is by believing really strongly in our business and our vision. We're pretty young entrepreneurs – we are both in our 20s and we think that our cock-eyed-optimism really helps to push us along! We're thankful for that!
WHAT DO YOU LOVE ABOUT RUNNING YOUR OWN BUSINESS?
WE love being able to be involved at all levels of our company. We don't just do legal or business development, we do everything. Sometimes wearing 20 different hats a day can be stressful, but we are never bored!
WHAT ADVICE WOULD YOU GIVE TO OTHER ENTREPRENEURS?
Stick to it and don't be afraid to change course. As I mentioned, we've pivoted a few times already and ShopRagHouse is only a year old. If we hadn't been flexible, we probably would not have made it this far!
HOW DO YOU KEEP MOTIVATED THROUGH DIFFICULT TIMES?
One great thing about having a business partner is they are there to motivate you when you have doubts and visa versa. Working with a friend makes that especially true. When one of us is unsure, the other is there to push and encourage – that's been invaluable.
DO YOU HAVE A BUSINESS PHILOSOPHY?
We believe that anyone can be a designer, even two former lawyers like us with no prior design experience. That philosophy is really exciting to us – we hope it always remains the core of what we do at ShopRagHouse.
When I face a big challenge I…
brainstorm with my business partner – we don't always agree, but we can usually solve any problem through creativity and hard work!
My greatest fear is…
obviously that we won't take off – that ShopRagHouse won't make it; it's hard to imagine when you pour your blood, sweat and tears into something.
The most courageous thing I've ever done is…
leave my job at my firm to pursue what had previously only been a hobby; it was hard to explain to my parents why I made the decision that I did.
If I could go back in time to when I was 20 I would tell myself…
you should think a lot more carefully about law school; I'm happy I went, and I wouldn't undo it, but I wish I had thought about it more seriously.
I believe…
that almost anything can be achieved through hard work and creativity!
The biggest lesson I have ever learned is…
it's ok to follow your dreams, really, seriously, it's ok!
My favourite business tool or resource is…
Instagram right now! We've met so many awesome folks on Instagram!
My favourite quote is…
"Both sweat and tears are salty, but they produce different results."
---