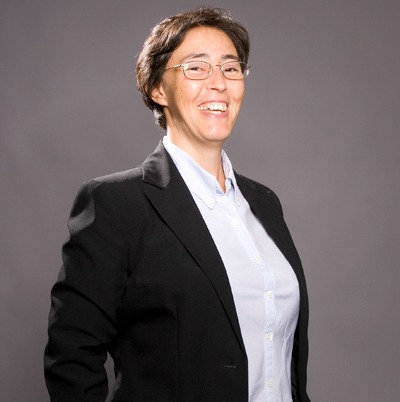 Lina launched into the entrepreneurial world when she started an event management company while balancing her 9-5 job. Now she's looking forward to going full time into her business! Lina shares how she keeps a "company diary" and a piece of advice that was critical to her success. Read how she did it below…
Lina Lopes // Portugal // Untapped Events // Event organization and management // 40s
---
WHAT MOTIVATED & INSPIRED YOU TO START YOUR BUSINESS?
After 15 years working with research centres in a university, I realized I was not happy. I wanted to learn more and to do something that I found exciting. I had a great experience (and big joy!) in organizing and managing scientific events during that time, but as my services started to be requested also outside of the university, I came up with the idea of creating my own business.
TELL US ABOUT YOUR BUSINESS…
At Untapped Events we want our customers to have unique experiences: each event is planned and tailored to the needs of the clients. The services range goes from scientific events to corporate, cultural and social events.
WHAT WERE THE FIRST FEW STEPS YOU TOOK TO GET YOUR BUSINESS UP AND RUNNING?
I made a business plan and started planning the core of my business. In about a month, I had it all settled: business plan, name and brand. It was very exciting! Before I even founded the company, I already had clients asking for my services, so it was really motivating.
WHAT HAS BEEN THE MOST EFFECTIVE WAY OF RAISING AWARENESS OF YOUR BUSINESS AND GETTING NEW CUSTOMERS?
The most effective means of raising awareness has been the word of mouth: referrals from previous clients, network contacts and friends. It also has been helpful promoting my own events, directed to one of my target-clients, because it helped a lot to disseminate my services and my company name.
WHAT HAVE BEEN YOUR BIGGEST CHALLENGES SO FAR WITH RUNNING YOUR BUSINESS?
The biggest challenge in running this business up to now has been being dividing my time between a 9-5 job and running my business. I started my company in August 2012 and my biggest efforts went toward reaching my clients with a good service and trying to differentiate from other event manager companies.
HOW DID YOU OVERCOME THESE CHALLENGES?
I will be leaving the 9-5 job and go 100% at my company this July. Also, I keep myself highly motivated by constantly learning about new ways of organizing and managing events creatively.
WHAT DO YOU LOVE ABOUT RUNNING YOUR OWN BUSINESS?
I absolute love the independence it gives me: is not about financial independence (although it's very good to have it!), but it's all about creating, innovating, constantly learning and discovering what amazing things you can do with your skills. The daily challenge, seeing the company grow and looking back to see what I've overcome to be here now is absolutely fabulous – a really good feeling!
WHAT ADVICE WOULD YOU GIVE TO OTHER ENTREPRENEURS?
I would give the same advice I had and that took me literally off my butt: "The critical ingredient is getting off your butt and doing something. It's as simple as that. A lot of people have ideas, but there are few who decide to do something about them now. Not tomorrow. Not next week. But today. The true entrepreneur is a doer, not a dreamer." – Nolan Bushnell
HOW DO YOU KEEP MOTIVATED THROUGH DIFFICULT TIMES?
I keep motivated through difficult times by reading my "company diary" – a small notebook in which I note all the ideas, troubles and achievements I've had since the idea of creating my own business appeared. That makes me realize that I've overcome a lot alone in order to stand where I am at. It makes me feel grateful! Female Entrepreneur Association is having an important role in my business, through constantly learning new ideas and improving skills; it has also helped me rediscover myself by being more conscious about my thoughts and emotions in order to change my mindset and keep me balanced, focused, and motivated.
DO YOU HAVE A BUSINESS PHILOSOPHY?
Always try to put myself entirely in an event: understanding the clients' needs and making their events unique experiences. Keep myself as organized as possible.
When I face a big challenge I…
try to see it from all possible sides. The answer is always hidden somewhere…
My greatest fear is…
failure.
The most courageous thing I've ever done is…
create and maintain my company alone.
If I could go back in time to when I was 20 I would tell myself…
you will achieve great things in the future, so keep your head high and move forward!
I believe…
I can make my own path.
The biggest lesson I have ever learned is…
nothing is impossible.
My favourite business tool or resource is…
mouth to mouth referrals.
My favourite quote is…
"Carpe diem."
---