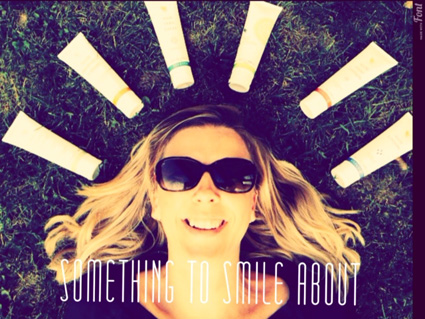 Alexandra found the opportunity she was looking for in a health & wellness company. Now she cherishes the freedom and flexibility of being able be with her family, grow her own business, and help others do the same. Read how she did it below…
Alexandra Peacock // France // Alexandra Peacock // Health & Nutrition // 30s
---
WHAT MOTIVATED & INSPIRED YOU TO START YOUR BUSINESS?
Although I have always worked, I stopped working when our daughter was born. After 4 years of caring for my daughter full-time, I needed something for myself. My husband works shifts and we didn't want a life in which we didn't see each other, now that our daughter is here. Starting my own business was always scary until I discovered Forever Living Products and the fabulous opportunity they offered. Not only do I have now my own business, I also have time for my family and myself.
TELL US ABOUT YOUR BUSINESS…
I am a business mentor in the health and wellness industry; I have my own home-based, global business and a team of like-minded people in different countries. I work closely with my team to mentor them and help their businesses to grow too. We all work flexibly, setting our own hours, so we can fit work around our busy lives and families. Business is booming and our umbrella company, Forever Living Products, continues to enjoy expansion and growth after 35 years, even through tough financial times. We have a simple business model, fabulous products and great support. That's why it works.
WHAT WERE THE FIRST FEW STEPS YOU TOOK TO GET YOUR BUSINESS UP AND RUNNING?
My biggest challenge was to gain self-confidence, as I haven't worked in a few years. Once that was overcome, the rest was easy as I was very motivated!
WHAT HAS BEEN THE MOST EFFECTIVE WAY OF RAISING AWARENESS OF YOUR BUSINESS AND GETTING NEW CUSTOMERS?
In our world, social network is a very important part of any business and mine is not an exception. I am very active on the social networks but really as with all new beginnings, talking about it to my friends and family was a very important start and that also helped me gained confidence about it.
WHAT HAVE BEEN YOUR BIGGEST CHALLENGES SO FAR WITH RUNNING YOUR BUSINESS?
It has been a learning experience on different levels, but it helps me grow as a business person and also as a family person. The great thing is this business is that it offers great opportunities of growth so the learning and challenges aren't finished!
HOW DID YOU OVERCOME THESE CHALLENGES?
Learning from my mentor is still very important. Keep learning through trainings and open yourself to the world!
WHAT DO YOU LOVE ABOUT RUNNING YOUR OWN BUSINESS?
I love the freedom about it, there is nothing like it. Being my own boss has been very instructive. I really enjoy the fact that I can be home for my family as well as run my international business. Personal life is the most important to me and I wouldn't want to lose that for a job in an office working for somebody else. Also, this has made me meet so many people from different backgrounds and nationalities; this is a very rich experience.
WHAT ADVICE WOULD YOU GIVE TO OTHER ENTREPRENEURS?
Go for it and believe in yourself!
HOW DO YOU KEEP MOTIVATED THROUGH DIFFICULT TIMES?
My family is very supportive, and so are my friends, which is very important. When I have a great feedback from a client, that makes my day, and I know why I'm doing it.
DO YOU HAVE A BUSINESS PHILOSOPHY?
Train your mind to see the good in everything.
When I face a big challenge I…
breathe, take a moment and find the best way to overcome it.
My greatest fear is…
disappointing someone.
The most courageous thing I've ever done is…
create my own business.
If I could go back in time to when I was 20 I would tell myself…
you never know what life will bring, so enjoy every moment.
I believe…
life is short and you have to enjoy the journey.
The biggest lesson I have ever learned is…
nothing can be done without the support of your loved ones.
My favourite business tool or resource is…
my iPad!
My favourite quote is…
"Imagination creates reality."
–        Richard Wagner
---