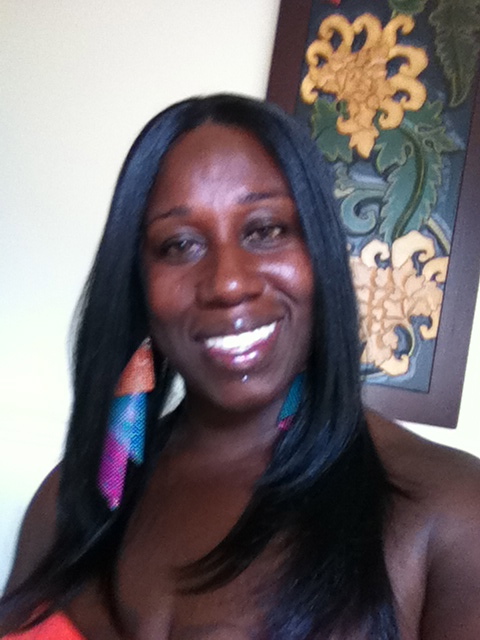 Nikita has created a business that solves a very specific conundrum within the real estate industry. By being creative and focusing on truly helping people and building long term relationships rather than short term profits, she has carved out a successful, meaningful venture within a very competitive market. Read how she did it below…
Nikita McDaniel // USA // Real Estate // SNMJ-EH Enterprises LLC // 30s
---
WHAT MOTIVATED & INSPIRED YOU TO START YOUR BUSINESS?
Prior to being self-employed, I was an undercover narcotics detective. During this time in my life, I've seen more than my share of poverty stricken people. I often wondered how most of them ended up the way they were; stories range anywhere from loss of employment to lifestyles of continuous drug use.  The one thing that most of these families had in common was that they all came from broken homes. In a city filled with vacant home and violence, I started to wonder if the crime rate would decrease if the streets were free of homelessness. In Baltimore there is a term often used called "abandominium" – a home that is vacant and claimed by a homeless individual. After running into a few of these make-shift homes, I started to see a space with a whole lot of opportunity.
TELL US ABOUT YOUR BUSINESS…
There are a lot of subdivisions in real estate and our company tends to focus on one – solving problems based on residential real estate. We work with new investors who are struggling to start a real estate portfolio, with homeowners who are struggling to sell their homes, with potential buyers with challenge credit and, lastly, with landlords who have problem tenants.
WHAT WERE THE FIRST FEW STEPS YOU TOOK TO GET YOUR BUSINESS UP AND RUNNING?
Well the first thing I did was research the info surrounding the difficulties in real estate. I wanted to see where I could be more effective. Shortly after that, I became licensed and began to focus on a target area.
WHAT HAS BEEN THE MOST EFFECTIVE WAY OF RAISING AWARENESS OF YOUR BUSINESS AND GETTING NEW CUSTOMERS?
KNOWLEDGE!! I found that the more resourceful we were, the more our clients found use for our services. We never stop investing in our education as well as our personal growth material. As I stated, we are working with people to solve problems. With problems come more problems that are totally off topic from what we were being hired for. Because of this, we had to become better listeners to ensure we are providing targeted info to result in positive action.
WHAT HAVE BEEN YOUR BIGGEST CHALLENGES SO FAR WITH RUNNING YOUR BUSINESS?
Servicing everyone who wants to work with us has been challenging. Some situations are so out of hand that family counseling is needed before our services can even began to take place. As much as we would love to say yes to everyone, we know that committing to that type of service would lead to us missing the one client who needs us the most. So with that, we have incorporated different systems to see if there is a real estate problem that needs to be solved or a personal problem.
HOW DID YOU OVERCOME THESE CHALLENGES?
We basically see how much skin the client is willing to put in. I was taught "if you're not willing to participate in the rescue, don't expect to be saved." I govern my business by this. Our clients are expected to fulfill all of our requests before proceeding to the next step. The more effort that they put in on their part, the closer they are to resolving their issues. In real estate, every issue is not only time consuming, but costly.
WHAT DO YOU LOVE ABOUT RUNNING YOUR OWN BUSINESS?
I get to see the smile on their faces when that one goal that they thought couldn't be obtained has come to past. The systems we put in place are designed to strengthen our clients in the process. So not only are we rendering a service, we are creating an experience within a service. Sort of like a life lesson.
WHAT ADVICE WOULD YOU GIVE TO OTHER ENTREPRENEURS?
Create an experience that your client will never forget. In such a saturated market, we have managed to dominate a lot of really good real estate agents and investors. Where most people are focused on the profits, we focus on a profitable relationship. This takes a little time, but it banks for future business. In the long run, this equates to less time chasing prospects in heavy turnover markets.
HOW DO YOU KEEP MOTIVATED THROUGH DIFFICULT TIMES?
Faith!! Our clients are always leaving comments and remarks thanking us for assisting them. I use these remarks of kindness to strengthen my longevity in this business, like therapy. There's nothing like compliment therapy!!
DO YOU HAVE A BUSINESS PHILOSOPHY?
Where most people enter the hearts of many through their stomachs, we enter through their front door. Persistence gets you started, consistency keeps you going.
When I face a big challenge I…
go to a quiet place and listen for a word.
My greatest fear is…
losing sight of fear, knowing that fear keeps the business in prospective.
The most courageous thing I've ever done is…
stand up to a judge during an eviction case.
If I could go back in time to when I was 20 I would tell myself…
in life, there is little control of situations and circumstances. The control is in our choices/responses.
I believe…
the best thing I was ever told was "SHUT UP."
The biggest lesson I have ever learned is…
the abilities of a second chance can last only one life time.
My favourite business tool or resource is…
the rent to own option is the most rewarding tool when obtaining a home.
My favourite quote is…
"The mirror always reflects what's in front of you, so why are you looking back?"
---