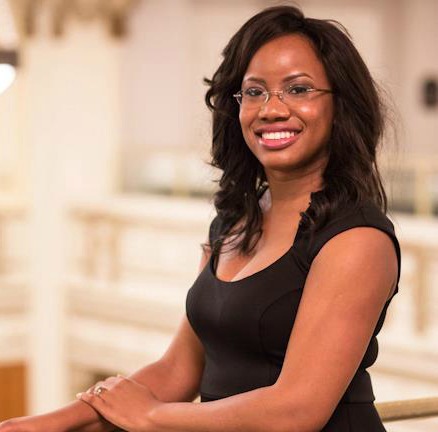 Rochelle followed her childhood dream to "read books all day for a living" and started her own publishing company. She shares an awesome perspective on dealing with challenges and working for the long term vision. Read how she did it below…
Rochelle Carter // USA // Ellechor Media, LLC // Publishing // 30s
---
WHAT MOTIVATED & INSPIRED YOU TO START YOUR BUSINESS?
I was inspired to start Ellechor Media LLC in 2009, despite still working full-time and facing vocal criticism. The concept was inspired by a conversation with my husband about how the economy and layoffs were affecting family and friends. I had just finished reading yet another book when I reflected that my childhood dream had been to "read books all day for a living" and not answer to others' whims. I saw an opportunity to create something sustainable that would help authors' voices be heard. Knowing I am creating a legacy for my children was an equally motivating force.
TELL US ABOUT YOUR BUSINESS…
Ellechor Media is comprised of two Christian publishing imprints and one self-publishing imprint. An award-winning company, Ellechor publishes books and magazines with a purpose, going beyond the realm of simple entertainment by seeking to enlighten and uplift readers. My imprints have published over 40 books in less than three years, 98% of which enjoy 4-star or higher Amazon ratings.
WHAT WERE THE FIRST FEW STEPS YOU TOOK TO GET YOUR BUSINESS UP AND RUNNING?
After coming up with a name for the company, I launched a basic website and gathered a few like-minded individuals and experts in their fields to be my advisers. I focused on learning as much as I could about book publishing, not just how it's done, but how/why others before me have failed. I then created my initial business plan based on my long term goals and our mission and launched a killer website for submissions.
WHAT HAS BEEN THE MOST EFFECTIVE WAY OF RAISING AWARENESS OF YOUR BUSINESS AND GETTING NEW CUSTOMERS?
Writing is an introverted task, so having my website and online presence is the most effective way to build business awareness and attract new writers for Ellechor Publishing House and Ellechor eBooks & Co. Word of mouth has also been highly effective, especially when it comes to my self-publishing imprint, EverFaith Press.
WHAT HAVE BEEN YOUR BIGGEST CHALLENGES SO FAR WITH RUNNING YOUR BUSINESS?
My top challenge is finding the right combination of resources, tools and people to keep everything on track. Ellechor Media has enjoyed the luxury of flexibility, which gives us the ability to try different approaches and strategies before settling into one methodology. To date, our business model has been working well, but it's important to revisit the issue every so often.
HOW DID YOU OVERCOME THESE CHALLENGES?
I overcame it by understanding that it never goes away! Business process improvement is a challenge that, once solved, I never take it for granted that it will stay that way. We have grown at a very fast speed since launching, so I spend time every 3-6 months to evaluate how a process is working and if it should stay in place. If it's not working, I spend the time doing my research and figuring out why.
WHAT DO YOU LOVE ABOUT RUNNING YOUR OWN BUSINESS?
I love being able to work on book projects, reading, planning, organizing, and helping. It's awesome to buy copies of my authors' books, read them, love them all over again, and know that I helped make that happen.
WHAT ADVICE WOULD YOU GIVE TO OTHER ENTREPRENEURS?
Forget the get rich quick schemes! Do something you love, monetize it, and then going to work every day will feel purposeful. It may be stressful, but having a PASSION and a PURPOSE is everything.
HOW DO YOU KEEP MOTIVATED THROUGH DIFFICULT TIMES?
I remind myself that I have people counting on me. It's tough, but it forces me to keep putting one foot forward at a time until things get better. I also take personal time when I need to, so I can recharge and come back full force.
DO YOU HAVE A BUSINESS PHILOSOPHY?
LIVE. WRITE. Based on two Bible verses, these words are a reminder that I don't live just for me. My family includes my team, my authors, and our readers. Everything we do should uplift them, and the best way to do that is to put it in a book and make it last.
When I face a big challenge I…
do some research, take a deep breath and dive right in.
My greatest fear is…
not leaving a legacy for my children to be proud of.
The most courageous thing I've ever done is…
keeping my business going after my daughter was born three months early. I didn't want to, but when I saw my team pushing on and making things happen, I knew it was too late – this was already bigger than me. I have never regretted it!
If I could go back in time to when I was 20 I would tell myself…
stop spending and start saving! We have a business to run.
I believe…
that all things work together for good.
The biggest lesson I have ever learned is…
don't delay hard decisions. Be smart, be honest, be kind, but get it done.
My favourite business tool or resource is…
Podio! I have all of our book/magazine projects set up here and it's an awesome tool.
My favourite quote is…
Expect the best. Prepare for the worst. Capitalize on what comes.
---