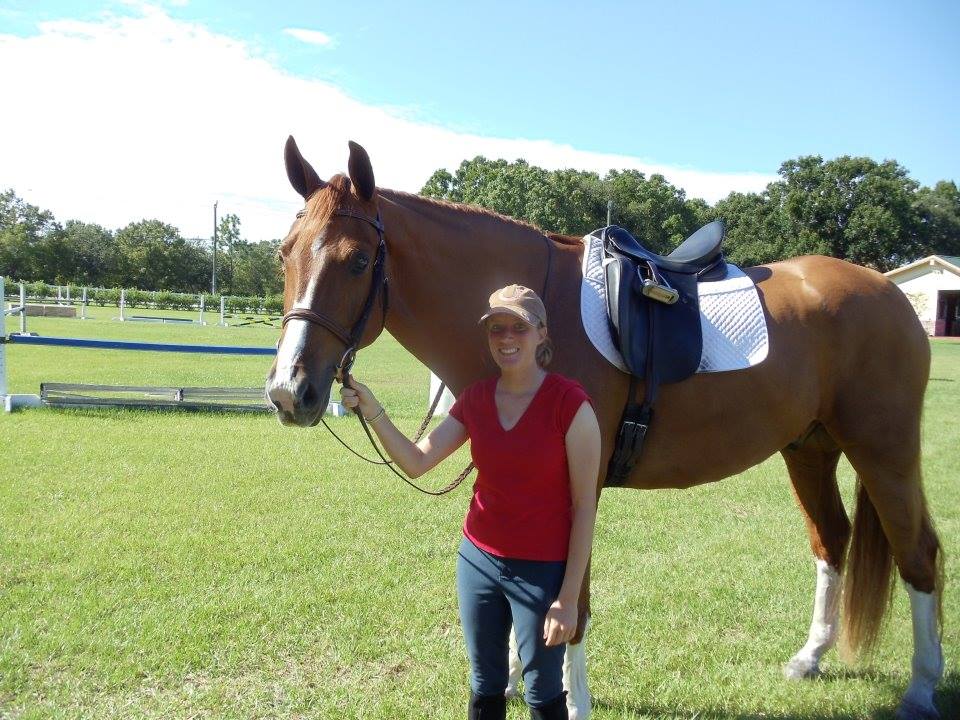 "Someone, somewhere is depending on me…" 21 year old Caitlin Heller has built a business empowering young horseback riders, like herself, to find employment in a tough industry. She has bravely combined two of her passions – horses and helping others. Read how she did it below…
Caitlin Heller // USA // Find My Horse Job // Employment // 20s
---
WHAT MOTIVATED & INSPIRED YOU TO START YOUR BUSINESS?
I saw a need to empower young equestrians into employment in a tough industry. My inspiration came from myself, I was a young equestrian looking for a job. Without the right credentials and years of experience, the equestrian employment industry, like any employment field, can be daunting.
TELL US ABOUT YOUR BUSINESS…
I assist in finding young equestrians jobs that they can do while still in school or gaining experience. I have a passion for the equestrian sport and helping people, so my "job" doesn't feel like work!
WHAT WERE THE FIRST FEW STEPS YOU TOOK TO GET YOUR BUSINESS UP AND RUNNING?
I just jumped into it! I had no experience and no business degree. Isn't that the best way to fuel your passion? I was quite like many of the people I help. I asked my then boyfriend to help me get a website up, and started playing around with social media. I did a Grassroots Marketing program, distributed flyers around at local tack stores, told everyone I know, and now here we are three years later!
WHAT HAS BEEN THE MOST EFFECTIVE WAY OF RAISING AWARENESS OF YOUR BUSINESS AND GETTING NEW CUSTOMERS?
Social Media, has helped my business grow tremendously. Without it, I wouldn't nearly get the visibility that I get.
WHAT HAVE BEEN YOUR BIGGEST CHALLENGES SO FAR WITH RUNNING YOUR BUSINESS?
Sometimes finding motivation is tough. I also have had challenges keeping ahead of my competition.
HOW DID YOU OVERCOME THESE CHALLENGES?
Realizing that I am helping others that were once in my shoes.
WHAT DO YOU LOVE ABOUT RUNNING YOUR OWN BUSINESS?
Freedom and Independence. Everything is online, so I can get up and go ride or go to a horse show and be working.
WHAT ADVICE WOULD YOU GIVE TO OTHER ENTREPRENEURS?
We are all in this together. Help each other out as much as possible. Someone's going through the same struggles you are facing today, so don't hesitate to ask for help!
HOW DO YOU KEEP MOTIVATED THROUGH DIFFICULT TIMES?
Know that I am helping people. Someone, somewhere is depending on me, even if I'm not depending on myself at the moment.
When I face a big challenge I…
break it down into steps and start completing as many steps as I can and then the challenge isn't so tough.
My greatest fear is…
not being able to help someone!
The most courageous thing I've ever done is…
start this website!
If I could go back in time to when I was 20 I would tell myself…
well, I'm only 21, so considering that, I'd say "Walk On!" (That's how you get a horse to go).
I believe…
you are never too young to pursue your passion.
The biggest lesson I have ever learned is…
everyone is good at something!
My favourite business tool or resource is…
Female Entrepreneur Association. No, really! I love it to pieces.
My favourite quote is…
"Riding a horse is not a gentle hobby, to be picked up and laid down like a game of solitaire. It is a grand passion. It seizes a person whole and, once it has done so, he will have to accept that his life will be radically changed."
– Ralph Waldo Emerson
---