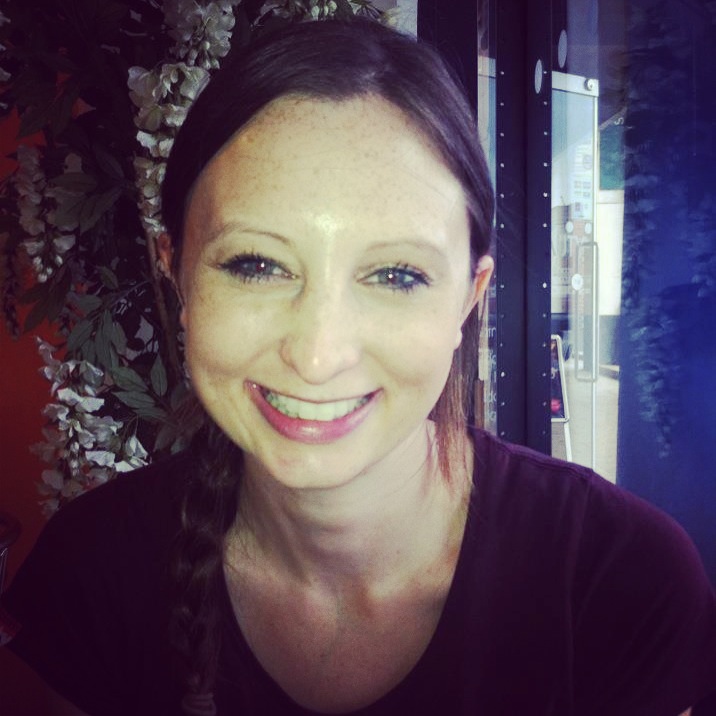 Jo Britland took her love for the performing arts to a whole new level when a conversation led her create a website that would be a resource to young performers in need of advice, guidance, and information. Read how she did it below…
Jo Britland // UK // Young Headliners // Performing Arts // 20s
---
WHAT MOTIVATED & INSPIRED YOU TO START YOUR BUSINESS?
I love the performing arts and had run a theatre school for a number of years until I relocated to London. One evening, I was having dinner with a friend who is a casting director and he was telling me how he always got letters from young performers asking how to get into acting. We started chatting about how great it would be to have a website that would provide all the information they were looking for – guidance, interviews, help, auditions and training options – that was it…Young Headliners was born.
TELL US ABOUT YOUR BUSINESS…
The aim of Young Headliners is to answer questions, hunt out auditions, search for training options and help plan out the career paths for up and coming performers. In addition to having full-time team members, we consult people in the industry and make sure all our advice pages are up to date and relevant. Our next step is to create a YouTube channel with interviews and online training resources as well as create a mentor programme for young performers.
WHAT WERE THE FIRST FEW STEPS YOU TOOK TO GET YOUR BUSINESS UP AND RUNNING?
Designing a website was our first step and approaching industry experts to see if they would help us either with writing articles or mentoring us to make sure we were heading in the right direction.
WHAT HAS BEEN THE MOST EFFECTIVE WAY OF RAISING AWARENESS OF YOUR BUSINESS AND GETTING NEW CUSTOMERS?
Social media of course has been a huge part of our growth and since we only launched in January 2014, it is still a case of raising awareness for our website and the services we offer.
WHAT HAVE BEEN YOUR BIGGEST CHALLENGES SO FAR WITH RUNNING YOUR BUSINESS?
Our biggest challenge is getting people to take a risk on a new venture. Quite understandably, people want you to be more established before they get involved. So getting others to believe in your venture as much as you do can be a challenge.
HOW DID YOU OVERCOME THESE CHALLENGES?
I've overcome these challenges with absolute dedication and belief in Young Headliners. I have utter conviction in what we are doing and have built a team who has the same conviction and that shines through when we are talking about our goals and Young Headliners.
WHAT DO YOU LOVE ABOUT RUNNING YOUR OWN BUSINESS?
The endless possibilities that come with running your own venture – there is no limit to what you can dream of doing or how you can develop it. I think that is the most exciting thing about running your own business – the sky isn't the limit – you can go up into the stars!
WHAT ADVICE WOULD YOU GIVE TO OTHER ENTREPRENEURS?
When you are just starting out like we are, my advice is just to keep going and moving forward little by little. It's very easy as entrepreneurs to get impatient (that is one of our worst traits), but it takes time to grow a business, so don't worry if you don't have 10,000 twitter followers in the first month or even the first year. Just be patient.
HOW DO YOU KEEP MOTIVATED THROUGH DIFFICULT TIMES?
I often write down the things that we have already achieved – it's very easy to forget everything wonderful you have already done as you are so preoccupied with where you are going. Be grateful for every little bit of progress you have made and you'll realise you have achieved so much already.
DO YOU HAVE A BUSINESS PHILOSOPHY?
Yes, just do it!
When I face a big challenge I…
write lists.
My greatest fear is…
being stuck in my comfort zone.
The most courageous thing I've ever done is…
run my own Theatre school at 22 years old – it was invaluable experience.
If I could go back in time to when I was 20 I would tell myself…
life gets so much better but the hangovers get much worse.
I believe…
that if you are following your dream, then the universe helps you make it happen.
The biggest lesson I have ever learned is…
people are always willing to help – you just need to ask.
My favourite business tool or resource is…
books and websites like the FEA.
My favourite quote is…
"Success seems to be largely a matter of hanging on after others have let go."
---