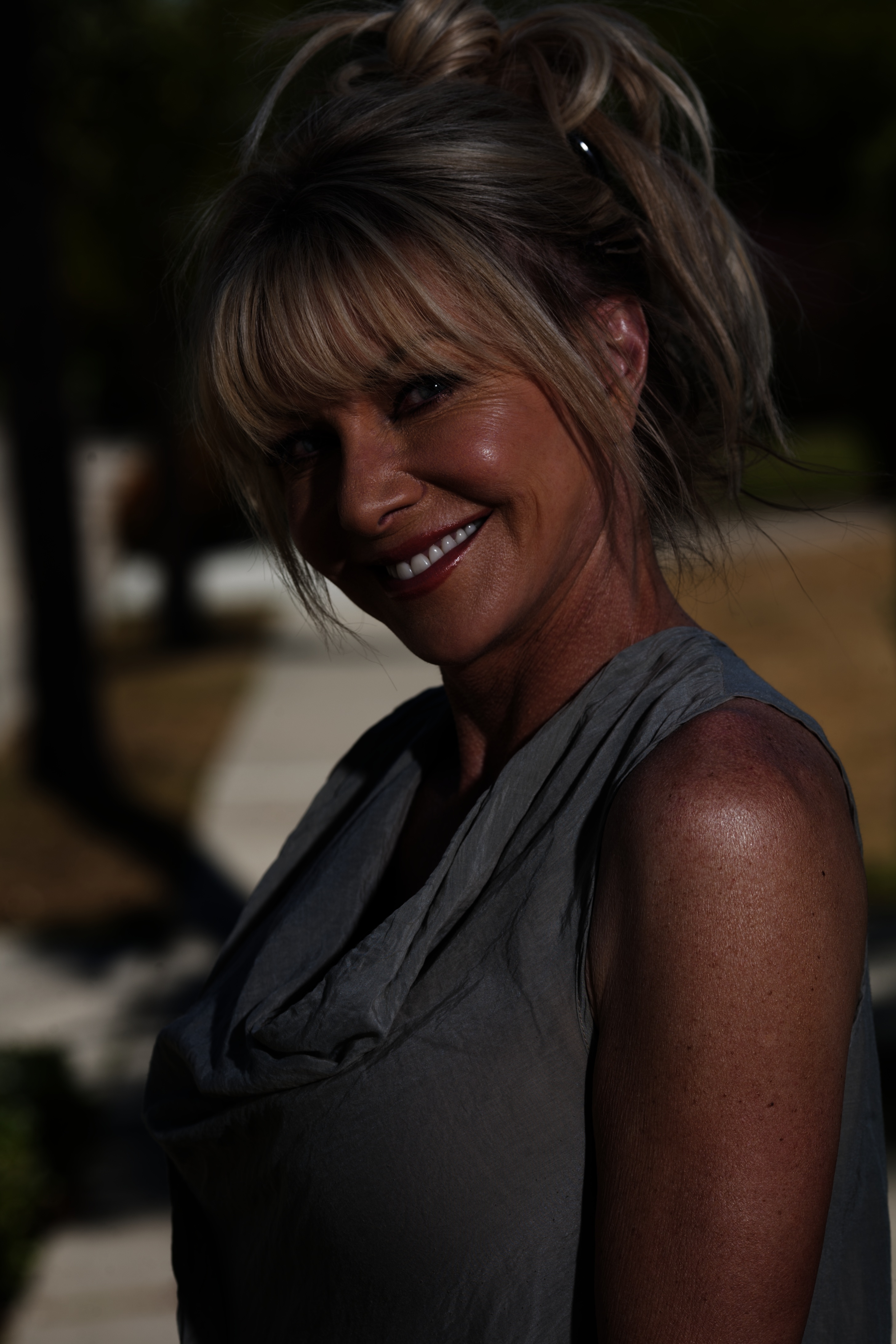 Jayne Wood found that a low-carb, sugar-free lifestyle produced great benefits for her in her personal quest to heal herself through nutrition and fitness. She channeled her passion for this lifestyle into a business that creates healthy food choices for others. Read how she did it below…
Jayne Wood // USA // Go•Lo Foods // Healthy Foods // 50s
---
WHAT MOTIVATED & INSPIRED YOU TO START YOUR BUSINESS?
My journey to health and nutrition began in the 70's after suffering a catastrophic orthopedic injury. Despite the grim outlook of an unlikely full recovery, I refused to believe all was lost. Year after year, I sought post-surgery treatment, receiving expert care from world-class sports physicians. It was through my experiences with this incredible team that I began to see my recovery in a new light, one that was dependent on the active role I took in attaining and maintaining it. As a result, I embraced a more comprehensive approach to health and healing and focused my efforts on the foods I ate. I didn't realize it then, but I was on my way to developing a low-carb, sugar-free lifestyle that would ultimately work for me.
In time, I would progress far beyond all expectations. I soon became devoted to combining nutrition and fitness, while exploring the power of low-carb foods. After a long and highly successful career in medical marketing, I finally committed myself to helping others learn how low-carb foods can really change your life for the better.
TELL US ABOUT YOUR BUSINESS?
Living a lifestyle of watching carbohydrates and sugar content and not having yummy foods available, I decided to research and develop the one food that most people crave, so we started with breads and bagels. These products are formulated with 34 grams of protein and only 8 net carbs for the bagels and 14 grams of protein and only 2 net carbs for the breads. To accompany this line, we included a sugar-free, low-carb, gluten-free, vegan Dark Hazelnut Spread (similar to Nutella). Staying with the low-carb theme, we formulated a special gluten-free line of flatbreads to assist the gluten-free community. A non low-carb line of incredible tasting gluten-free, vegan bread products was also created at this time. This year we are so excited to offer our Chocolate Chip Cookies with only 36 calories, 0 fat, 2 net carbs, and less than 1 gram of sugar!
WHAT WERE THE FIRST FEW STEPS YOU TOOK TO GET YOUR BUSINESS UP AND RUNNING?
The first step to create your own business is to follow what you are passionate about, which comes naturally! We researched and developed products that taste good and were needed in the market. Next, we located baking facilities and set up the office and warehouse. Then came the opening of our two websites, golofoods.com for wholesale and healthylifeseasons.com for retail.
WHAT HAS BEEN THE MOST EFFECTIVE WAY OF RAISING AWARENESS OF YOUR BUSINESS AND GETTING NEW CUSTOMERS?
We started an active social media, digital media, and marketing campaign to generate business. It is our mission to become involved and support groups within our field of health and wellness, fitness, and heart healthy organizations!
WHAT HAVE BEEN YOUR BIGGEST CHALLENGES SO FAR WITH RUNNING YOUR BUSINESS?
Our biggest challenge has been working with business people who fail to follow up.
HOW DID YOU OVERCOME THESE CHALLENGES?
Knowing that we need to let go of those people and continue on the task to locate people who can align with us and our company's needs.
WHAT DO YOU LOVE ABOUT RUNNING YOUR OWN BUSINESS?
Because it's being my passion, it does not feel like a business. Every day is discovering new, fun things in this health and fitness arena. And encompassing with a great team allows me to enjoy every day of this great venture!
WHAT ADVICE WOULD YOU GIVE TO OTHER ENTREPRENEURS?
Follow your passion and choose to work with people who you would consider friends, not only employees.
HOW DO YOU KEEP MOTIVATED THROUGH DIFFICULT TIMES?
I surround myself with mentors, literally and figuratively in my quiet place. Sometimes I will walk down the grocery aisle and see Stacy Madison's chip line and remember that I will get to this aisle too!
DO YOU HAVE A BUSINESS PHILOSOPHY?
Surround yourself with the dreamers and the doers, the believers and thinkers, but most of all, surround yourself with those who see greatness within you, even when you don't see it yourself.
When I face a big challenge I…
meditate.
My greatest fear is…
not living everyday to it's fullest.
The most courageous thing I've ever done is…
writing and publishing my first book, The Beverly Hills Shopper.
If I could go back in time to when I was 20 I would tell myself…
you must make a CHOICE to take a CHANCE or your life will never CHANGE.
I believe…
that happiness from within will carry you through your lifelong personal and business goals.
The biggest lesson I have ever learned is…
don't start a company unless it is an obsession and something you love!
My favourite business tool or resource is…
social media.
My favourite quote is…
One small positive thought in the morning can change your whole day!
---