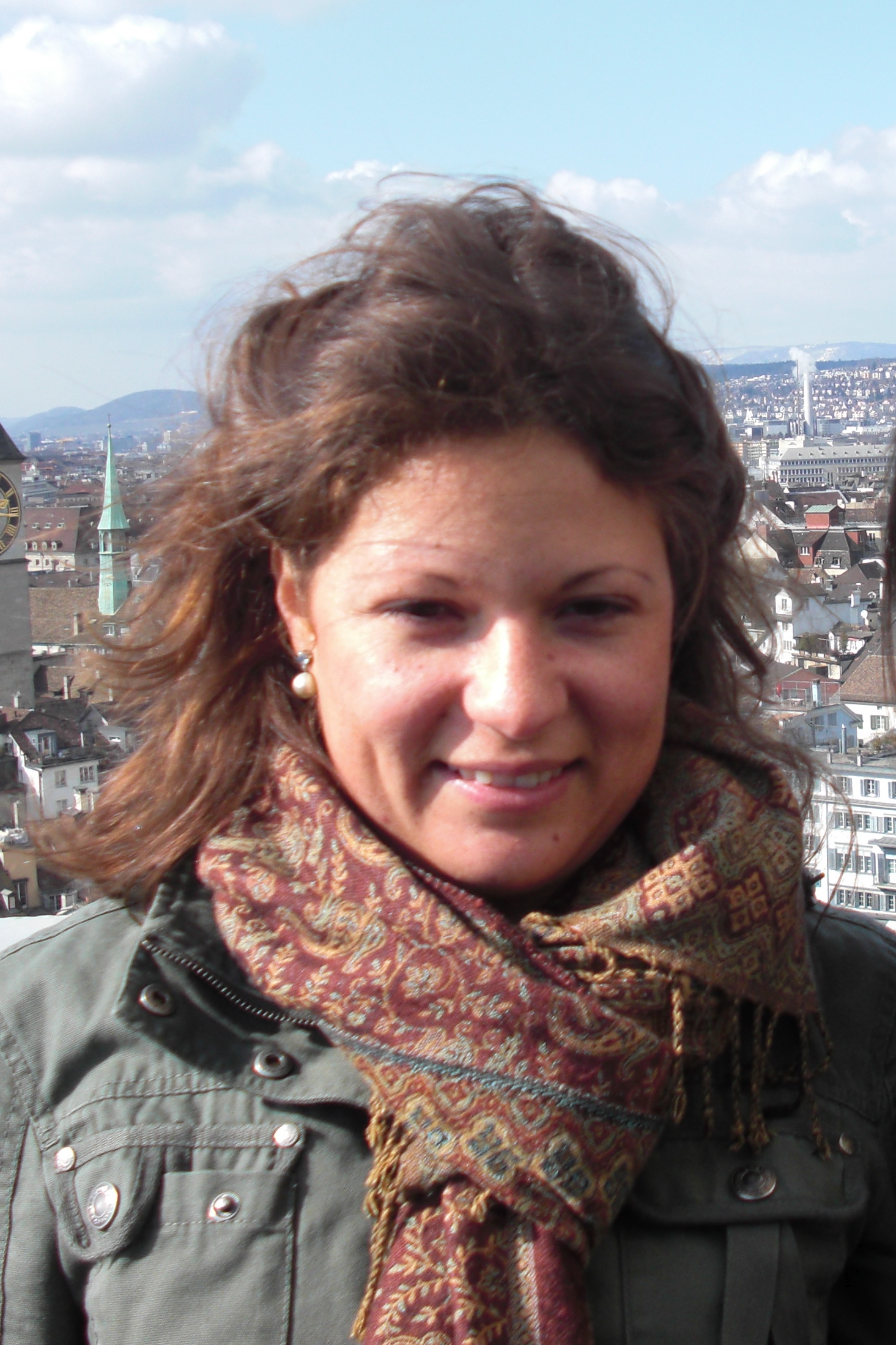 Alexia saw a need and filled it when she discovered that companies are willing to pay to have the varying languages of their websites proof-read. She started her business quickly and takes her time putting together a fantastic team. Read how she did it below…
Alexia CC // UK // The Page Refinery Ltd // Translation, proof-reading and localisation // 30s
---
 WHAT MOTIVATED & INSPIRED YOU TO START YOUR BUSINESS?
The idea of being fully independent and in charge of my own time was my main motivation for setting up my business. I had been working as a management consultant and then a communications manager for some years, and although I did not mind my jobs, they just somehow did not feel right.
TELL US ABOUT YOUR BUSINESS…
For the first seven years of my professional career, I was based in Zurich, Madrid and Berlin. Whilst working in these cities, it used to drive me up the wall that the quality of written and spoken English was so poor. Of course I understood that it was most people's second language, but I always had to restrain myself from grabbing documents and making corrections or groaning at websites for their weird word order! For that reason, I set up a translation agency that translates, proofreads and culturally adapts web pages for companies in a wide range of sectors. We translate into English from over 20 languages and vice-versa.
WHAT WERE THE FIRST FEW STEPS YOU TOOK TO GET YOUR BUSINESS UP AND RUNNING?
Even before I had got my own website up and running, I approached two or three non-English companies that had an English version of their website, but ones that were not very well written. All three of the companies that I spoke to voiced an interest in the service I was going to offer, and it was then that I decided to go ahead with my idea. Within 48 hours, my website was up and running. I had registered The Page Refinery as a limited company and I was open for business.
WHAT HAS BEEN THE MOST EFFECTIVE WAY OF RAISING AWARENESS OF YOUR BUSINESS AND GETTING NEW CUSTOMERS?
The most effective way for raising awareness of my business and its services is speaking directly to potential clients. From their websites I can see if they need a translation or a proofreading service, so more often than not, I speak to people who are willing to at least listen to what we have to offer.
WHAT HAVE BEEN YOUR BIGGEST CHALLENGES SO FAR WITH RUNNING YOUR BUSINESS?
My biggest challenge so far has been finding great translators and proof-readers. My standards are high because they have to be high when you are running your own business. But the team we have at the moment is fantastic (although I am always on the look out for more talent)!
HOW DID YOU OVERCOME THESE CHALLENGES?
I have overcome the challenge with patience  (which I do not have much of, but I am learning!) and time. I take my time when looking for translators. If I cannot find any good ones, I just keep on looking. The team we have at the moment is great, supportive and fun.
WHAT DO YOU LOVE ABOUT RUNNING YOUR OWN BUSINESS?
I love the freedom that managing your own time gives you. It does come at a cost (late nights, early starts, worrying about deadlines, finding new clients), but it is worth every second.
WHAT ADVICE WOULD YOU GIVE TO OTHER ENTREPRENEURS?
If you are thinking of starting your own business, make sure that you have enough money to give it a good chance. Either start it parallel to your job (if possible) and carefully calculate how long your savings will last, or make sure that your husband / wife can support you for a given time. But don't re-mortgage your house! Also, make sure that you are good at living frugally. Success does not happen overnight! But when it does, you will have plenty of time for spending!
HOW DO YOU KEEP MOTIVATED THROUGH DIFFICULT TIMES?
I think about what I have achieved so far. And then I tell myself, if I keep on going, I can achieve even more. And that keeps me going.
DO YOU HAVE A BUSINESS PHILOSOPHY?
If you work hard, you will reap the rewards.
When I face a big challenge I…
buckle down and get on with it.
My greatest fear is…
disappointing a client.
The most courageous thing I've ever done is…
represent The Page Refinery at trade fairs (I hate trade fairs).
I believe…
it's easier to spend money than it is to earn it!
The biggest lesson I have ever learned is…
that hard work gets results.
My favourite business tool or resource is…
E-mail. What would we do without it?
My favourite quote is…
"If at first you don't succeed – try, try again."
– Robert the Bruce
---