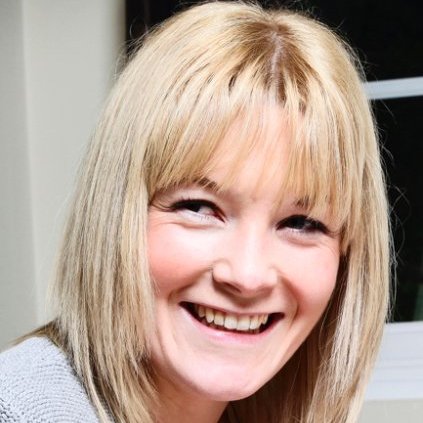 Joanna Woodcock always knew she wanted to run her own coffee shop. When the pieces of her dream started falling into place, she took the leap into being her own boss and The Wandering Kitchen was born. Read how she did it below…
Joanna Woodcock // UK // The Wandering Kitchen // Pop-Up Restaurant
---
WHAT MOTIVATED & INSPIRED YOU TO START YOUR BUSINESS?
I have said for a really long time "I want to run my own coffee shop one day." I left the catering industry at age 23 to pursue a career in marketing, but I always knew that one day I would return and be my own boss. When I went out on my own at 28 and started my first business Fe-line, an online blog and events company for ambitious and courageous women, I still had the coffee shop dream at the back of my mind, but I wasn't quite ready at this point to take the plunge. Then I met Ed and, even on our first date, I kind of knew where our life might be heading. We had the usual "so what do you do" chat on our first date, to which he responded: "I work in sales but I trained as a chef, I have always dreamt that one day I would return to the kitchen, but as my own boss." As our relationship got more serious, the more we would talk and fantasise about our catering dreams and how we would get there. Our dreams became reality on a holiday to France when we visited my uncle who runs a restaurant in the Dordogne. It had finally become too much for us – this was the life we wanted and we planned to make the change on our return to the UK. Somewhere between the Dordogne and Oxford, the idea for The Wandering Kitchen was born.
TELL US ABOUT YOUR BUSINESS…
So the traditional coffee shop idea took a slightly different route when we realised we couldn't afford a premises and also that in Oxford/Oxfordshire there wasn't really anywhere that we wanted to set up a permanent base, so we decided to go mobile and set up a pop-up restaurant. We are both quite nomadic and this business model allows us to carry on travelling and adventuring but whilst we are making a living. We will be offering three services, The Village Restaurant, The Wandering Lodge, and catering for private functions and weddings. The Village Restaurant is our pop-up restaurant and we pop-up in Village Halls around Oxfordshire and Berkshire. We wanted to bring food to the people of the villages so that they don't have to travel a long way to eat well, but also as a way of bringing communities together. Our aim is to offer high quality food, service and atmosphere in village halls which aren't very commonly thought of as glamorous places, but the transformation is all part of the process and fun of the event The Wandering Lodge is our mobile catering unit that Ed is revamping at the moment from a double glazing sales trailer to a mobile catering trailer that looks like a hunting lodge. We will be taking The Wandering Lodge to festivals and events over the Summer.
WHAT WERE THE FIRST FEW STEPS YOU TOOK TO GET YOUR BUSINESS UP AND RUNNING?
Well, first of all, we worked out the basic, overall principle of the business that we wanted to offer good quality, home cooked food with a speciality in game. From here, we worked out what our values for the business were – excellent quality for the food, outstanding customer service, and bringing communities together through food. Securing these ideas first means we always have them to go back to, they underpin everything we do and every decision wet make. We then came up with the name, The Wandering Kitchen. Between the slightly more airy fairy dreaming of what we would serve and what our brand would look like, we had to get down to the knitty gritty and write our business plan and work out what funding we would need to get us on the road. We then had to secure the funding.
WHAT HAS BEEN THE MOST EFFECTIVE WAY OF RAISING AWARENESS OF YOUR BUSINESS AND GETTING NEW CUSTOMERS?
It has been very varied for us – some people have heard about us via social media, others through the newspaper. I have been going to lots of networking groups and then there is good old world of mouth. But all of these things have come because I am a not shy and I have become well aware from running another business, that you have to be your own cheerleader as no one else is going to do it for you. One of our largest bookings to date came from a woman that I just got chatting to at a craft fair. I took her business card and then emailed her with a link to our event and she ended up booking a table of 10. I could have just left it at our conversation and hoped she booked, but I think you have to be proactive in life to make things happen.
WHAT HAVE BEEN YOUR BIGGEST CHALLENGES SO FAR WITH RUNNING YOUR BUSINESS?
Well we decided to start the business at the beginning of May 2013. At the beginning of June 2013, we found out I was pregnant!! So for the whole time we have been getting the business up and running, I have been juggling morning sickness, random emotions and my body getting bigger and bigger. The biggest challenge was the decision: do we plough on with this now or do we stop and come back to it once the baby is bigger. We decided to carry on because we felt that if we didn't, we would probably never have the guts to do it again and life would just get in the way. Also, we are doing this for our family – we both had reached a rut in our careers where financially it was difficult to make any more progress. We both want to offer our children a good future with options and we see The Wandering Kitchen as a way of securing that for us and our family eventually. I am now a week away from my due date and this is going to bring us new and interesting challenges, but we are adaptable human beings and we have a good support network, so we will just take each day as it comes and work out what is right for all three of us.
HOW DID YOU OVERCOME THESE CHALLENGES?
Overcoming the challenges of being pregnant for me has been a steep learning curve but one that I think has been a useful lesson, pregnant or not. I have had to learn to listen to myself, my body and my intuition. I have a tendency to push myself to the limits physically and mentally and being pregnant I have had to learn not to do this as it isn't good for the baby. I got really ill just before Christmas and was bed bound for nearly a month. For the first few days, the frustration was killing me and I was so upset that I couldn't get what I needed to get done. But eventually I had to succumb and just rest as there was nothing else I could do. People understood, no one died, and Ed handled things without me.
WHAT DO YOU LOVE ABOUT RUNNING YOUR OWN BUSINESS?
I love the variety of what we do, one day I am serving customers, the next I am networking, and then I am designing the website. It suits my Gemini split personality and I am never bored!
WHAT ADVICE WOULD YOU GIVE TO OTHER ENTREPRENEURS?
Have a game plan. I didn't have a game plan with my first business and this meant that I was easily swayed by others' opinions and ideas for my business. I have been paying for it ever since and had to spend time manoeuvring it back to where I intended it to be. Having a structured plan and objective of what we want to achieve in the first year of The Wandering Kitchen makes it easier to stay on course and steer our ship in the direction we want to go.
HOW DO YOU KEEP MOTIVATED THROUGH DIFFICULT TIMES?
I stay motivated by surrounding myself with positive people and other people who run their own businesses. I find that they understand my circumstances better and as many of them have children, it means I stay positive about running a business and having a baby. Ed and I also bounce off each other, if one of us loses motivation it is the other one's job to rally the troops, and give a Gladiator type style motivational speech!
DO YOU HAVE A BUSINESS PHILOSOPHY?
Always follow your intuition!
When I face a big challenge I…
break it down and only look at one little bit at a time.
My greatest fear is…
having to go back to a 9-5 office job.
The most courageous thing I've ever done is…
starting a business whilst pregnant.
If I could go back in time to when I was 20 I would tell myself…
don't hide, believe in yourself.
I believe…
that I was put on this planet to do what I am doing now.
The biggest lesson I have ever learned is…
follow my intuition and don't be swayed by others.
My favourite business tool or resource is…
my blogs.
My favourite quote is…
I saw this on a surfing poster when I was 15 and it stuck with me: "Precious few are born with it, even fewer know what to do with it, don't let your fears stand in the way of your dreams. Face your fears, live your dreams."
---