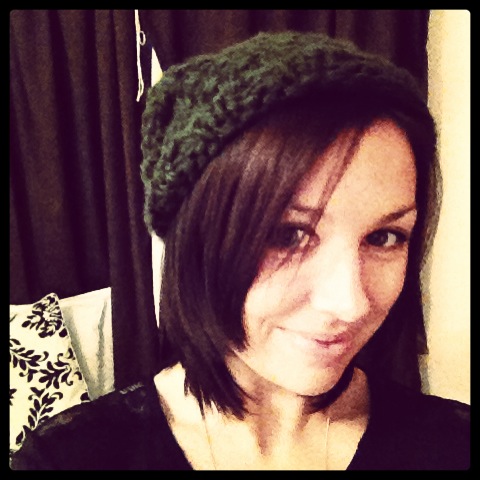 Gemma Cope wanted to share the beauty of Nicaragua with others and launched her tour company, Green Pathways, to open people up to the opportunity of making Nicaragua a travel destination. Read how she did it below…
Gemma Cope // Nicaragua // Green Pathways // Tourism // 30s
---
WHAT MOTIVATED & INSPIRED YOU TO START YOUR BUSINESS?
As I lived and explored more and more in Nicaragua, I realized what a gem this country really was. In 2007, Nicaragua wasn't even a destination – more of an overflow of tourists from Costa Rica. Nicaragua deserved to be a destination! But at the same time, I have seen how tourism can bring negative impacts to developing countries. So I was determined to base my company on the core of sustainability. Trying to bring a positive impact to all of the communities we work with. I wanted to take people on epic, unique and inspirational eco-friendly vacations and adventure tours to Nicaragua's most beautiful and untouched region, so people could see what I see!
TELL US ABOUT YOUR BUSINESS…
Green Pathways is a sustainable tour operator and travel specialist based in Nicaragua. We offer tours and vacation packages inspired by the treasures of the natural world. We want to offer the best service to our clients – not only offering them a once in a lifetime vacation but also connecting them with the country and its people. My business was built upon core sustainable practices. We work hand in hand with the communities. We support local projects, we train and offer support to local coops so that they can develop more sustainably as tourism grows.
WHAT WERE THE FIRST FEW STEPS YOU TOOK TO GET YOUR BUSINESS UP AND RUNNING?
Looking at what is around me! Looking at how I could begin a business and have the life I want! Here In Nicaragua, my first few steps were to watch and listen… Get advice from others and see what is really happening!
WHAT HAS BEEN THE MOST EFFECTIVE WAY OF RAISING AWARENESS OF YOUR BUSINESS AND GETTING NEW CUSTOMERS?
Everyone who visited Nicaragua was struck by it's beauty and so told their friends. All the people I met came to Nicaragua for different reasons but were inspired and enjoyed the tours. As one of the original owners of volcano boarding, I've introduced people to this innovative sport that also attracted people to Nicaragua. From this, people learnt of Greenpathways and what else this country has to offer.
WHAT HAVE BEEN YOUR BIGGEST CHALLENGES SO FAR WITH RUNNING YOUR BUSINESS…
Living and working in a developing Latin American country has been a challenge all by itself, also being a lone female business owner in a very male dominated country. It has taken time to learn the rules and build respect. Also one of the biggest things is to lose all expectations and build them up from zero again. I can't just walk into a foreign country and expect people to react to me the way they would do in England.
HOW DID YOU OVERCOME THESE CHALLENGES?
Time! Watching! Learning! Crying! Laughing! Being humbled by the simplest of actions! Then just realizing that now I know and I can move onto the next challenge!
WHAT DO YOU LOVE ABOUT RUNNING YOUR OWN BUSINESS?
Building a team and growing together and learning new things every day. I love walking into my office with my staff and all chatting over how and what we can do next – what projects and communities we can work with and what new ventures we can offer to people.
WHAT ADVICE WOULD YOU GIVE TO OTHER ENTREPRENEURS?
It's hard! And every day you face new challenges, but as long as you are sure that is what you want to do, then just keep doing it. Don't let the day to day challenges blind your goals and mission.
HOW DO YOU KEEP MOTIVATED THROUGH DIFFICULT TIMES?
Here in Nicaragua! Flor de Cana rum! Only joking! Just staying focused on what the big goal is and that every day we are a little closer to achieving it.
DO YOU HAVE A BUSINESS PHILOSOPHY?
Don't give up!
When I face a big challenge I…
skype a friend and ask for advice. Don't be afraid to ask for advice!
My greatest fear is…
failing.
The most courageous thing I've ever done is…
set up a business in a country that, at the time, was corrupt and not that stable.
If I could go back in time to when I was 20 I would tell myself…
do not dwell on your mistakes, just keep going! Don't be too hard on myself.
I believe…
that we should just try! Give it a go! Who knows what could happen!
The biggest lesson I have ever learned is…
when at times of need, people can come together and support each other like you could never have imagined.
My favourite business tool or resource is…
Remember the value of your product!
My favourite quote is…
"Go confidently in the direction of your dreams. Live the life you have imagined."
---