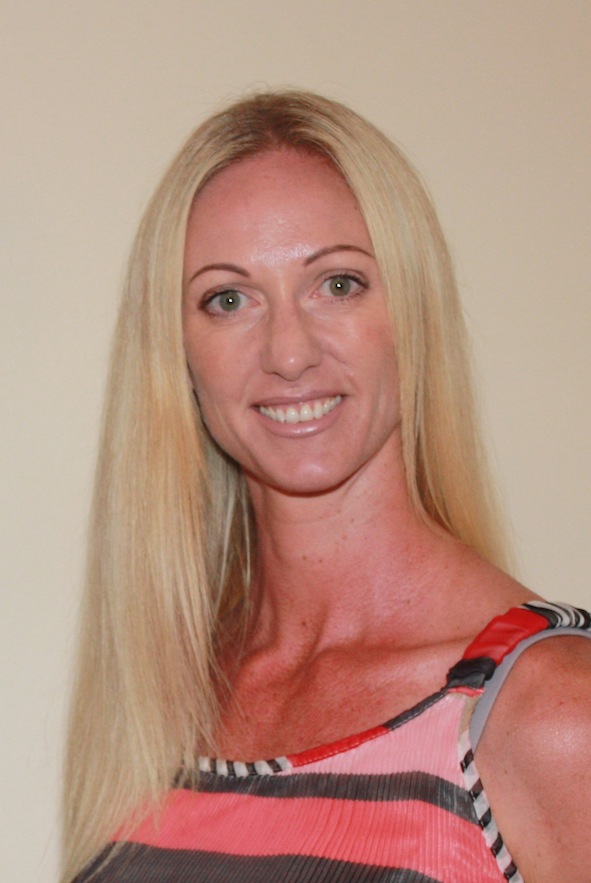 Kimberley Richmond knew that the only way to fill the void in her spirit was to give her dream of being an interior designer a shot. She talks about how the beginning of her business started out so slow that she nearly lost faith in it, but she stuck in long enough to break through and now she owns a thriving interior design company. Read how she did it below…
Kimberly Richmond // South Africa // Beautiful Spaces Interior Design // Interior Design // 30s
---
WHAT MOTIVATED & INSPIRED YOU TO START YOUR BUSINESS?
I have always had a huge passion for interiors. My background before has always been creative. I studied advertising and graphic design after I left school. I met my husband when I was 20 years old and we were married when I was 23 years old. He was British, 11 years older then me, and we decided to go back to England. Although I had worked as a creative director in a small firm in South Africa, I found myself in England with qualifications that were not up to standard then. That was in 1999 – when there was a big difference in ideas and technology between the two countries.
I decided to take on part time work in boutiques to fill my time, but after 2 years, we immigrated to Spain. During that time, because of the language barrier (and I also started having children), I started doing an Interior Design course through correspondence with an English Design School. Even after I qualified, I simply used my skills to help friends and make my own homes beautiful.
Then we moved to Dubai where again I focused on my two boys and then also had my daughter. In 2009, we came back to South Africa. As much as I loved being a mom, I just had this empty void inside that I felt like I wasn't fulfilling myself. By that stage, I had been a stay at home mom for 10 years and I was beginning to think I was getting too old and had been out the game for far too long. I will never forget the evening my husband and I sat on the terrace outside and he said I was too talented to not use it. As scary as it was, that was when I decided to open up my own company. I wasn't sure how I was even going to do it, but I knew I had to change how I felt about myself.
TELL US ABOUT YOUR BUSINESS…
I cover all areas of Interior Design. Through learning, I have branched out into so many areas I wasn't even considering at the time when I started. I started undertaking full home renovations, building and designing kitchens and remodeling bathrooms. I have become so specific in my design that this has actually led me to design and manufacture my own furniture – something I am very proud of because no job is the same and I know when I look at the finished product that it really is all created by me.  Due to my creative background, this is useful in helping to custom design all my own wallpapers too. So it is all uniquely my design. Even all woodwork such as dining tables, coffee tables, etc. are also designed by me and I have it all manufactured. Also included are all other areas, such as window treatments, curtains, blinds, art, artifacts.
I put so much passion into what I do so it never feels like a job. I used to always hear that if you love what you do, you will make money and I never really understood that until now. Yes, there are times when it is stressful, and deadlines are tight, but the end result always gives the same explosive gratification.
WHAT WERE THE FIRST FEW STEPS YOU TOOK TO GET YOUR BUSINESS UP AND RUNNING?
I rented an office space which I shared with another Interior Designer. I had a website designed and started working. It was incredibly difficult at the time because here I was sharing with a designer who was working and had clients. I felt completely useless. I will never forget that first day I sat down at my desk with a telephone directory and thought, "Wow, how do I do this?" There were lots of disheartening days and I remember driving to work with an absolute knot in my stomach and dreading entering my space. Everyone was so proud of me and I felt absolutely even more worthless.
After 8 months of renting a space, nothing was really happening. This kind of industry is very word of mouth and I was also entering a market which had "loads of brilliant designers anyway" in my mind. I decided to go back and work from home as it was costing money to keep an office running which I didn't really need. I came home and, to be honest, felt even worse about myself. It was so funny, in my mind I had already given up.
I was going away to do a spiritual cleansing course and I remember telling my husband that maybe this wasn't meant for me and that I should find something else to do when I got back. I got my first proper interior design phone call two days before I left for my twelve day course. That was the start and it went crazy from there. I did R3.5million turnover in that year. I owe that mostly to spending the money to do SEO and pushing my website to the top.
WHAT HAS BEEN THE MOST EFFECTIVE WAY OF RAISING AWARENESS OF YOUR BUSINESS AND GETTING NEW CUSTOMERS?
Without a doubt, in my industry, it's about getting out and about and meeting people. I am very outgoing and will strike up a conversation with anyone. Be confident in yourself and believe in your business. If you don't, no one will.
Also, spending the money to push my website to the first page helped. I also never turn down any opportunities to advertise my business in a positive way. If an arbitrary small newspaper contacts me for a little article, I do it. I constantly watch things on Facebook for any opportunities to advertise. I even won "business of the week" with a well-known local radio station for entering a business competition and thinking I had nothing to lose. That got me huge exposure as it reaches over a million people in peak hour traffic in the morning.
I contact home magazines and send them pictures every time I finish a project. I have done this for three years and I am now going to have a feature article in one of the best home magazines after years of persevering. Other methods that have helped are: making people feel special and giving them my full attention and being like a ray of light in there day. People will not forget you. People always comment on my passion that they find infectious.
When I undertake an Interior Design job, I am meticulous in all areas. I give the best service I can offer and beyond. People remember that and that is what they pass on to friends and what gets you referral business. Never give up on your passion!!!
WHAT HAVE BEEN YOUR BIGGEST CHALLENGES SO FAR WITH RUNNING YOUR BUSINESS?
My biggest challenge is probably dealing with myself when there are quiet times. The self-doubt, the feelings of failure…it's the questioning yourself and wondering if you are doing the right thing. You have bills coming in and you can't see the light. Those are the empowering times. That is what makes you grow as an entrepreneur. Never in my wildest dreams would I imagine I could accomplish what I am doing. That's a message to anyone out there because I'm sure we all feel the same.
HOW DID YOU OVERCOME THESE CHALLENGES?
To help myself, I would look at how much I have achieved. Realising that there is a natural, organic process and that I couldn't control everything helps. I would discuss how I felt with my husband and he would always make me feel better as he has been an entrepreneur himself, so he knows the hardships involved. If I was feeling incredibly low, I would do something to lift myself, like go for a long run, meditate, pray or visualize my success. I would try to motivate myself to lift myself out of it. Through being kind with myself, I would persevere until I worked through it.
WHAT DO YOU LOVE ABOUT RUNNING YOUR OWN BUSINESS?
I love what I do. I have an incredible passion for interiors. I love that no one controls my time. I am disciplined enough to make everything happen when it needs to. It is stressful, but I have the freedom to meet my friends for a coffee, go for a run at 10:00am in the morning because I'm not under anyone's clock, bathe my kids and cuddle them and still be able to work through the night in the comfort of my own home. I am creating my reality of what I envision and when I achieve it, I know it will be through my hard work. I am also influencing other people through doing this and giving them the belief that if I can do it, anyone can.
WHAT ADVICE WOULD YOU GIVE TO OTHER ENTREPRENEURS?
Never give up. It's the easier option. You need to be prepared for hard times because they will come, but like everything in life, it passes eventually. Just keep going!!!
HOW DO YOU KEEP MOTIVATED THROUGH DIFFICULT TIMES?
I am kind to myself. I do calming things to relieve myself of the stress that is going on. I know it is only a phase and I focus on what I want to achieve and see it. It keeps me going.
DO YOU HAVE A BUSINESS PHILOSOPHY?
Do what you do and do it to the best of your ability. Clients will always remember that.
When I face a big challenge I…
breathe, pray, meditate, exercise, anything that will help me focus on the horizon and what I have planned for the future.
My greatest fear is…
letting myself down. How hard I am on myself is probably my worst attribute, but I'm working on that daily.
The most courageous thing I've ever done is…
open my business in the first place!!!
If I could go back in time to when I was 20 I would tell myself…
don't be afraid to do what you want to. If you have a dream, go for it. There is no time like the present.
I believe…
we are all here for a reason and are on a journey. Don't view yourself as a victim, we all help make this path we are creating in every action we take or think.
The biggest lesson I have ever learned is…
you need to love yourself and be solid in who you are. Life and people will let you down and you need to be stronger than that disappointment.
My favourite business tool or resource is…
my phone and the internet.
My favourite quote is…
"We are the love we seek!"