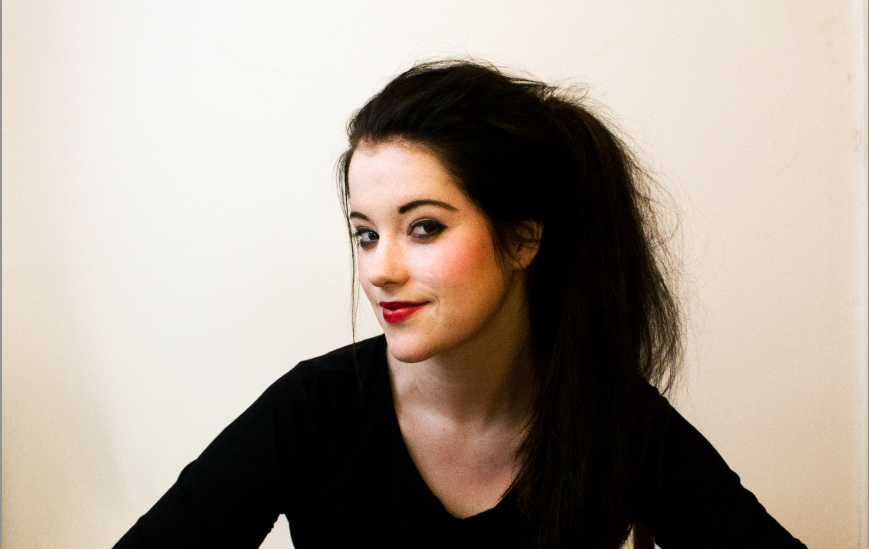 Ruth Hinds was running her own copywriting business when she spotted a need in the market – she saw that her clients were too overwhelmed to make technology work for them and, as a result, were unable to grow their businesses to their full potential. This led to her launching HR Consultants Marketing School to help HR businesses get the marketing results they deserve. Read how she did it below…
Ruth Hinds // UK // HR Consultants Marketing School // Coaching & Marketing for HR businesses // 20s
---
WHAT MOTIVATED & INSPIRED YOU TO START YOUR BUSINESS?
I started HR Consultants Marketing School because I recognised a need in the market that was not currently being met. I'd ran a copywriting business for nearly 2 years, serving predominately HR and recruitment businesses, and whilst that was going well, it became clear that my clients needed more help with their marketing and figuring out how to attract new clients. From the conversations I was having on a daily basis, it became clear that they needed to get their heads around marketing plans, social media, email campaigns, and more. They were often overwhelmed, short on time, and not growing their businesses to their full potential as a result. My previous business model couldn't reach the demand, so I launched HR Consultants Marketing School so I could share my teachings with a larger group of people.
TELL US ABOUT YOUR BUSINESS…
HR Consultants Marketing School gives HR business owners the knowledge, understanding, and tools that they need to market their businesses effectively. Through a monthly membership programme, and one-off courses that I'll shortly be introducing into the mix, they can get to grips with what they need to know in an easy-to-follow and manageable way.
WHAT WERE THE FIRST FEW STEPS YOU TOOK TO GET YOUR BUSINESS UP AND RUNNING?
Many of these HR business owners were already my clients from my copywriting business, so this gave me the opportunity to speak to them about what they needed and quickly get to grips with the sort of information that would work for them. My start-up costs were funded through the profits from my previous business, though these initial costs were relatively low. I created my own website with a little help from a designer and a virtual assistant, and I was ready to hit the ground running. If you try to get everything absolutely perfect before you launch, you'll never, ever do it – get the basics in place and then put yourself out there!
WHAT HAS BEEN THE MOST EFFECTIVE WAY OF RAISING AWARENESS OF YOUR BUSINESS AND GETTING NEW CUSTOMERS?
Because my niche is super targeted, I've got a very clear ideal client and from there I've taken steps to do everything I can to provide them with exceptional value and really sell the benefits of my products. My email subscriber list is my business's biggest asset, and all marketing that I do focuses on building this list. I use social media, run free webinars, offer free resources, and send out weekly updates that are all about providing value and helping my potential clients rather than hard-selling.
WHAT HAVE BEEN YOUR BIGGEST CHALLENGES SO FAR WITH RUNNING YOUR BUSINESS?
All business owners will probably relate with that feeling of having so much to do, so many ideas that could be implemented, and so many distractions that can take away from actually building the business rather than just working 'in it' all the time.
HOW DID YOU OVERCOME THESE CHALLENGES?
I've got a very clear vision for this business, and that includes building an empire based on selling high quality information products rather than trading time for money, which was what my last business was built around, and ultimately why I reached a ceiling where any further growth was virtually impossible. I also outsource where I can, which frees up my time to work on strategic growth rather than getting bogged down with the tinier details.
WHAT DO YOU LOVE ABOUT RUNNING YOUR OWN BUSINESS?
Having the freedom to work on my own terms and pursue projects that I'm passionate about, whilst managing my own time and schedule. You also learn so much when you're running your own business – I've got to grips with WordPress, mastered membership sites, learned how to set up and run online webinars, and a whole host of other things that I didn't have a clue about just a few years ago. And finally, and most importantly, there's the feeling of helping clients to make breakthroughs and achieve the results they're looking for. After all, that's why the business exists.
WHAT ADVICE WOULD YOU GIVE TO OTHER ENTREPRENEURS?
Get really focused on what you want to achieve. Having a clear vision for where you want to be is the best decision-making tool that keeps you from getting distracted by things that won't get you to your goal. Also, making the decision to work with a business coach was also one of the best things I've ever done for my business. It gives you accountability, a fresh perspective, and a gentle shove in the right direction when you really need it!
HOW DO YOU KEEP MOTIVATED THROUGH DIFFICULT TIMES?
I've found it really important to build a network of fellow business owners who understand the day-to-day challenges that you face. Not everyone 'gets' the desire to be self-employed, and that's fine, but it's vital that you have people who support you and know where you're coming from.
DO YOU HAVE A BUSINESS PHILOSOPHY?
Always focus on creating exceptional value for clients, make a commitment to continuous learning, and make sure that you pursue what you have a passion for.
When I face a big challenge I…
take a break to reflect on where it is that I want to go, then make a plan to get there.
My greatest fear is…
running out of time to achieve all the things I want to do.
The most courageous thing I've ever done is…
leave a senior role in the corporate world a few years ago to pursue self-employment.
If I could go back in time to when I was 20 I would tell myself…
don't get stuck in a job that you hate – starting a business will be one of the best things you ever do.
I believe…
in building a business on your own terms.
The biggest lesson I have ever learned is…
building a profitable business isn't rocket science, but it requires passion, determination, unwavering focus, the right systems, and a clear idea of who your ideal client is and what they need.
My favourite business tool or resource is…
my own business coach.
---