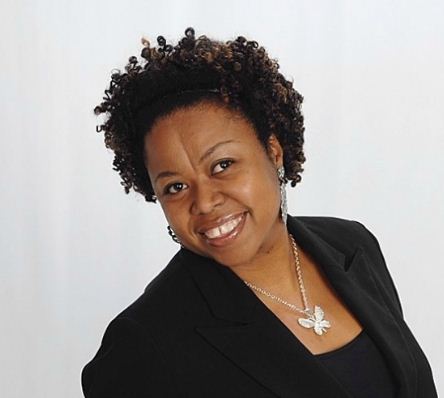 Rhonda Nails knew she had to create a life for herself within the entrepreneurial world when the employee work model just wasn't working out for her. She shares valuable insights on the nature of success and failure that every entrepreneur comes to grips with in their journey toward their dreams. Read how she did it below…
Rhonda Nails // USA // Project PUSH, Inc. // Business Consulting // 30s
---
WHAT MOTIVATED & INSPIRED YOU TO START YOUR BUSINESS?
After quitting or being fired from almost every job, I had no other option but to create my own position. The mystery of building a business is beyond fascinating to me. I love the challenge.
TELL US ABOUT YOUR BUSINESS…
Project PUSH helps entrepreneurs build a business…even on a bankrupt budget.
WHAT WERE THE FIRST FEW STEPS YOU TOOK TO GET YOUR BUSINESS UP AND RUNNING?
I created my business while I was in bankruptcy. Steps were necessary in order to build it. Creating a focused plan of attack along with re-directing my profits back into my business helped me bring it into bigger development.
WHAT HAS BEEN THE MOST EFFECTIVE WAY OF RAISING AWARENESS OF YOUR BUSINESS AND GETTING NEW CUSTOMERS?
Creating quality and personable connections with my audience is key to keeping the business flow in the positive.
WHAT HAVE BEEN YOUR BIGGEST CHALLENGES SO FAR WITH RUNNING YOUR BUSINESS?
Building trust with the customer.
HOW DID YOU OVERCOME THESE CHALLENGES?
Becoming transparent by sharing my life story and exposing a sensitive side of me and my business is critical. The other critical component is consistency. People want to know that your business is reliable. Become a consistent and transparent vehicle that they can depend on and the business will take care of itself.
WHAT DO YOU LOVE ABOUT RUNNING YOUR OWN BUSINESS?
The independence and freedom to take a day off and spend with my family or friends is what I love. Also, I appreciate the opportunity to serve others using my failures, struggles and mountains.
WHAT ADVICE WOULD YOU GIVE TO OTHER ENTREPRENEURS?
Learn to Fail. Every idea is not a million dollar success. However, it may lead you to the million dollar idea. Acknowledging your failures and becoming a resilient person is the key to living the life you ideally want to live but are scared of. Learn to Fail.
HOW DO YOU KEEP MOTIVATED THROUGH DIFFICULT TIMES?
Recognize that it WILL get hard. At that point, return to your source, your center point, the reason why you started what you started. Always keep the focus on why you are doing what you are doing. HINT: It isn't about the money.
DO YOU HAVE A BUSINESS PHILOSOPHY?
Entrepreneurs don't Panic…We PUSH…Pursue Until Success Happens!
When I face a big challenge I…
get still and quiet. The solution is often found in the silence.
My greatest fear is…
not emptying all my talents and gifts to the world.
The most courageous thing I've ever done is…
get comfortable with being uncomfortable.
If I could go back in time to when I was 20 I would tell myself…
it's worth the fight. Get in the ring.
I believe…
God will organize your obstacles for your opportunity.
The biggest lesson I have ever learned is…
the promotion is in the PUSH.
My favourite business tool or resource is…
evernote! A great resource for storing ideas, websites, quotes, etc.
My favourite quote is…
"It's not who is going to let me. It's who is going to stop me."
-Ayn Rand
---