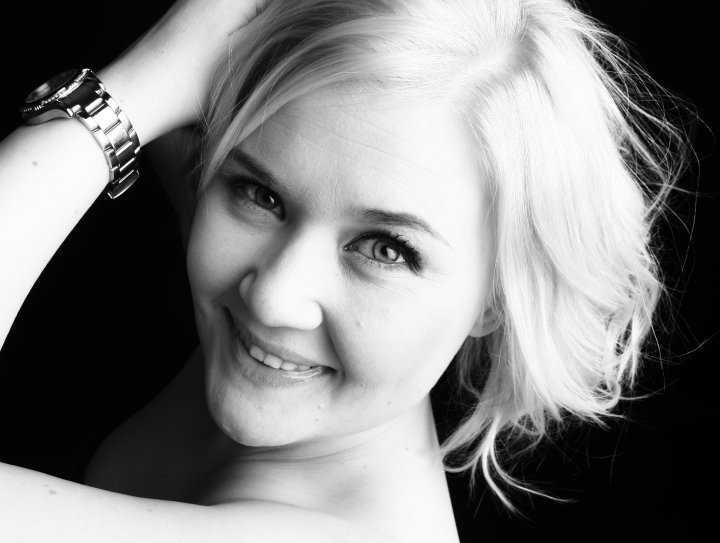 Tiina Wilén has turned her blog about interior design into a full-fledged company with the goal of becoming an international brand. Read how she did it below…
Tiina Wilén // Sweden // ELCE STOCKHOLM // Home Interiors & Design // 30s
---
WHAT MOTIVATED & INSPIRED YOU TO START YOUR BUSINESS?
I think I always have dreamed of running a business and in 2008, I launched my blog where I shared inspiration and tips about interior design. I quickly connected with a lot of interesting people around the globe, and my idea of launching a collection of interior design products started to take off. A few years later, I was travelling in the USA with my husband and we started talking about the future and our dreams. Once he learned how much thought I had given to my company, he pushed me to just-do-it. Encouraged by his support, I registered a company and got started with my brand!
TELL US ABOUT YOUR BUSINESS…
ELCE STOCKHOLM is a lifestyle brand for a stylish consumer looking for sophisticated design with a modern and colorful twist. We travel a lot, and all our designs are inspired by our favorite destinations. The patterns can be found in buildings, nature, or are inspired by the feeling of a certain place. We truly believe in dressing spaces in colorful, playful textiles that are easy to change according to the state of mind. A home should be a stress-free zone, a place for relaxing, play, entertaining, spending time with family and friends. As a family with small children, we demand beautiful products with high durability and a long lifetime. Therefore, we want to create beautiful, sophisticated products with great quality. Our business model is to sell through retailers and design firms around the globe. We are currently selling in 7 countries and to become an international brand has been a goal from the very start.
WHAT WERE THE FIRST FEW STEPS YOU TOOK TO GET YOUR BUSINESS UP AND RUNNING?
The first steps to get business up and running were, obviously, to register the company and sort out the legal paperwork. Operationally the most important task, and time consuming too, has been finding partners for production, logistics, distribution and so on. We've spent an enormous amount time figuring out the manufacturing part of the business. Then, it's been been vital for our brand to define the mission, vision, intention and strategy to reach our goals. Without these building blocks, it's really easy to get sidetracked.
WHAT HAS BEEN THE MOST EFFECTIVE WAY OF RAISING AWARENESS OF YOUR BUSINESS AND GETTING NEW CUSTOMERS?
I would say the most effective way of raising awareness has been the active use of social media and connecting with important people within the industry. It's all about making connections and being service-minded, flexible, and, as funny as it may sound, being a nice person. People like nice people, and people make business with the ones they like. It's pretty simple! I've met so many wonderful people and have had very fun co-operations with loads of other businesses, big and small.
WHAT HAVE BEEN YOUR BIGGEST CHALLENGES SO FAR WITH RUNNING YOUR BUSINESS?
The biggest challenge so far has been to believe in my mission and learning to deal with the drawbacks.
HOW DID YOU OVERCOME THESE CHALLENGES?
I have basically a few different ways of overcoming the challenges: the dreamer in me, who needs to have visions, sometimes just signs off from the daily to-do-list and surfs around the web, or travels to big international trade fairs in Paris, Frankfurt and so on, to find inspiration and meet other brands who have made it. If they can do it, I can do it. The professional me sits down with the strategy sheet, deals with problems as I'm used to doing in my professional life. I have a masters degree in engineering and a successful career in IT and management, so I trust my knowledge in business and my capability in delivering fantastic results. Last, but not least, I have a perfect partner to talk about everything – my husband.
WHAT DO YOU LOVE ABOUT RUNNING YOUR OWN BUSINESS?
I love the challenge of being the one who needs to know it all, and do it all. At the moment, we don't have any employees so I am the one who does everything. Even if we are outsourcing some vital functions right now, I am wearing all these different hats – the CEO, the Head Designer, the Marketing, Sales, Warehouse, Logistics, Legal, Economics… It's a challenge and I learn so much. It's wonderful to be the one who makes the decisions, and as a mother of two babies, it's nice to be able to work where ever and whenever I want.
WHAT ADVICE WOULD YOU GIVE TO OTHER ENTREPRENEURS?
Just get on with it. You never know how good you can be if you don't try it! Find inspiration from other successful entrepreneurs, read a lot of business books, work on strategy, understand the legal and finances, re-invest everything into your business during the first years. Also, if you are going to start something, make sure you love it! Starting and running a business takes a lot of time; it helps if it's your passion. Ask for help, be nice to people, be persistent, don't quit believing in yourself and very important – be proud of your accomplishments!
HOW DO YOU KEEP MOTIVATED THROUGH DIFFICULT TIMES?
I have my methods for overcoming challenges as described earlier, and whenever it feels really difficul,t I take a break, spend time with my family and friends, and then get back to my to-do-list. Checking off things from the list really shows how much time and effort I have invested in my dream, and it feels great to see that they give results!
DO YOU HAVE A BUSINESS PHILOSOPHY?
My business philosophy consists of following building blocks: High quality products. Good working environments. The best customer service. Flexibility and availability. Having fun. Great balance in work and family life. Working with my passion, following my intention, making business with my heart and truly enjoying what I am doing.
When I face a big challenge I…
cry a little, talk about it, solve it and move on with new great plans.
My greatest fear is…
that I lose my passion for my business.
The most courageous thing I've ever done is…
become a mother.
If I could go back in time to when I was 20 I would tell myself…
I will be very happy.
I believe…
in hard work and having fun.
The biggest lesson I have ever learned is…
everyone has to start somewhere.
My favourite business tool or resource is…
google.
My favourite quote is…
"More is more. Less can never be more – less is obviously less. Who wants less?"
---