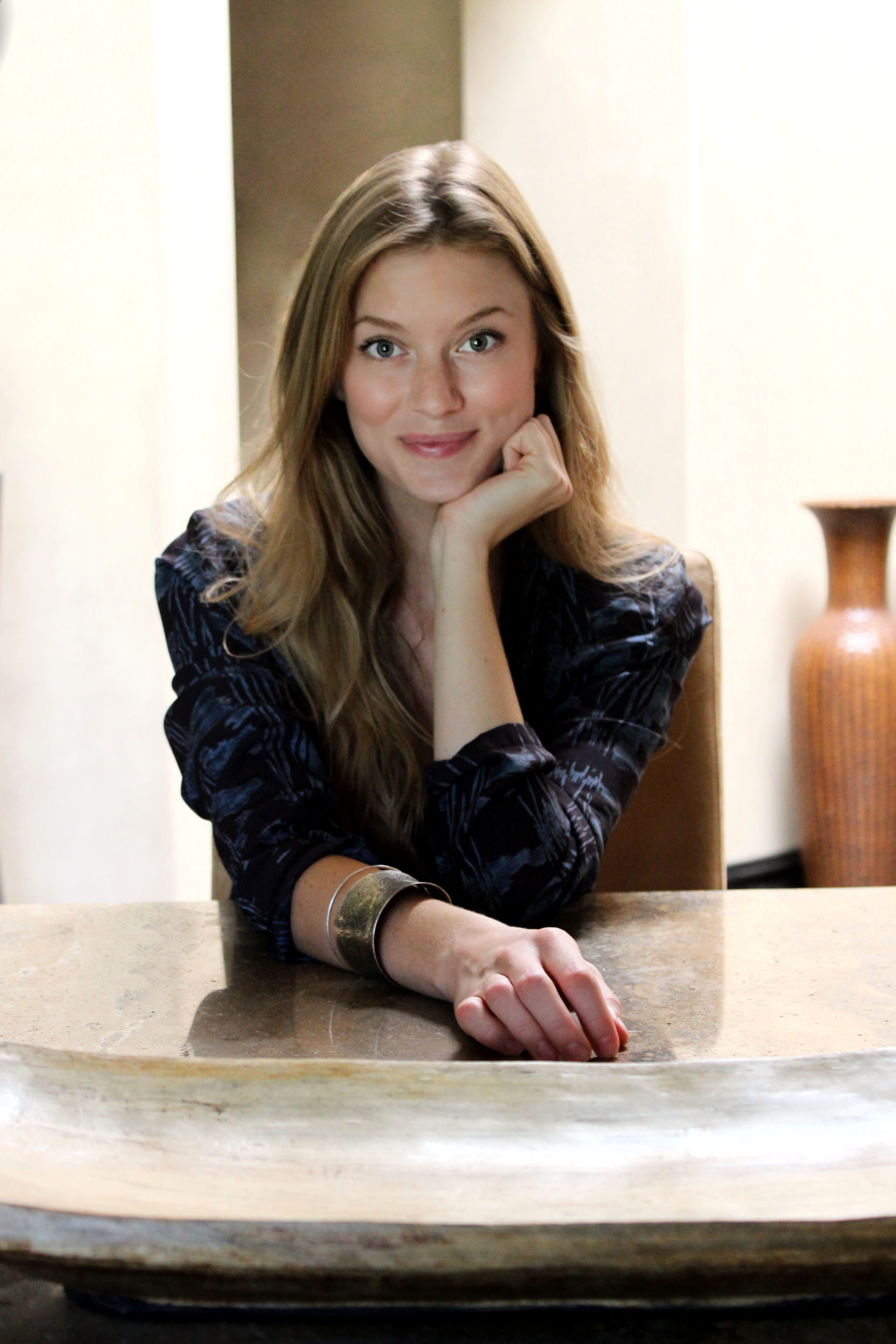 Kelsey Groetken left her secure but non-fulfilling 9-5 job to embrace the adventure of being an entrepreneur and doing work that she could be passionate about. Today she owns a professional organizing, home styling, and Classical Feng Shui business. Read how she did it below…
Kelsey Groetken // USA // breathe. organize. repeat. // Consulting (Feng Shui, organizing & home styling) // 20s
---
WHAT MOTIVATED & INSPIRED YOU TO START YOUR BUSINESS?
I was terrified of settling into a 9-5 routine that wasn't fulfilling and didn't inspire me every day. I thought a lot about what I was good at and what I loved to do and realized that it was something I could turn into a service to provide to others.
TELL US ABOUT YOUR BUSINESS…
breathe. organize. repeat. is a consultancy that provides professional organizing, home styling and Classical Feng Shui services.
WHAT WERE THE FIRST FEW STEPS YOU TOOK TO GET YOUR BUSINESS UP AND RUNNING?
First I came up with the name and concept. From there I formed an LLC and began researching my competition like mad.
WHAT HAS BEEN THE MOST EFFECTIVE WAY OF RAISING AWARENESS OF YOUR BUSINESS AND GETTING NEW CUSTOMERS?
So far, I have had a lot of success from word-of-mouth. Social media has also proved a worthy tool, but networking is without a doubt my secret weapon. You can slave away all day at creating the perfect website with SEO to boot but you have to get your name and concept in front of people.
WHAT HAVE BEEN YOUR BIGGEST CHALLENGES SO FAR WITH RUNNING YOUR BUSINESS?
Figuring out how to balance work and my personal life. I find myself checking emails during dinner or writing down last minute notes in bed, but I have to remember to separate the two so I don't get burnt out.
HOW DID YOU OVERCOME THESE CHALLENGES?
I make a to-do list every single day and as long as I have crossed off a respectable amount of that list, I don't feel bad closing my laptop and going out to a nice dinner at the end of the day. It's very important for me to feel accomplished every day. Whether I have tackled one big project or a few smaller items I have been pushing back.
WHAT DO YOU LOVE ABOUT RUNNING YOUR OWN BUSINESS?
First and most importantly I love that I have turned something that I'm good at into a way of helping people. I also love being the face of my brand, I think this way bor feels more personnel and makes it easier for people to relate to me and not feel like I am judging them if they are unorganized.
WHAT ADVICE WOULD YOU GIVE TO OTHER ENTREPRENEURS?
Pinpoint exactly what it is that you want to do and map out what it will take to turn it into a business. Also, always continue learning. Your competition is never going to go away, so it's important that you always stay sharp and remain an expert within your field. I'm currently studying to become a Certified Feng Shui Master!
HOW DO YOU KEEP MOTIVATED THROUGH DIFFICULT TIMES?
I remember what life was like before I started "bor" and what it was like sitting in a cubicle for the better part of my day. You have to realize that no matter what you do, there are going to be days when you want to give up, but that is just part of the human experience and sucking it up during those moments is what makes the experience something to be proud of.
DO YOU HAVE A BUSINESS PHILOSOPHY?
Follow your heart but take your brain with you!
When I face a big challenge I…
take a deep breath and remember that this feeling of "I can't" or "I'm nervous" is a tiny blimp in the scheme of the rest of my life.
My greatest fear is…
not taking risks.
The most courageous thing I've ever done is…
quit my very secure corporate job to start breathe. organize. repeat.
If I could go back in time to when I was 20 I would tell myself…
don't rush into anything that doesn't feel right. Take your time and explore.
I believe…
that if you truly love what you're doing and work your butt off at it, then you will be successful.
The biggest lesson I have ever learned is…
once you're on your own, no one is there to tell you what to do and how to do it. You have to figure it out and stay motivated.
My favourite business tool or resource is…
local networking groups, social media and the bor blog.
My favourite quote is…
"One sees clearly only with the heart, anything essential is invisible to the eyes."
 -The Little Prince
---