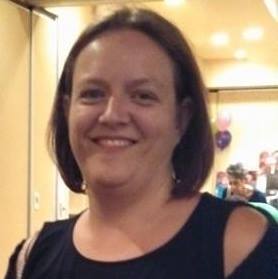 Jennifer Messer reached a point when she knew she had to take control of her family's financial future. She shares how she learned how to succeed in the world of direct sales and online marketing. Read how she did it below…
Jennifer Messer // USA // Beauty Loot for You  // Direct Sales // 20s
---
WHAT MOTIVATED & INSPIRED YOU TO START YOUR BUSINESS?
I started my business because I had 4 children under the age of 4. I could not afford child care, and my husband had just had his first back surgery after a previous tractor and trailer accident. So, I began my journey with very little money and very little time. I knew I had to do it, because without the income, my family would sink.
TELL US ABOUT YOUR BUSINESS…
I started off in 2007 selling BeautiControl. It didn't go so well for various reasons, so I decided to get educated. I went to college and got a degree in Marketing. Then, in 2012 my family and I moved to the coast of North Carolina. I was approached by a Mary Kay Rep. I then signed with that company. I didn't do well with it either. I sort of chose to stop selling due to an incident. So, then a friend who was in Mary Kay left for the same reason moved and over to Avon. So, that is the company I am currently with as well as Premier Designs Jewelry and Home Party Divas. In the past several months, I have been writing a book on direct selling as well. So with a combination of my businesses, Beauty Loot for You came to life.
WHAT WERE THE FIRST FEW STEPS YOU TOOK TO GET YOUR BUSINESS UP AND RUNNING?
The very first thing I did was market! I got my business out there everywhere I could. I found a way to do print marketing as well as online marketing. When I started years ago, I didn't know what I needed to do. After going to college, I learned more about ways to get my business out there to people I will probably never see face to face. To me, that is a huge aspect of this business. Regardless of what you sell, you need to be online!
WHAT HAS BEEN THE MOST EFFECTIVE WAY OF RAISING AWARENESS OF YOUR BUSINESS AND GETTING NEW CUSTOMERS?
This sort of ties into my previous answer. I do a ton of online marketing. In all honesty, just networking with other women has brought me most of my business. I network in several ways and I use this combination in order to reach a broader audience with my products and services.
WHAT HAVE BEEN YOUR BIGGEST CHALLENGES SO FAR WITH RUNNING YOUR BUSINESS?
The biggest challenge I have had is the sales cycles. People buy in cycles. It has taken me a very long time to understand when those cycles occur and how to recognize the signs of the shift. Then the next challenge has been the demographics of the area I am in. Where I live is one of the areas hit hardest by the economic crunch.
HOW DID YOU OVERCOME THESE CHALLENGES?
To overcome this, I had to first realize the signs of the market changing and adjust my marketing style to that. I had to think outside the box and attract customers in ways that I hadn't before. Now for the economic problem: there are also ways around that. You again have to look outside your circle and see where you can go. Sometimes you have to be willing to travel and sometimes you have to be willing to spend hours upon hours online – marketing your product and building your presence on the world wide web.
WHAT DO YOU LOVE ABOUT RUNNING YOUR OWN BUSINESS?
I love my business because it has enabled me to be able to go to doctors with my family. I am able to work on my schedule and not worry about loosing my job, but most importantly, it has enabled me to help others. I am now able to advise others on what I've done that didn't work. I can help them build their self esteem. To be in this business, you have to care about others, and even with one of my sub businesses, we do events for causes. Seeing the help we can provide for families and groups just brings joy to my heart. I know that I have done something that someone needed. I was able to help them provide something they couldn't have otherwise. To me that is a huge deal! I just want to help others!
WHAT ADVICE WOULD YOU GIVE TO OTHER ENTREPRENEURS?
Stick with it! There will be days when you'll want to fall over and quit! DON'T DO IT! Remember the dream. Never loose sight of that. Even on the toughest of days, that dream will help pull you through it. Have a great support system. If you don't have one already, then get one. They will be able to lift you out of those low moments when you can't see the light. Being an entrepreneur is hard, but you have it in you to do it or you wouldn't be here!
HOW DO YOU KEEP MOTIVATED THROUGH DIFFICULT TIMES?
I think of my family and my team. I have a lot of people who depend on my success. So, I have to stop and think sometimes about what it is that is important. Do I want to succeed and prove to myself that I've done it, or do I want to lay down and quit? If I quit, I have to look at my children and tell them that quitting is okay. I just can't bring myself to do that, so I feel like I must fight on when I remind myself of that.
DO YOU HAVE A BUSINESS PHILOSOPHY?
My business philosophy is different each year. This year we are adopting the idea of "Go Big or Go Home." This doesn't mean huge money – this means big effort!
When I face a big challenge I…
find a way to climb it and overcome it.
My greatest fear is…
failure.
The most courageous thing I've ever done is…
start three businesses with four children.
If I could go back in time to when I was 20 I would tell myself…
learn as much as I could, so I could be more profitable earlier.
I believe…
if you want something bad enough, you can accomplish it!
The biggest lesson I have ever learned is…
listen more than you talk.
My favourite business tool or resource is…
the internet.
My favourite quote is…
"You attract more flies with honey than vinegar."
---